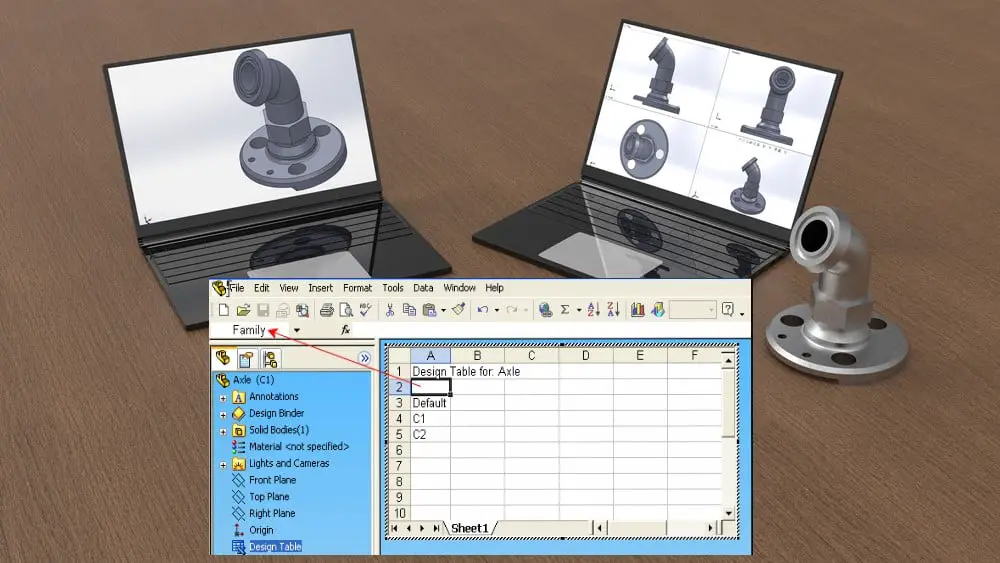 Several distinct kinds of tables are used by SOLIDWORKS to facilitate modeling quickly. We have tables to drive patterns, model sheet metal parts, show tolerances, BOMs, and build various configurations with Design Tables and Configuration Tables inside the component and assembly environments.
Design tables are Microsoft Excel files that enable quick creation of several setups. Yet, users frequently contact assistance because they are unable to construct a design table. In this post, we'll examine the issues that come with it and how to fix them.
Simple Ways to Fix Solidworks Design Table Not Working
There are typical fixes for this problem that will work in most situations. In the paragraphs below, I'll go over each possible solution in detail.
Verify the compatibility of versions
This problem usually happens on a new system after the program has just been installed. Determine if your present office installation is 64 bit or 32 bit as a first step. The simplest way to determine which version you have is to launch Excel — Accounts.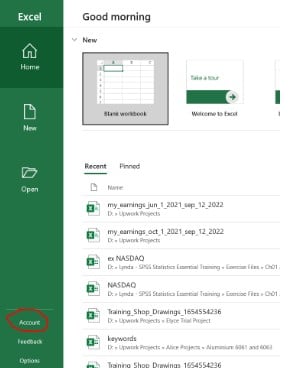 On the Excel homepage, select Account.
After clicking the account button, a new window appears. Click the "About Excel" button in that window.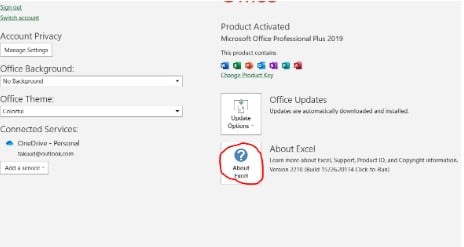 The version you are using will be visible in a new window that will open: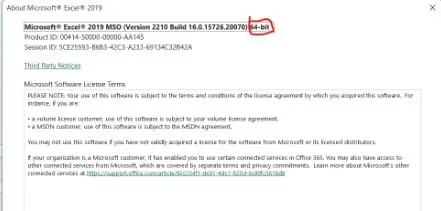 If your system is still using 32-bit, you should uninstall it and install 64-bit in its place to resolve this problem. I suggest removing and then installing with administrator rights.
Restart your device after installing the proper version. Launch SOLIDWORKS after that, then attempt to insert an Excel design table. It should now open in Excel or SOLIDWORKS, whatever you like.
Turn off the Optional graphics card
When there is more than one graphics device, especially an integrated card, SOLIDWORKS may have a variety of problems. The first thing to determine is whether your problem is graphic-related.
To accomplish this, make sure SOLIDWORKS is shut down, then launch SOLIDWORKS RX. Go to the Windows search menu and enter "Rx" to launch that.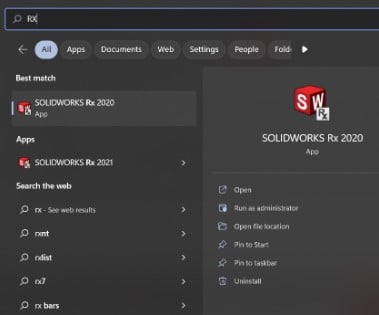 You can utilize the Safe Modes on SOLIDWORKS RX's home page, at the bottom, to assist in identifying any problems you may be having with the software. To open SOLIDWORKS without using the Tools or Options options, choose the option marked "Click here" for this example.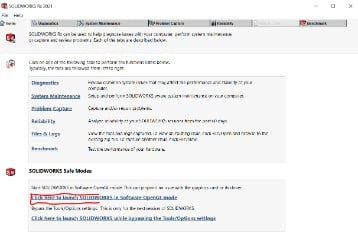 As a result, your CPU will take over the tasks that your GPU would typically perform in SOLIDWORKS. We can now check to see whether SolidWorks can generate a design table. If the graphics device now works, the problem is with it.
The next thing to investigate will be what graphic devices you are utilizing if you discover that the problem is caused by your graphics card. Find "Device Manager" in the window start menu and launch it to accomplish this. You can find your current graphic device in the device manager under "display adapters"(s).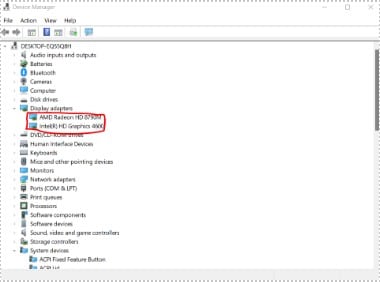 One sign that the issue may be connected is the presence of several devices, such as an AMD Radeon HD card and an Intel HD graphics card. You should now disable any "switchable graphics" if your computer has them if you have them.
The video settings section of the machine's bios will house it for the majority of PCs with switchable graphics. The alternative would be to right click and "disable" the integrated graphics device if the computer lacks switchable (or occasionally referred to as "hybrid").
Verify which displays are currently in use before doing this as it may influence how external monitors appear. You may safely disable the integrated graphics card if you're using a desktop computer and all of your monitors are connected directly to the dedicated graphics card.
If you're using a laptop and aren't sure which graphics device controls your display, you might want to ask an IT professional for help securely deactivating the integrated device.
Activate the "Optimize for Compatibility" setting
Launch Microsoft Excel and navigate to the options. The locations of the choices may differ across versions. When you first open Office 365, choices are located in the lower left corner.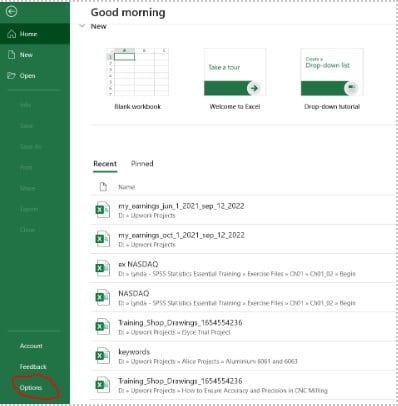 Among the choices under General settings Turn on "Optimize for compatibility." Then, quit Excel, launch SOLIDWORKS again, and repeat the test.