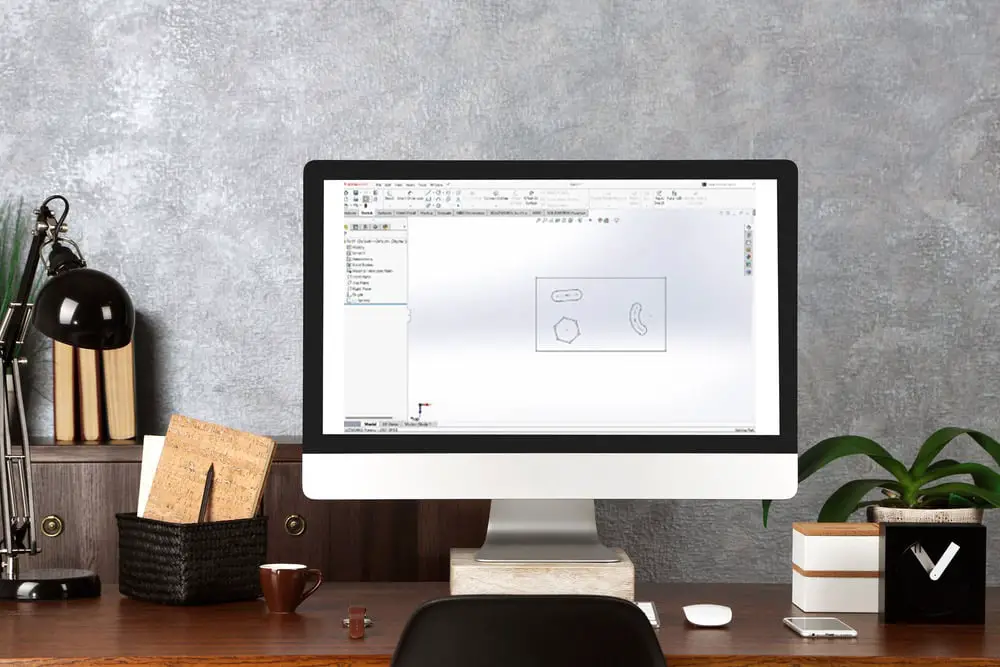 In this post, we'll go through the most important settings and options for exporting SOLIDWORKS sketches, parts, and drawings as 2D DXF files.
Methods on How Solidworks Export Sketch as DXF
First, make sure that your export settings are set to the DXF/DWG file format. You choose "Tools>Options>System Options>Export" and then navigate to the first choice in the window's top row. Select DXF/DWG from the file format drop-down menu by clicking it.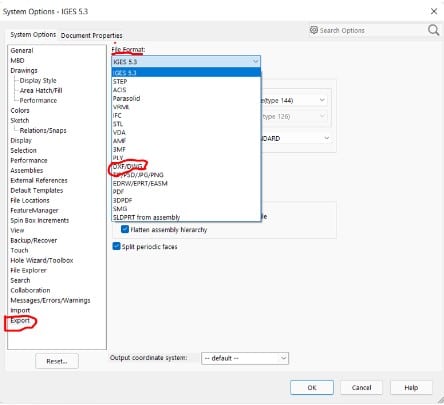 Making a drawing is the first step in exporting a DXF file. I'm going to draw a simple rectangle with several slots on it. The sketch must remain normal to the plane.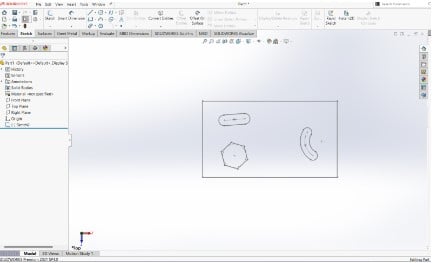 Save as>DXF. Select the Current view and Annotation view under the DXF/DWG Output property. Choose any point you want to maintain in the origin and keep it centered.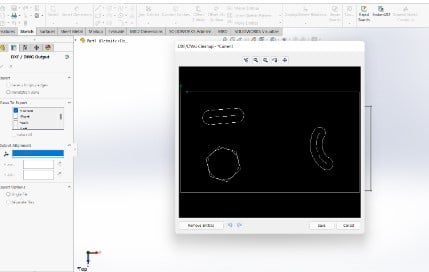 Then click save. To export a part, right-click on the part's face. Choose "Export to DXF/DWG".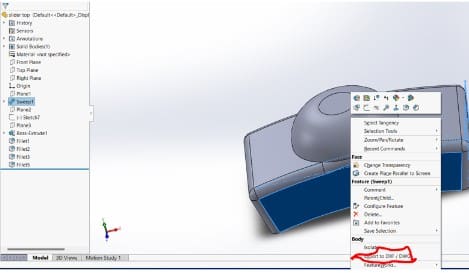 When prompted to save, name your component and choose "DXF" as the suffix.

A menu will appear on the left as a result. Verify that the part's face has been chosen and not the entire body. Only the top-down "outline" view will do.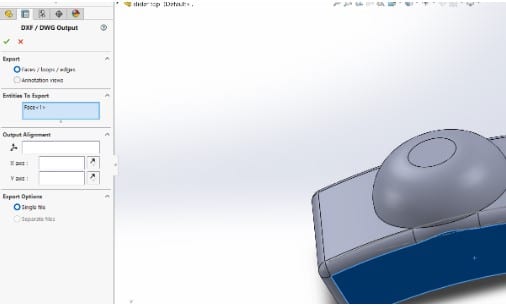 Click the green checkmark if it appears to be correct. Your DXF will be shown in preview form. Verify everything is in order once again, then click "Save" to finish.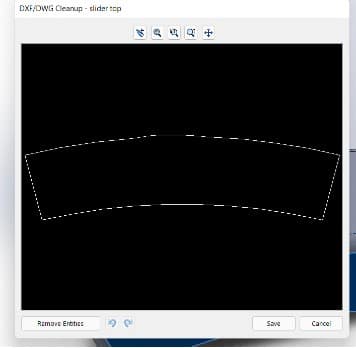 The top portion of the component did not emerge since this procedure only supports planar sections.
Exporting a SOLIDWORKS model Drawing as DXF or DWG follows the same steps as parts: File -> Save As and selecting DXF or DWG. Scale factor must be considered when exporting SOLIDWORKS drawings to DXF/DWG format to prevent incorrect measurements and possible material loss.
Dimensions presented in a SOLIDWORKS drawing view are unaffected by changes in scale since they are parametrically connected to the component or assembly file displayed in the view. In SOLIDWORKS, it is assumed that drawing views with various scale factors would display the same model dimensions.
In DXF files, where scale modification does affect model dimensions, this idea of various scales does not apply. All drawing views and sheet-format objects from SOLIDWORKS drawings are translated using a single scale factor when they are exported to DXF/DWG format.
When converted to DXF format, some views with multiple scales in a SOLIDWORKS drawing would inevitably measure wrong. The Options button becomes visible in the SOLIDWORKS 'Save As' window if the export file type is chosen.
Enabling scale output 1:1 in the export settings for DXF/DWG files is insufficient because the conversion's outcome also depends on the base scale that has been chosen.
For instance, choosing the base scale of 1:2 implies that the content of the design will be magnified twice (2:1) throughout the conversion so that any views with the scale 1:2 end up with the 1:1 output in the DXF/DWG file, measuring accurately.
However, when SOLIDWORKS views that are scaled differently (for example, 1:4) are measured in the DXF/DWG file, the same base scale of 1:2 applied to those views will result in inaccurate measurements.
Tips to prevent incorrectly scaled geometry in DXF export
It is advised that:
All views of the drawing being exported to DXF format should have the same scale.
Instead of choosing sheet scale, use view scale as the export's base scale.
Applying the same scale to all views and the sheet format would be one step further. The base scale for DXF conversion cannot be predicted or set in any other manner.
To reduce the possibility of mistakes in SOLIDWORKS drawings exported to DXF format, some users choose to apply a scale factor of 1:1 to all views and the sheet format. A drawing template with the sheet scale set to 1:1 is often used by SOLIDWORKS users who frequently convert drawings to DXF format.