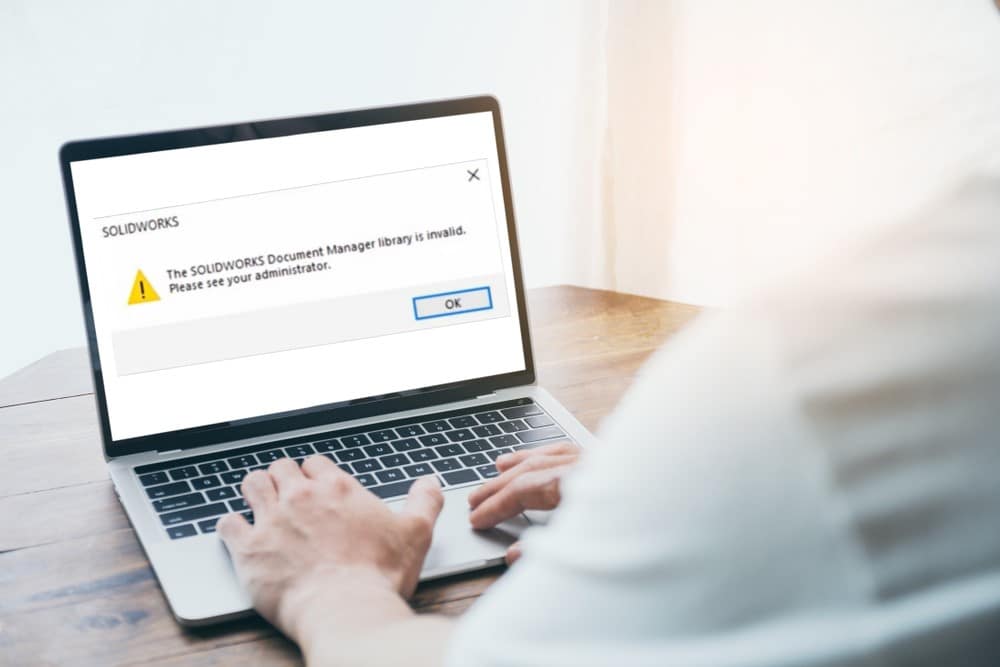 You could have wanted to gather all the files associated with a model design in order to start a new design without having to rebuild the data.
Additionally, you might have wanted to compress the files in order to distribute them to another SOLIDWORKS user or retain a SOLIDWORKS version of the file set while testing new versions. Well, SOLIDWORKS Pack and Go streamlines that process while offering the ability to rename files and keeping all file associations regardless of where the original files are located.
However, if you're doing a pack and go, you can run into difficulties that prevent you from using this function. We'll examine common issues, their causes, and solutions in this post. Before we get there, let's take a look at how to use SOLIDWORKS Pack and Go.
How to use the "Pack and Go" feature
SolidWorks "Pack and Go" may be accessed from within SOLIDWORKS or through Windows File Explorer.
Select File then select Pack and Go in SOLIDWORKS while the top-level file is open.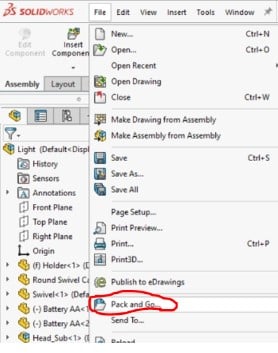 Make your choice of the files you want to add in the dialog's top area.
There are several possibilities when using Pack and Go in SOLIDWORKS, including: sketches, Toolbox Components, substantial Elements, results of Simulation, decals, scenes, and Appearances.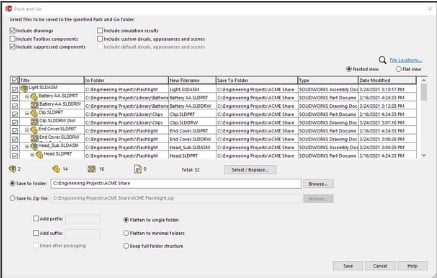 In Windows File Explorer, right-click a SOLIDWORKS document and then select SOLIDWORKS, and then choose Pack and Go from the flyout menu.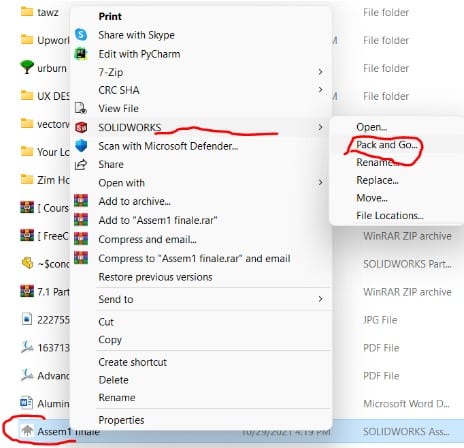 The Pack and go dialog box appears in a similar way. Choose the files you want to include.
Then, using the column data for the current folder location, save to folder location, file type, and most recent modification date, evaluate the list of files to be copied.

Pack and Go summarizes the number of files to be copied based on your selections directly beneath the list

.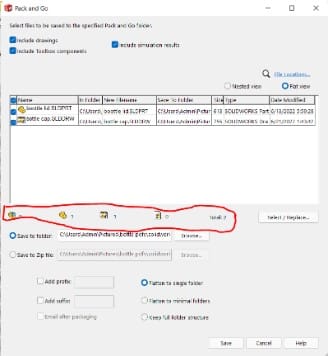 Last but not least,

provide a Save to folder or Save to Zip folder location as well as Add a prefix or Add a suffix to the new file names

. Click Save to make a copy of the files after you are happy with your selections.

Troubleshoot Solidworks Pack and Go Not Working Problem
Common Pack and Go Errors and Related Solutions
The following error warning is often encountered while executing a pack and go. It is displayed below.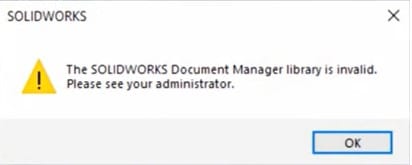 Open the command prompt to restart the dll file registration in order to resolve this.

Make use of the regsrv32 command

. The confirmation message is displayed after that. Enter cmd into the Windows search bar and execute as administrator.

A notification stating that the file has been registered will appear shortly after the execution.

The "Pack and go" function is now available.

 
Another error message that may be displayed when selecting "Pack and Go" is shown below and is triggered by Microsoft update KB3072630.

The above-mentioned problem can be resolved by performing the following actions.
In the Windows folder settings,

first check to see whether the Hide extensions for recognized file types checkbox is unchecked

.
Next, download this zip bundle called "SW-Error-Fixes", which contains the two registry files necessary for resolving this problem.

For unzipping your archive, I suggest WinZip or WinRAR

.

Double-click "RunBeforeRepair disable KB3072630.reg" after extracting the two files

. Your registry will alter as a result of this, and Windows may notify you that the publisher cannot be validated. To disregard this notice, click "Run.
Click "Yes" on the following message.

Now navigate to the Control Panel and select Programs and Features.
Select "Change" after selecting SOLIDWORKS.

When the Installation Manager displays, select "Repair the individual installation"

, then click "Next" and then "Repair" on the following screen.

You must execute the second.reg file you obtained

to re-enable KB3072630 after fixing, and if required, restarting.
Find the "RunAfterRepair enable KB3072630.reg" file that you previously unzipped.

Use the same procedure as "RunBeforeRepair disable KB3072630.reg" to run this file

.
Now, the problem ought to be solved.
This may also be resolved by re-registering the dll file from the command prompt, as demonstrated above. Another recent problem with SOLIDWORKS Pack and Go is that renamed components are not referenced by the assembly.
The SOLIDWORKS team has created SPR 1228145, which will be addressed in 2022 SP3. A follow-up SPR 1230098 is being considered for inclusion in a future version by development.