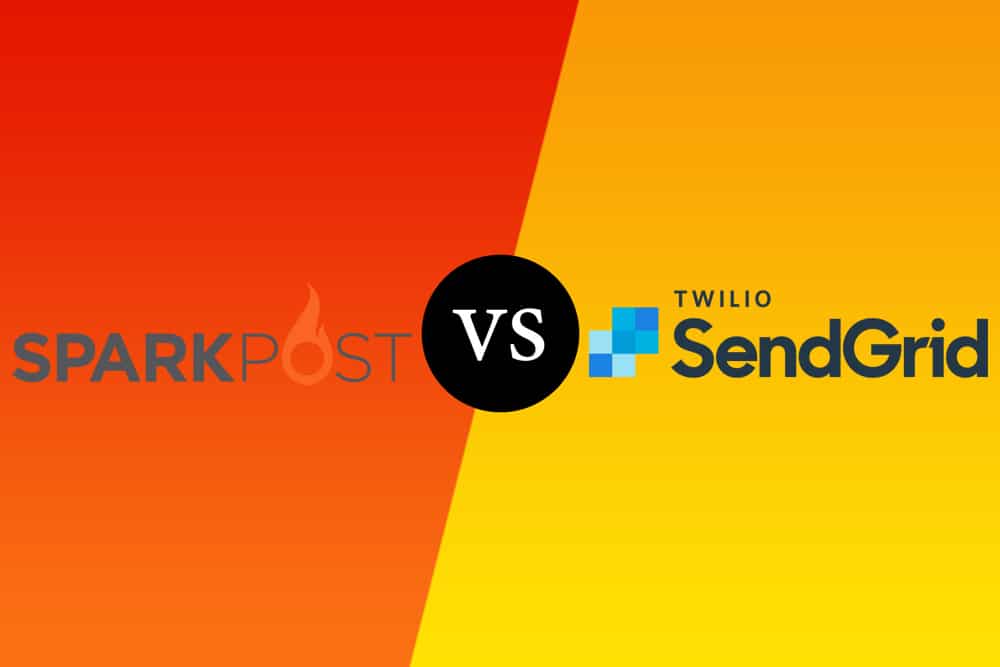 DISCLOSURE: This post may contain affiliate links, meaning when you click the links and make a purchase, we receive a commission.
Emails are one of the most important formats of communication in the modern world, especially for large organizations. They are how you connect with your customers, communicate with other businesses, and perform corporate tasks in a professional and swift manner.
Needless to say, the advent of Email Delivery Services like SparkPost and SendGrid has made this task much easier for most organizations. While both these services are popular for their timely delivery of emails, real-time reports, and analytics, many people stay confused about which of the two they should choose.
That is why we've prepared a complete comparison between both the softwares, dissecting different features to find out which software excels where!
What Are SparkPost and SendGrid
SparkPost and SendGrid are both highly popular email delivery and management services, providing, providing competitive services that are used by major companies across the world. Their major use is to facilitate the bulk sending and management of emails, usually done for large corporations or similar services.
SparkPost vs SendGrid
SparkPost and SendGrid are two of the most popular competing Email Delivery services available in the market right now. While both of them a highly sought after, there are some distinct differences that differentiate them from each other. Let's dig deep and find out which software is better out of the two!
SendGrid's email templates are great for customizing and branding emails. There are a lot of options to add your brand logo, alter the design, and even add your own code. Their email testing feature is also quite handy, as you can send your sample emails directly into a test inbox and view how they will look to your receivers beforehand.
You can even make use of a drag-and-drop editor that allows for your editing to be that much quicker and intuitive. SparkPost, on the other hand, has a very handy HTML editor, just like SendGrid.
However, it lacks the same in-built testing features and the drag-and-drop functionalities afforded by SendGrid. So that is something to keep in mind if you are someone who values those extra email-editing features.
SendGrid has some nice analytic features, such as click tracking, open tracking, and unsubscribe tracking, which not all email services are able to provide. SendGrid offers an expert insights report, deliverability metrics, category comparisons, and more for users to keep track of their email performances.
With that said, SendGrid's analytical services are still no match for what SparkPost has to offer. They go quite in-depth and are able to provide valuable data even to users who do not possess the technical knowledge to understand it all.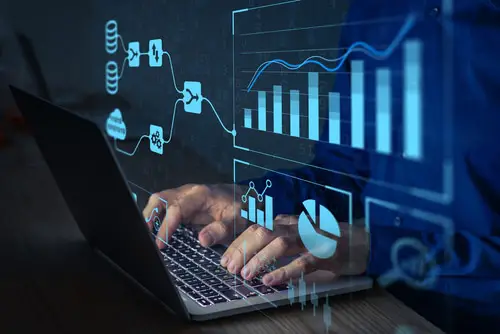 For example, with SendGrid, you can filter your email performances for Google or Outlook and even add metrics of your choice in the summary report to get a visual representation of data. These metrics can include delayed rate, average delivery message size, policy rejections, and more.
SparkPost is the software people generally prefer when it comes to ease of usage. While it has some of its own issues by being targeted primarily towards developers, the application is quite easy to set up and just simply get started with. Even with the bare minimum technical knowledge, users can get the hang of SparkPost and get to sending their emails immediately.
On the other hand, SendGrid is almost equally viable when it comes to user-friendliness, even though it doesn't outshine SparkPost. The software provides a very good step-by-step processing report for how each email is sent and live time analytics regarding all its processes.
However, the processing report can cause an information overload for users not accustomed to email management softwares, which can be overwhelming for new users.
Both of the tools provide some excellent customer support and documentation for their respective services. They provide facilities such as an email/help desk, FAQs, forums, phone support, 24/7 live representatives, and chat support which makes them very helpful at swiftly addressing any and all user issues.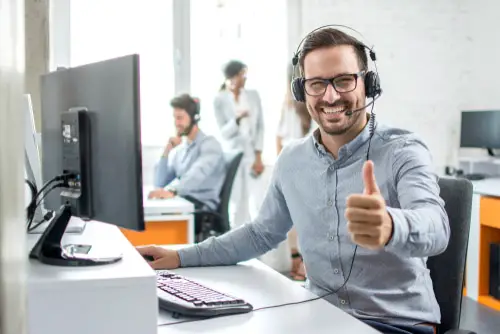 While SendGrid provides its users with most of the same support as SparkPost, it also has the added benefit of video guides for training purposes. SparkPost, however, has a top-notch customer and technical documentation support system that many users have voiced their satisfaction with.
With both of them also providing live support 24/7, it's pretty hard to give any of them an edge of the other in this department.
The cost for a single user account on SparkPost is only $20 per month, whereas the cost for SendGrid is around $14.95 to $29.95 per month, depending on the package you get (40k to 100k Emails). They also both have professional and enterprise versions available for varying packages at higher prices, going up to $525 for SparkPost and $950 for SendGrid, respectively.
Regardless, both have free trial versions available that you can try beforehand to try and figure out which one you feel more comfortable with. It is worth mentioning that SendGrid has a lifelong free email plan allowing for 100 emails per day.
Verdict
We can see that both of them provide relatively similar capabilities and services. However, it is worth mentioning that SendGrid has received various awards of recognition and is on par with some of the most popular consumer software.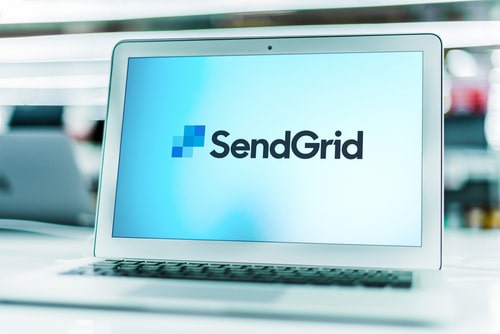 This is why we would have to recommend SendGrid for general services; however, SparkPost will have an edge for Fintech or marketing-related companies that value analytics and performance. We have summarized the results of the comparisons below to highlight the areas in which both services shine:
| Category | SparkPost | SendGrid |
| --- | --- | --- |
| Editing | Lacks drag-and-drop functionality but is quite decent. | Excellent templates and editing options along with testing capabilities |
| Analytics | Excellent in-depth analytics with various customizations | Good analytics that meet industry standards |
| Ease of Use | Easy to set up and understand for newer users | Very good for experienced users and expert |
| Customer Support | Excellent troubleshooting and training support | Good resources and troubleshooting support |
| Price | Roughly the same price | Roughly the same price |
Conclusion
We hope this article was useful in helping you understand the key functionalities and differences between SendGrid and SparkPost. Hopefully, you will be able to make an informed decision regarding which service will be able to cater to your needs the best.