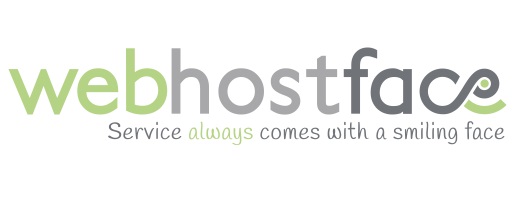 Editor Rating

Rated 4.5 stars

Outstanding
---
Reviewed by:

Published on:

Last modified:
---
DISCLOSURE: This post may contain affiliate links, meaning when you click the links and make a purchase, we receive a commission.
Our Top Ranked #1 Web Host

Ideal for WordPress, Joomla, Drupal and eCommerce
What is WebHostFace Hosting?
WebHostFace is a hosting company that by no means small, but has curiously small roots. Founded by one guy, Valentin Sharlanov, WebHostFace has grown in just a few years to having four standalone data centres in different locations around the world. While the company has established an impressive reputation in its short period of operation, it has remained surprisingly absent from the mainstream user marketplace. This makes WebHostFace a rare hidden gem in web hosting. Read on for a full WebHostFace review on the company.
WebHostFace Reviews on Hosting Plans and Domain Service
WebHostFace offers a wide variety of fully featured hosting plans to suit every need. The company offers hosting packages tailored to personal as well as business oriented needs, allowing it to cater to a wider range of customers.
Along with the promotional pricing during initial sign-ups, its shared hosting plans are some of the better plans available. With unmetered bandwidth, servers are configured with solid state drives from the most basic packages onwards. You also get access to daily backups and site building services powered by Weebly. Add in free CDN, SSL support and WebHostFace offers some of the most compelling hosting packages in the budget end of the market.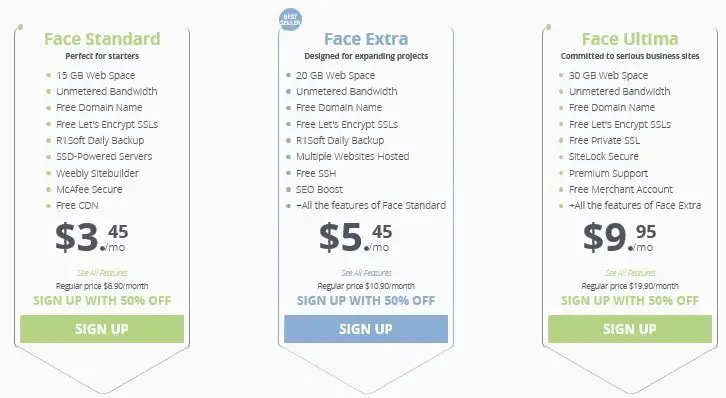 WebHostFace Reviews on VPS Hosting Plan
For more serious needs, WebHostFace offers VPS hosting over a wide variance of budgets. Leveraging the power of the cloud, WebHostFace offers highly configurable packages that can be chosen and selected to your exact needs. As you find your needs increasing, you can decide to upgrade to a better plan or simply upgrade the component you need more (like RAM memory or CPU cores). All of the VPS plans are fully managed and has dedicated support teams available 24×7.
WebHostFace Reviews on Dedicated Hosting Plan
For more traditional demanding users, WebHostFace also has dedicated servers for the utmost configure ability and flexibility. Perfectly suited for business needs and enterprise hosting, private servers offer control and security at the same time. WebHostFace provides round the clock customer support staffed by technical experts and BMS control over all server functionality. Free domains are bundled.
WebHostFace Reviews on Reseller Hosting Plan
For web development professionals, the reseller hosting programs offer development businesses to bundle web hosting along with their services. Businesses can buy cheap domain names and SSL certification at discounts. All plans come with WHM, cPanel support and private DNS. With a choice between data centers in US, Europe, and the Asia-Pacific, businesses can expand worldwide without worry.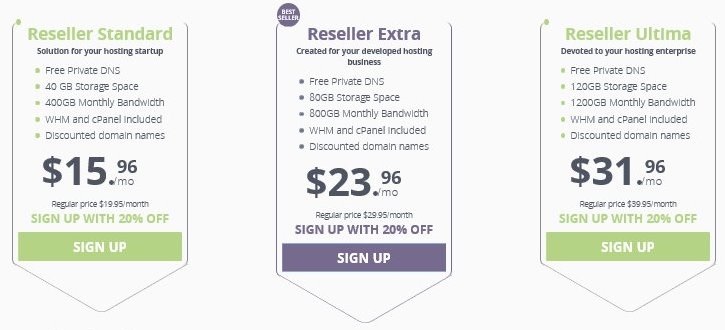 WebHostFace Reviews on Domain Service
WebHostFace also supports domain transfers from other hosts at attractive rates. You can choose from more than 20 web extensions and with the shared hosting plans, domains can often be registered free of cost. All associated setup and technical issues are handled by the WebHostFace team as well.
WebHostFace Reviews on WordPress Hosting
WebHostFace bundles support for WordPress with tight integration and one-click installation. Automatic setup is enabled by default and updates are also served automatically, ensuring that your online project is never fallible to bugs and security vulnerabilities. WebHostFace also supports the transfer of WordPress sites from other hosts or personal servers. Throw in dedicated customer service personnel for WordPress hosting support and you have yourself a pretty good deal.
WebHostFace Reviews on Support and Customer Service
WebHostFace has good customer service for the prices. Available to contact 24×7 and bundled in with all hosting plans, the service personnel are well trained and adequately proficient in dealing with common issues. Customer support is available by telephone, online chat, and e-mail. While response times are not comparable to the most premium offerings in the market, they are perfectly adequate for the price. If you are looking for a web hosting service provider that serving excellent customer support, we would recommend SiteGround.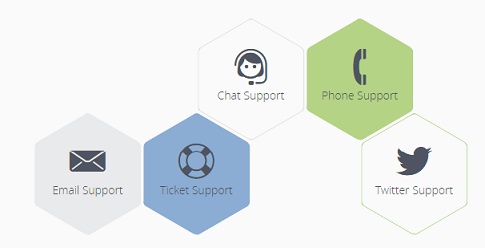 WebHostFace Reviews on Uptime and Server Status
Server performance is one of the key strengths of WebHostFace. Websites load at high speeds and uptime is exemplary. In fact, this level of service is guaranteed in a formal manner in the Service Level Agreement(SLA), where WebHostFace promises 99.9% server uptime on a monthly basis and offers users compensation and credit according to server unavailability or downtime suffered. This is virtually unmatched by any other competitors and is a testament to the confidence the company has in its offerings. Server status matches most of its competitors and even perform better in many cases. For a "small" company with a budget orientation, this is a very pleasant surprise.
Good and Bad of WebHostFace
Good
Superb performance
Good technical support
Money back guarantee
Large number of plans for every need
Free CDN and SSD hosting on basic plans
Bad
Non-promotional pricing is not competitive
Standard plans allow only one domain
Summary of WebHostFace
WebHostFace offers several compelling advantages that make it a powerful contender in the web hosting business. It offers SSD hosting and free CDN at budget rates. It also offers daily backups for security and redundancy, something many competitors manage to ignore. Shared servers are also isolated, meaning that a security breach on one site cannot affect your website although it is on the same server and share the same resources.
WebHostFace also has tons of free resources that can be of huge help for novice site builders and new users. Icon packs and themes are always on offer. However, its promotional pricing is deceptive. Although site performance is extremely good and discount coupons are easily available, non-promotional or renewal pricing can be as much as double the promotional pricing. This is not a desirable situation.
However, the company has distinguished itself in a few short years and has the resources to uphold its well-deserved reputation. While still not in the mainstream, it has been able to keep the trust of its customers with excellent performance and good value for money.
Compare WebHostFace With Our Top Ranked Web Hosts!
SiteGround vs HostGator vs WebHostFace

HostGator

WebHostFace

SiteGround
Rating

Rated 4.5 stars

Rated 4.5 stars

Rated 4.5 stars

Price

$3.95/month

$3.45/month

$3.95/month

Criteria