Editor Rating

Rated 4.5 stars

Outstanding
---
Reviewed by:

Published on:

Last modified:
---
Our Top Ranked #1 Web Host

Note: This website ReviewPlan.com is hosted on SiteGround
Latest Uptime Stats (Real Records):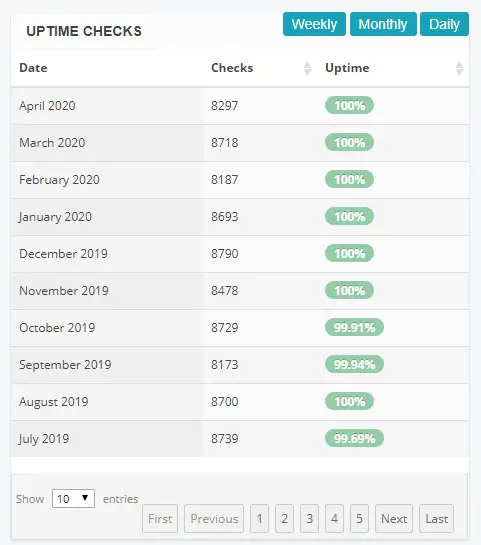 Server Response Speed Test Scored A+: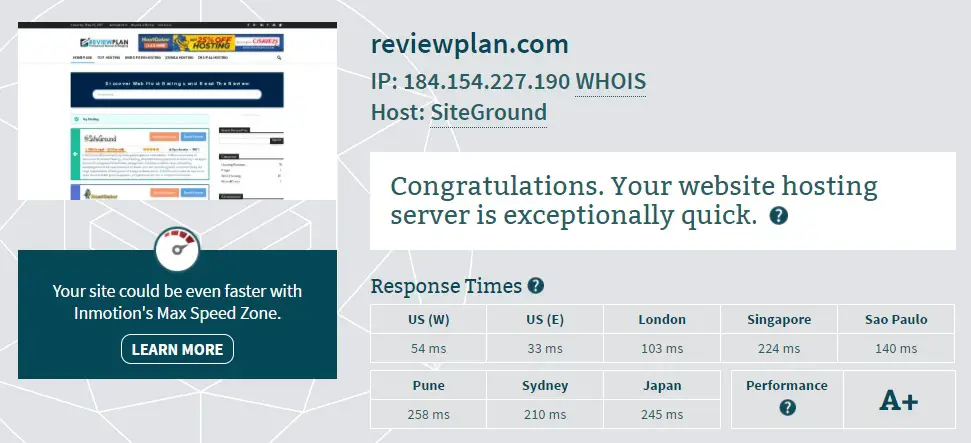 What is WooServers Hosting?
UK based IT services are expanding into the global marketplace with huge success and WooServers is one such company. It mainly targets business and enterprise clients and offers myriad managed IT services, including Infrastructure as a Service or IaaS.
Additional to providing the traditional hosting services in both physical servers as well as cloud environments, WooServers also provides big data-related services and advanced analytics services to customers.
This makes the company uniquely positioned to process large amounts of data at an unprecedented pace to the benefit of their customers. With over 6 years of reputed services and the trust of some of the biggest names in internet related services as clients, WooServers definitely makes a very compelling case for itself as the ultimate provider of reliable and high-performance web hosting services. So does it pass muster? Read the full review to find out.
WooServers Reviews on Hosting Plans and Services
WooServers Reviews on Dedicated Hosting Plan
WooServers provides high performance dedicated server plans for specialised applications and offers tailor-made solutions to specific business cases. As such, it does not provide budget shared hosting plans. This makes WooServers hosting firmly out of the reach of the average customer who might need hosting services for a small blog, new business enterprise, or an e-commerce venture.
WooServers targets high performance and high resource requirement use cases. This makes WooServers the perfect choice for business users and enterprise clients where price sensitivity is minimal and performance is the priority.
WooServers maintains three separate server configurations designed especially for specific workloads. Dell PowerEdge servers are used to guarantee reliable hardware performance and DDoS protection is provided by a Layer 3 and Layer 4 service from Arbor Networks. Advanced malware protection and Layer 7 protection from software bots and remote access prevention using advanced and complex firewall systems are also in place.
The Amadeus XR 3000 series servers are designed for database and business applications that need flexibility and scalability. Plans start at USD 99 per month for an Intel Xeon E3 1220 CPU with 16 GB of RAM, 2 TB of storage on hard drives in RAID 1 configuration, and unmetered bandwidth at 100 Mbps.
All plans come with your choice of operating system and control panel interfaces and you can also purchase additional IP addresses at USD 3 per month for each. You can also connect multiple servers together via a custom built Private Switch for enhanced scalability and performance gains in load balancing.
WooServers Reviews on Virtual Machine Hosting Plan
Fully managed cloud hosting is also available on the Microsoft Azure platform. From virtual machines and virtual networks to load balancers and database clusters as well as cloud storage, WooServers can help you get exactly what you want out of your cloud hosting plan. Moving to cloud hosting gives you the performance you need without needing to commit to physical infrastructure as with a dedicated server plan.
With this flexibility, you also get immense scalability and the freedom to increase or reduce your resource allocation to just what you need and no more. By eliminating overhead before billing, you not only ensure cost savings but a more streamlined business operation as well that reflects on all domains equally.
WooServers Reviews on WordPress Hosting

WooServers does not provide shared hosting plans and is focused on high-performance enterprise clients, there are no dedicated WordPress or CMS based plans. CMS systems like WordPress are of course fully supported and the dedicated support team has highly trained engineers and technicians to help you with any problems you might have with your particular hosting platform. CMS platforms like WordPress, Joomla, or Drupal are guaranteed to run at peak performance on WooServers hardware, physical or otherwise.
WooServers Reviews on Support and Customer Service
Customer support is available round the clock with WooServers hosting. Technical support is extremely proficient and highly trained. Overall customer service wins high points for its prompt response and useful help in getting problems fixed.
Customer service is definitely a priority for WooServers and it shows. You can reach customer support over the telephone, email, or IM. There is also a ticketing system in place to lodge complaints.
WooServers Reviews on Uptime Performance and Server Status
The company's high-performance server hardware guarantees a 100% server uptime status come what may. Network infrastructure has multiple redundancies in place that protects against service outages and its advanced DDoS protection also ensures that your web pages are served at all times. This makes downtime extremely rare and performance remains at the high speed promised.
Good and Bad of WooServers
Good
High-performance hosting plans
Robust server plans with high-quality components
Advanced and helpful customer support
Data analytics services also available in addition to hosting
Ability to link servers together with Private Switch is a great performance booster
Bad
No budget plans
No dedicated WordPress plans
Summary of WooServers
For enterprise clients looking for high performance and reliable hosting, WooServers fits the bill. Its additional service portfolio with in-demand IT services makes it an easy choice.
Compare WooServers With Our Top Ranked Web Hosts!
SiteGround vs HostGator vs WooServers

SiteGround

HostGator

WooServers
Rating

Rated 5 stars

Rated 4.5 stars

Rated 4.5 stars

Price

$3.95/month

$3.95/month

$10/month

Criteria