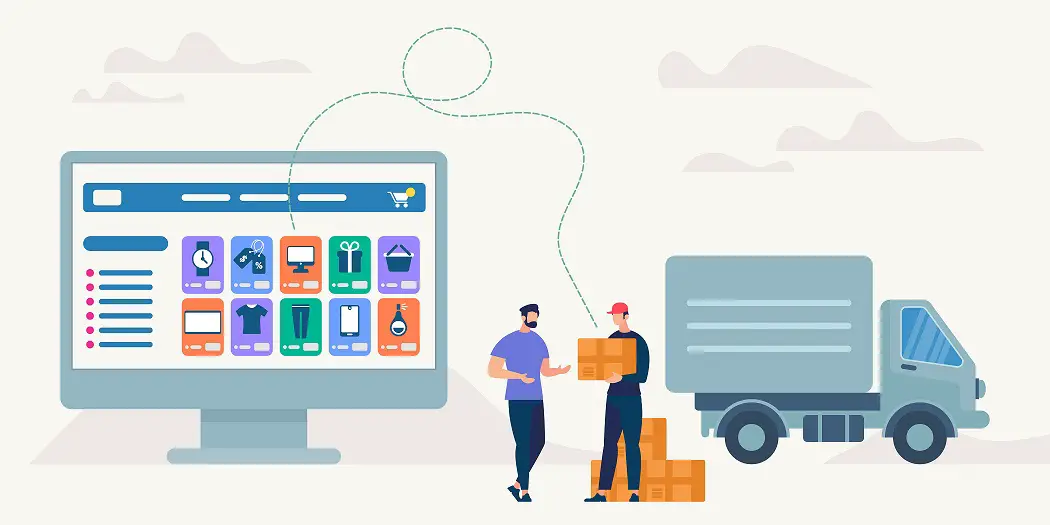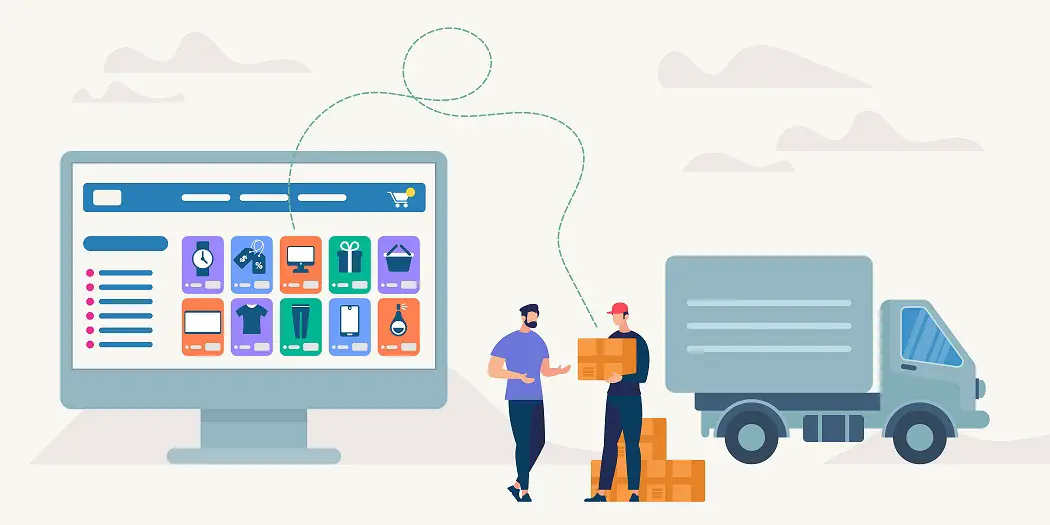 DISCLOSURE: This post may contain affiliate links, meaning when you click the links and make a purchase, we receive a commission.
In this day and age, people tend to shop online. And, with time, this trend is getting a lot of traction. If you want to earn online, then opening an eCommerce online store would be a great idea. With the help of your online store, you can sell goods to your customers and earn money.
But for that, you will need 2 things at first. The first one would be the name (domain name) of your online store/site. And the next thing would be the space where you will host your site i.e. your web host. Registering a domain name is easy.
But when you are going to buy your web host account, it gets tricky. That is why we will be talking about web hosting in this post. In fact, we will cover the information about the 15 best web hosting for eCommerce online stores.
Best Web Hosting for eCommerce Online Store
So, let's not waste more of our time and get started…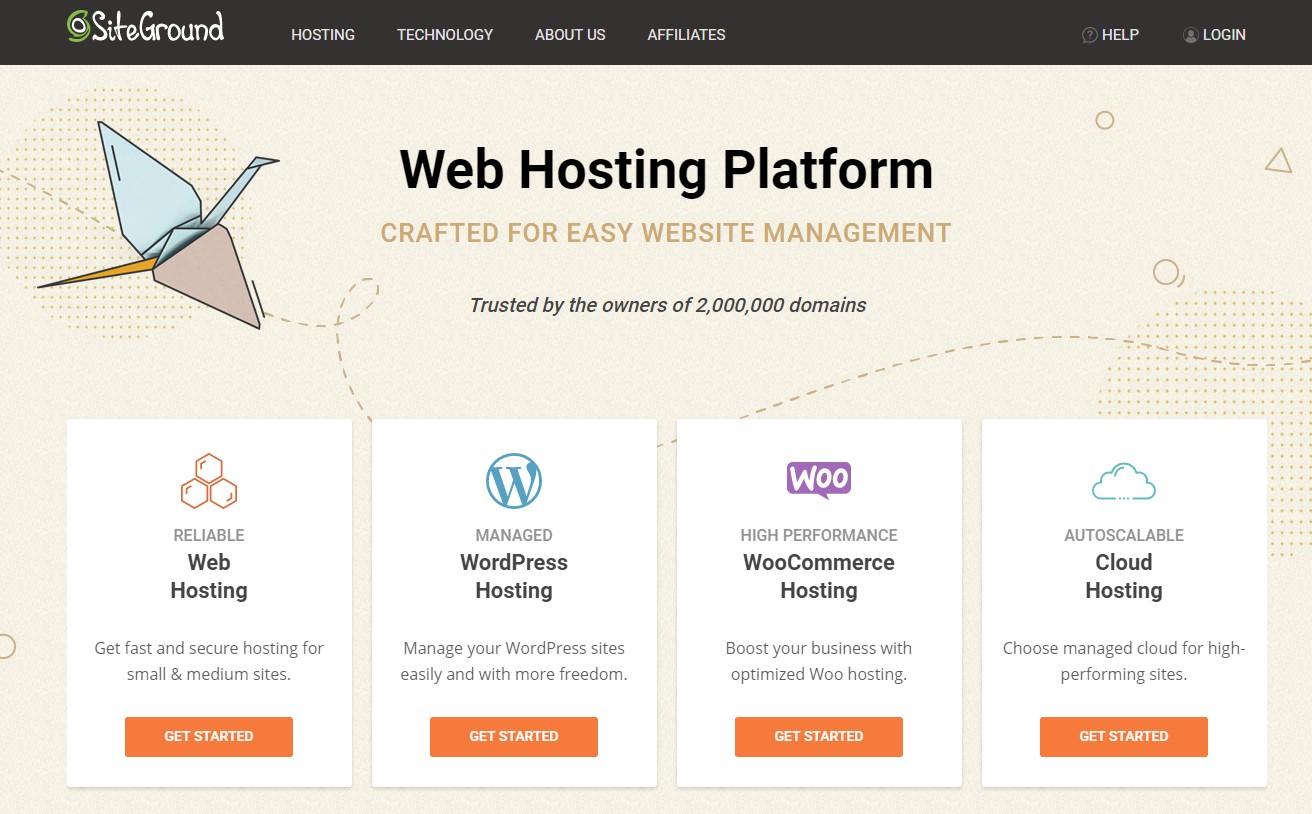 SiteGround Hosting (Top Ranked)
Note: This website ReviewPlan.com is hosted on SiteGround
Server Response Speed Test Scored A+  
Latest Uptime Stats (Real Records)  
At the first of our list is SiteGround. Why? There are several reasons behind including SiteGround as the number one in our list. At first, they were a local web hosting company in Sofia (the capital city of Bulgaria). With their hard work, they are one of the most popular web host company in the world.
You will get all types of web hosting plans from SiteGround. Along with each plan, you will receive lots of additional services and features. For instance, you will get free SSL certifications, free SSD hosting, free CDN and more. All of their hosting plans are managed by their own team.
They are always very strict about the security of their customers' websites. For eCommerce and online store websites, it is very important to keep your website secure. With SiteGround it is easily possible. You will find their customer support team 24/7 all around the year. Anytime, you can seek assistance from them for free. They are very friendly and professional.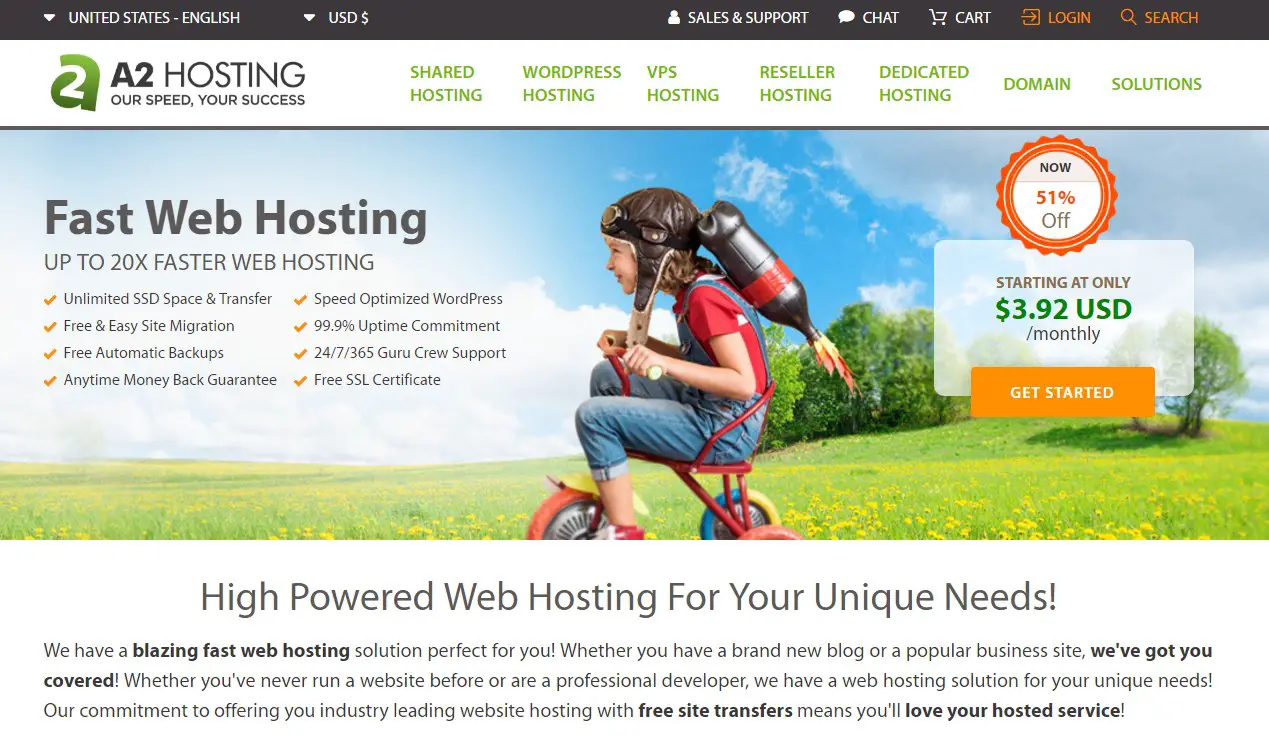 A2 Hosting is also another great option for eCommerce websites. They have a faster web server and their uptime is up to the industry-standard. They offer a plethora of web hosting plans. Aside from offering only Linux hosting, they also offer Windows hosting plans.
The good news is the price of those plans are very inexpensive. They also have some great free services with every hosting plans. For an online store, it is very important to have SSL certification. Otherwise, Google will mark your websites as unsafe to the customers. And, A2 Hosting will give you free SSL certificates.
Their customer support is one of the fastest in responding to their users. A2 Hosting is well optimized for all the eCommerce software like Magento, OpenCart, and PrestaShop, etc. You can install them on your site with just a few clicks using their panel. They also run pro-active monitoring on their webservers. So, your online store will be safe.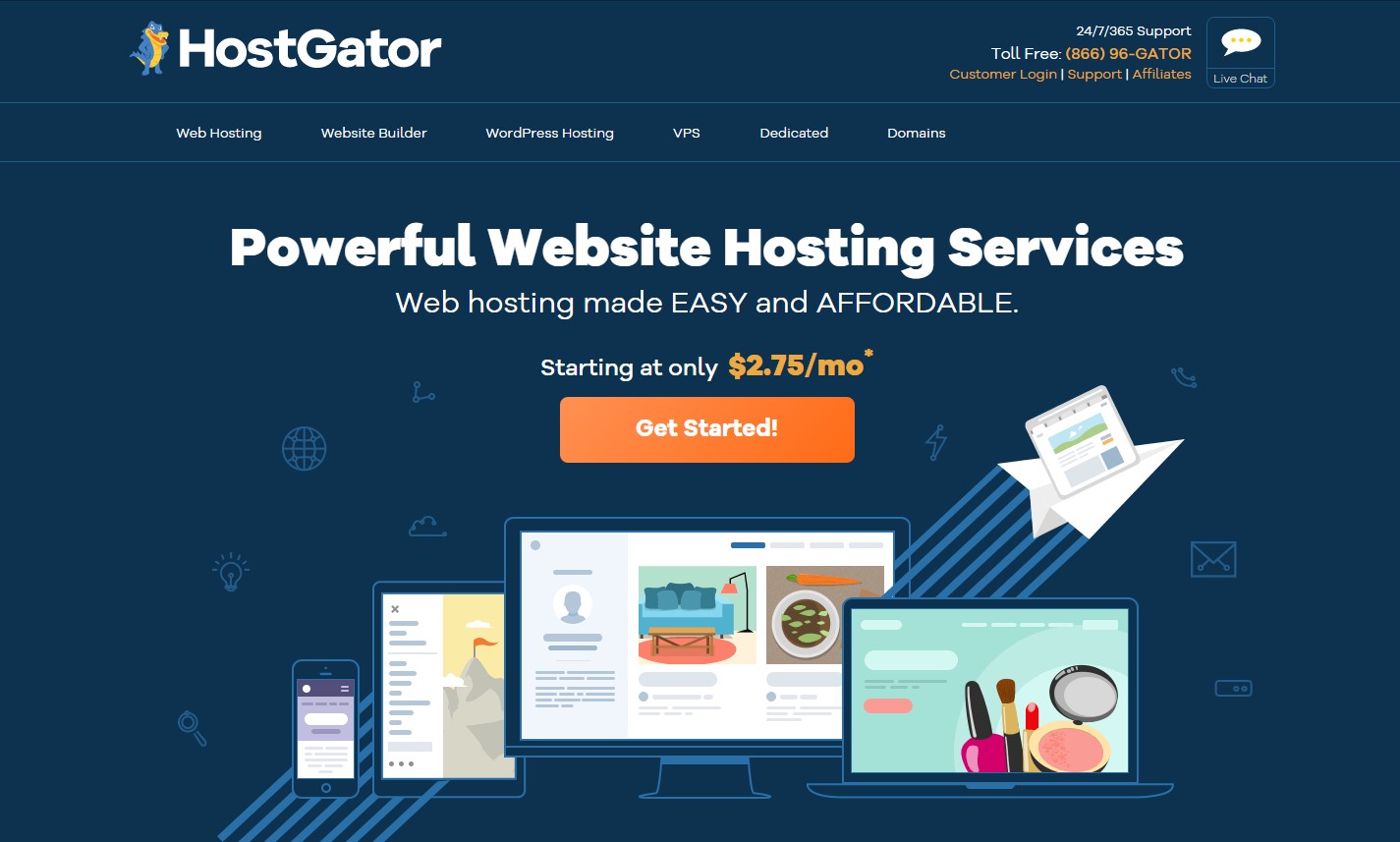 If you are not new to web hosting and such, you should already be familiar with HostGator. They are in this business for a long time. They have a large customer base. As a result, they can offer lower prices on the hosting plans. If you are looking for an inexpensive yet reliable web host then HostGator can be a great fit.
You will find all kinds of hosting plans from them. Even, they offer Windows hosting as well. But the best thing is that the price of their windows hosting plans are very affordable compared to other web hosts. With every hosting account, you will get free website builder, website migration, cPanel, SSL certificates and more. They also claim to have 99% uptime on their web servers.
HostGator is also famous for its friendly customer support. They have a huge collection of help articles and tutorial videos. You can access them for free whenever you are in trouble. Above all, you are covered with their 45-day money-back guarantee. So, if you are not pleased with their service, you can get your money back.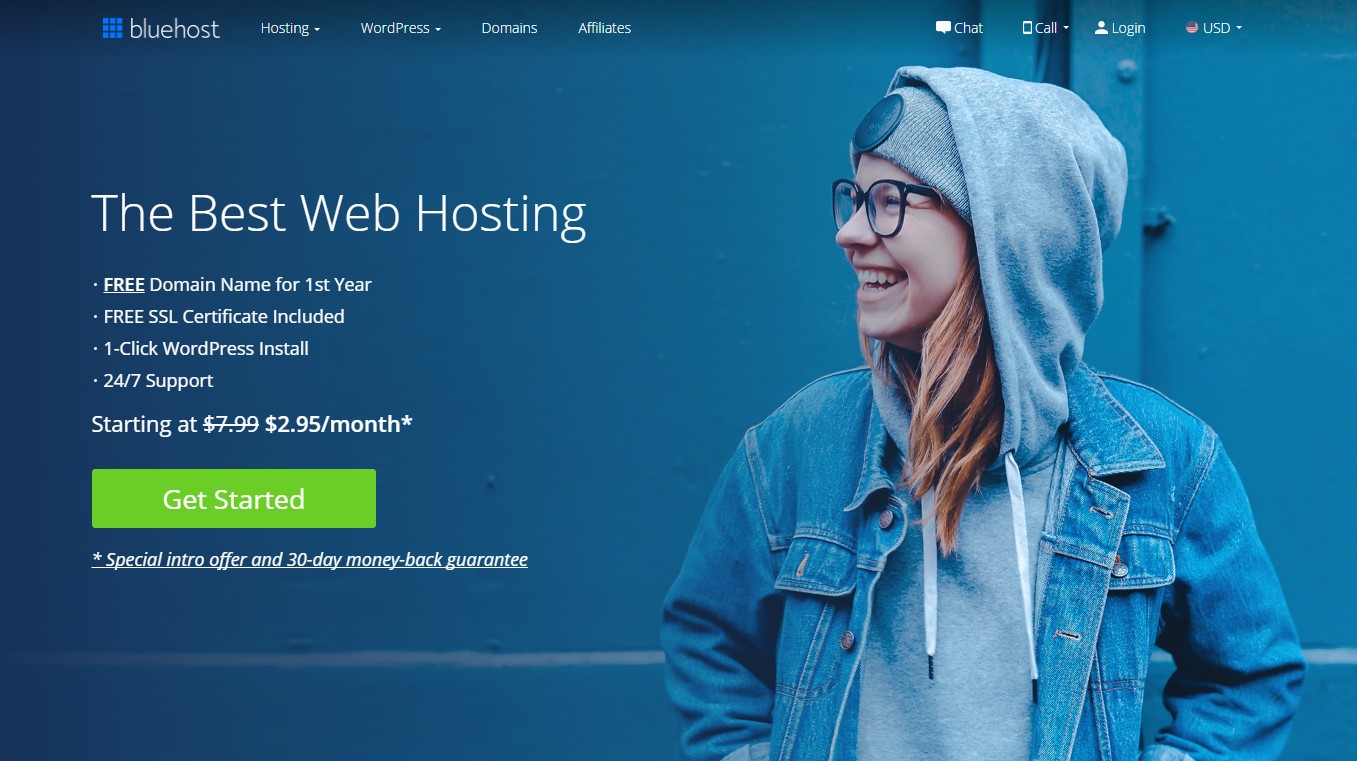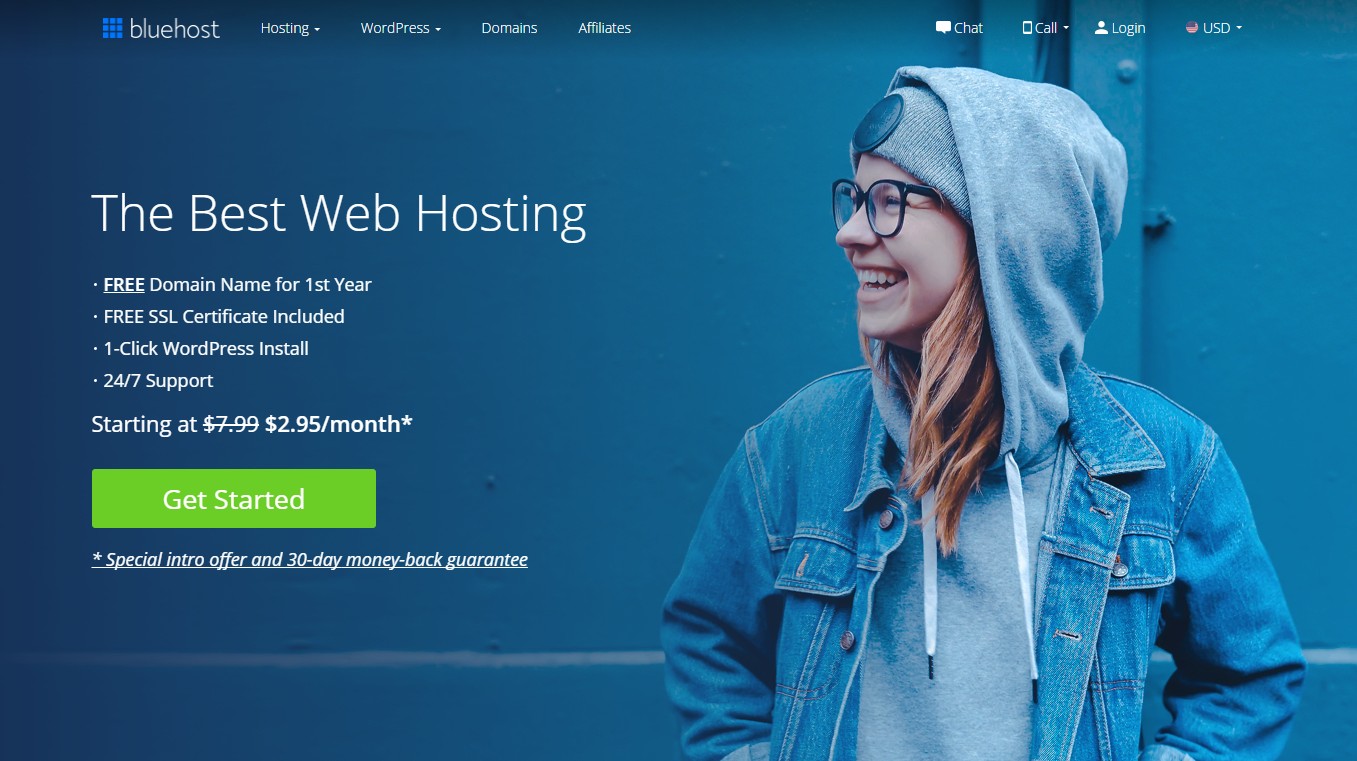 If you want to get a free domain name with your web hosting account, you can try Bluehost. They will give you a chance to register a domain name form them for free for the 1st year with any new hosting account poaches. Other than that you will have plenty of other features which could come in handy for your websites.
Bluehost is also offering 30-day money-back guarantee. So, you have the option to get your money back if there are any issues. Bluehost has an easy to use cPanel. So, you can set up your websites within no times using that cPanel. They are also great at website uptime. We would certainly recommend them to any new owner of an online store.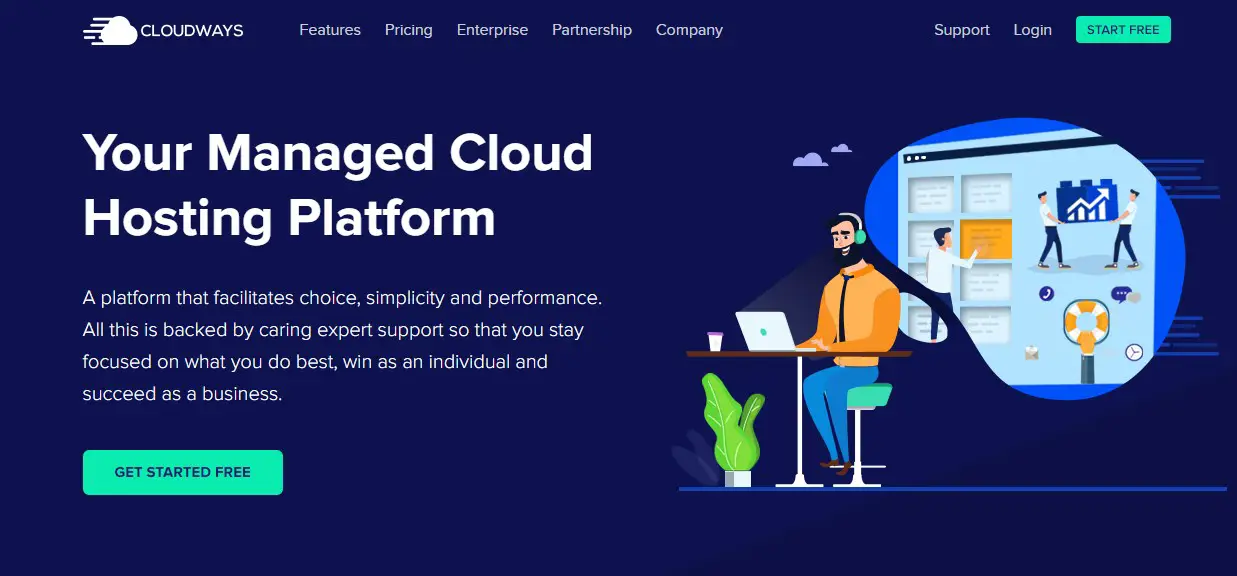 If you have a well-established eCommerce site which is receiving a hefty amount of visitors that your current web host can't handle, you might think to switch it up. If you are using shared hosting at this moment, you could use cloud hosting. Speaking of cloud hosting, Cloudways has some of the best cloud plans for you.
Cloudways is backed up by 5 big cloud providers. They support all PHP apps. They have customized their panel which makes it pretty simple to use. Any beginners in web hosting could use it without any issues. They offer 24/7 customer support and you can start hosting your website with them within just a few minutes even though they are a cloud host provider.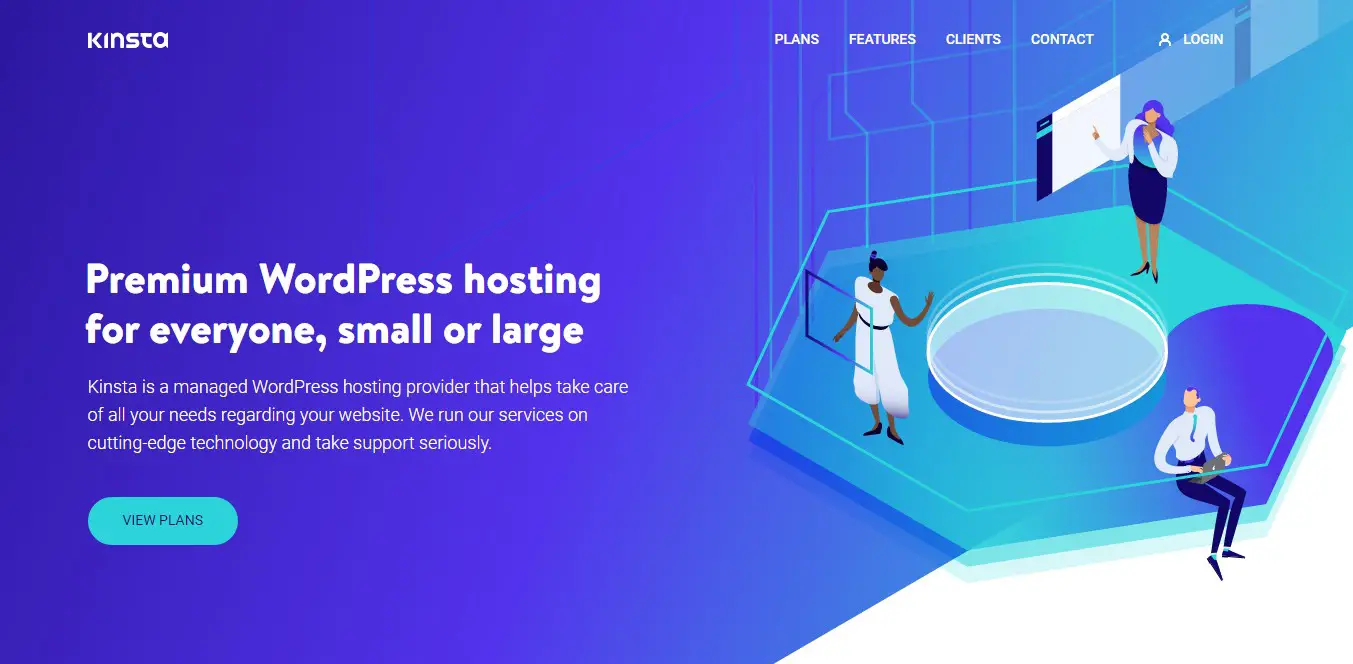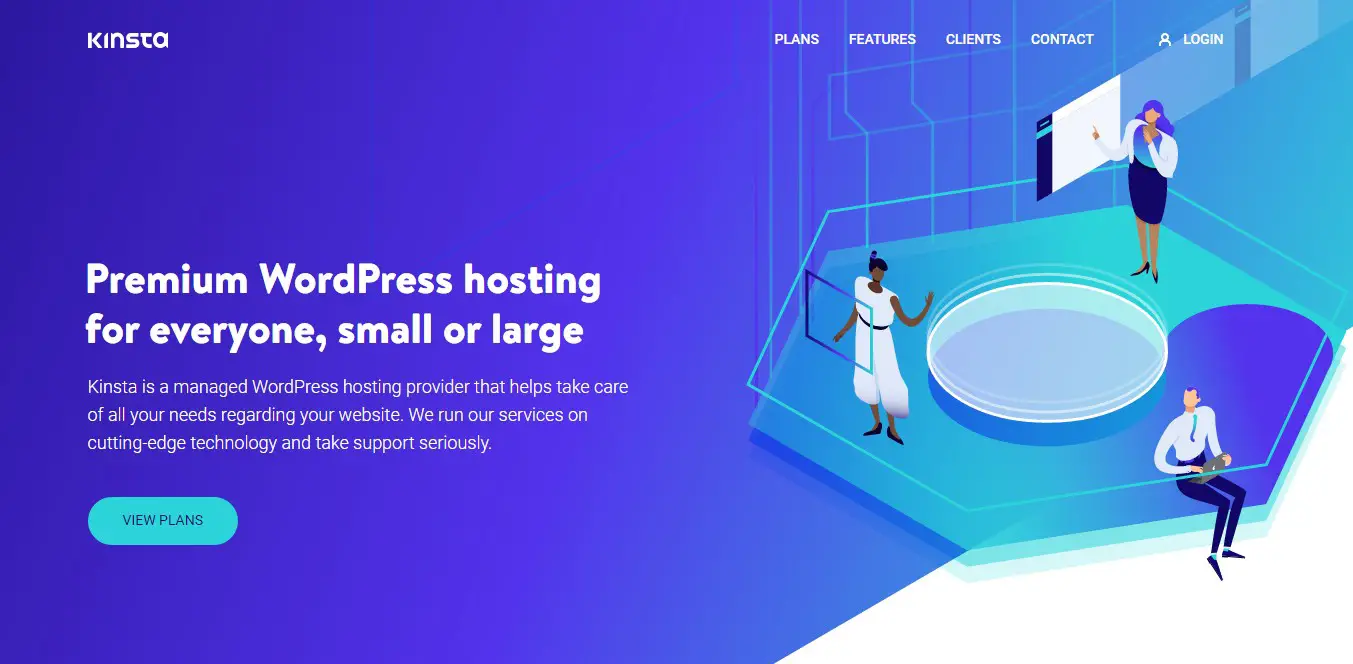 If you need a great hosting for your WordPress online store, you can try Kinsta. They are not only famous as a premium WordPress web host but also a lot of famous companies use Kinsta to host their sites. All of their web hosting plans are fully managed. They offer free daily backup, free site migration, and so on.
They offer fast server-level caching as a result, your online store will load faster to your customers. Kinsta also has taken care of the security of their webserver. They have set up DDoS detection, firewalls, pro-active monitoring, etc. They are actually powered by Google Cloud Platform which allows them to use 20 data centers all over the world.
WP Engine has web hosting solutions for agencies, enterprise, and small/medium business. Whether you are a marketer or a developer, you will love WP Engine. However, they are like Kinsta. You can only host WordPress websites with WP Engine. They are actually one of the most experienced web hosts in terms of WordPress hosting.
They have over 120,000 customers all over the world. WP Engine offers a lot of free services which are kind of rare on anywhere. For instance, you will get free 35+ StudioPress themes. These themes are very popular and premium when it comes to WordPress themes. Also, you will get free CDN, SSL, site migrations and more.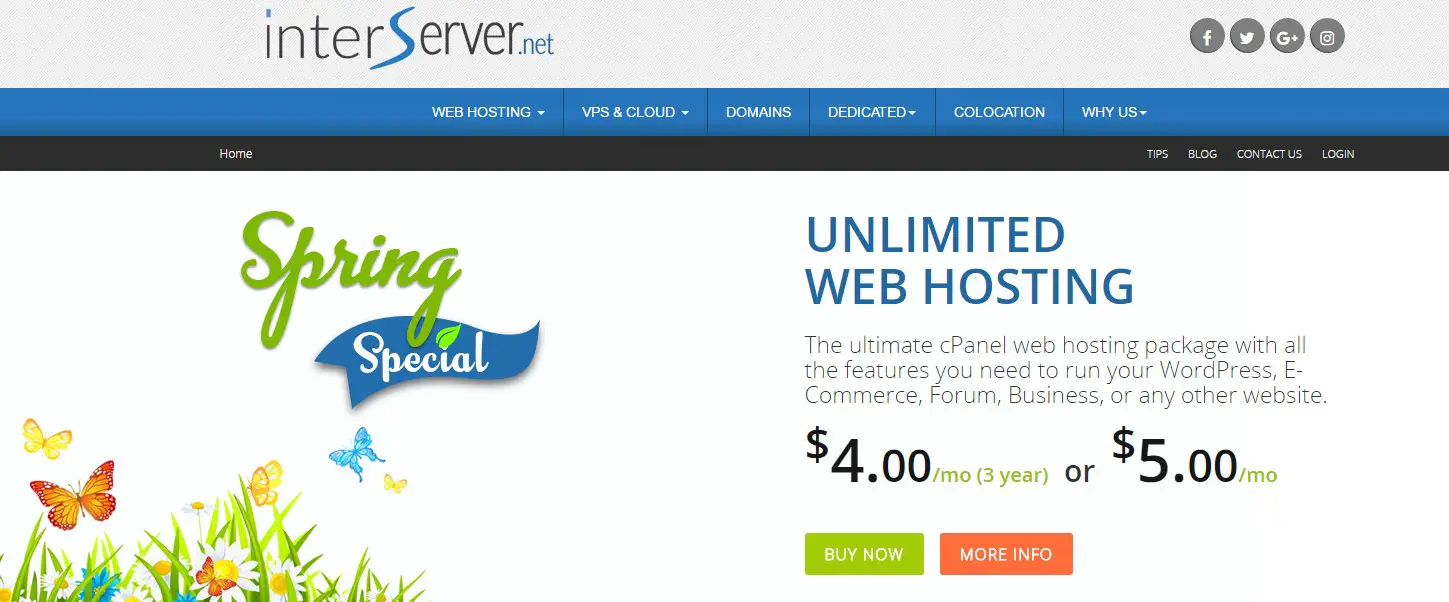 If you are just launching your new online store, then InterServer could be a good choice. They have some inexpensive and featureful hosting plans. The control panel they provide with every hosting is very streamlined. So, you can use it to manage your websites without having prior tech knowledge.
Plus, you can register a dominance from them for just $1.99/1st year when you buy a new hosting account. InterServer has 24/7 customer support via various methods such as Live Chat, Phone call, Ticket and so on. You will always get your response as fast as possible. They also offer one-click installation of over 450 CMS/web applications.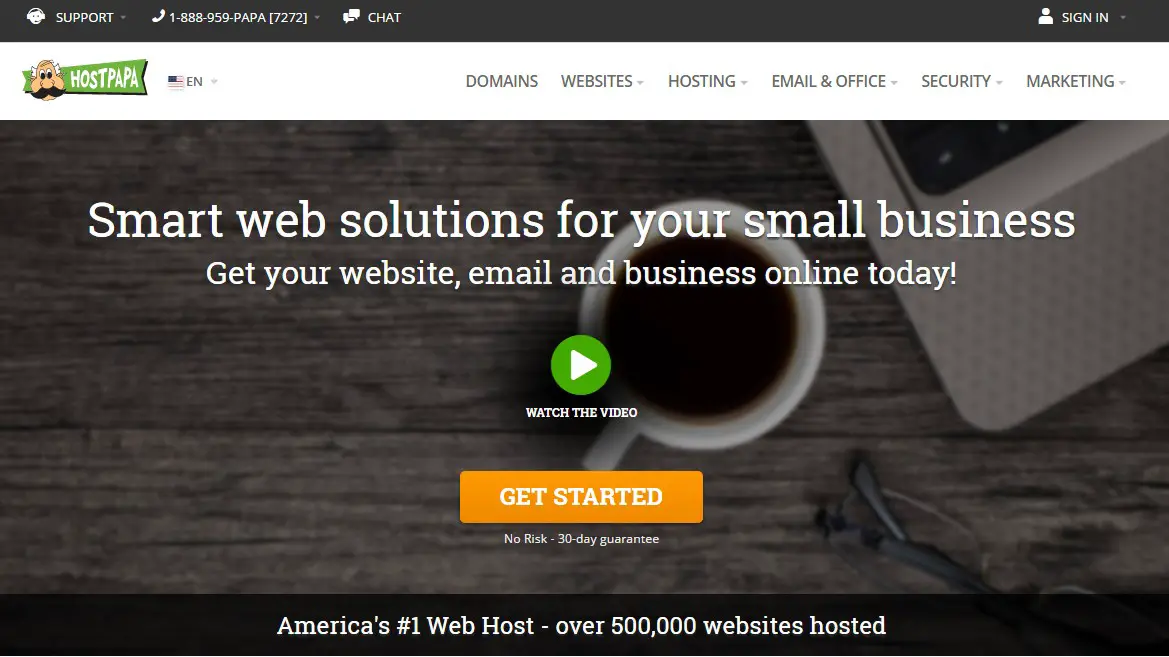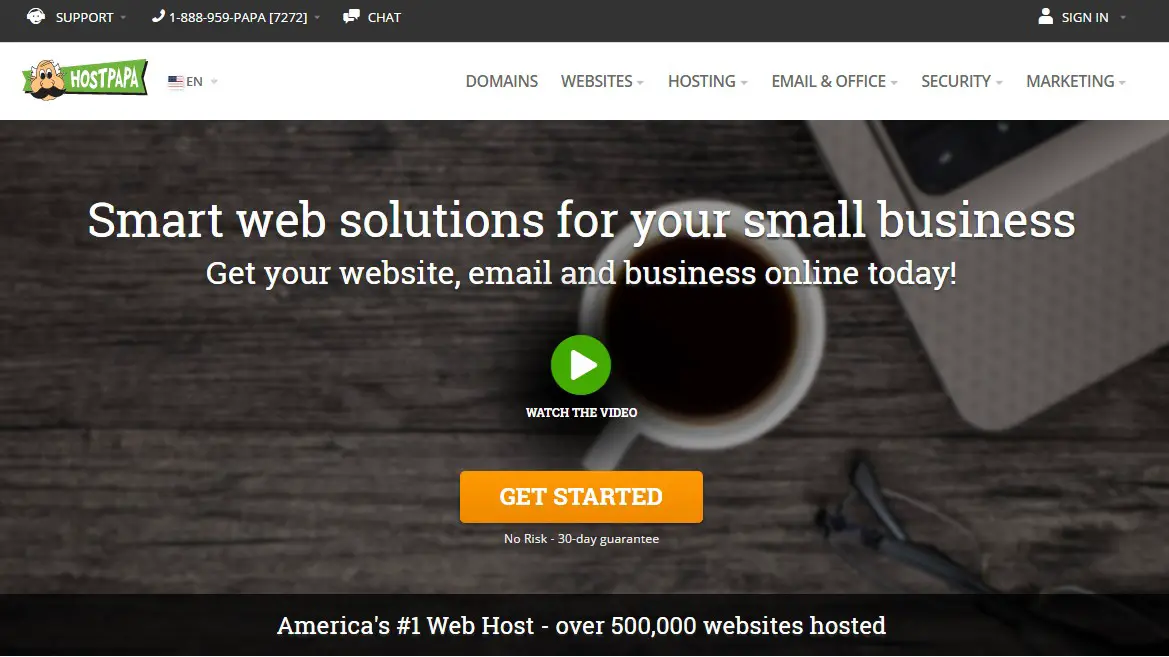 HostPapa is a private hosting provider. Commonly, this type of privately-owned companies tends to charge a lot. But this is not the case for HostPapa. They have some very reasonably priced hosting packs. And, they are also well-reputed for their customer support. You can even buy domain names from HostPapa.
With their free website builder, you can create your website effortlessly. First, you have to pick a theme from over hundreds of them. Then you will customize it the way you want. Finally, you can launch your website online. All of their web hosting plans come with a free domain name.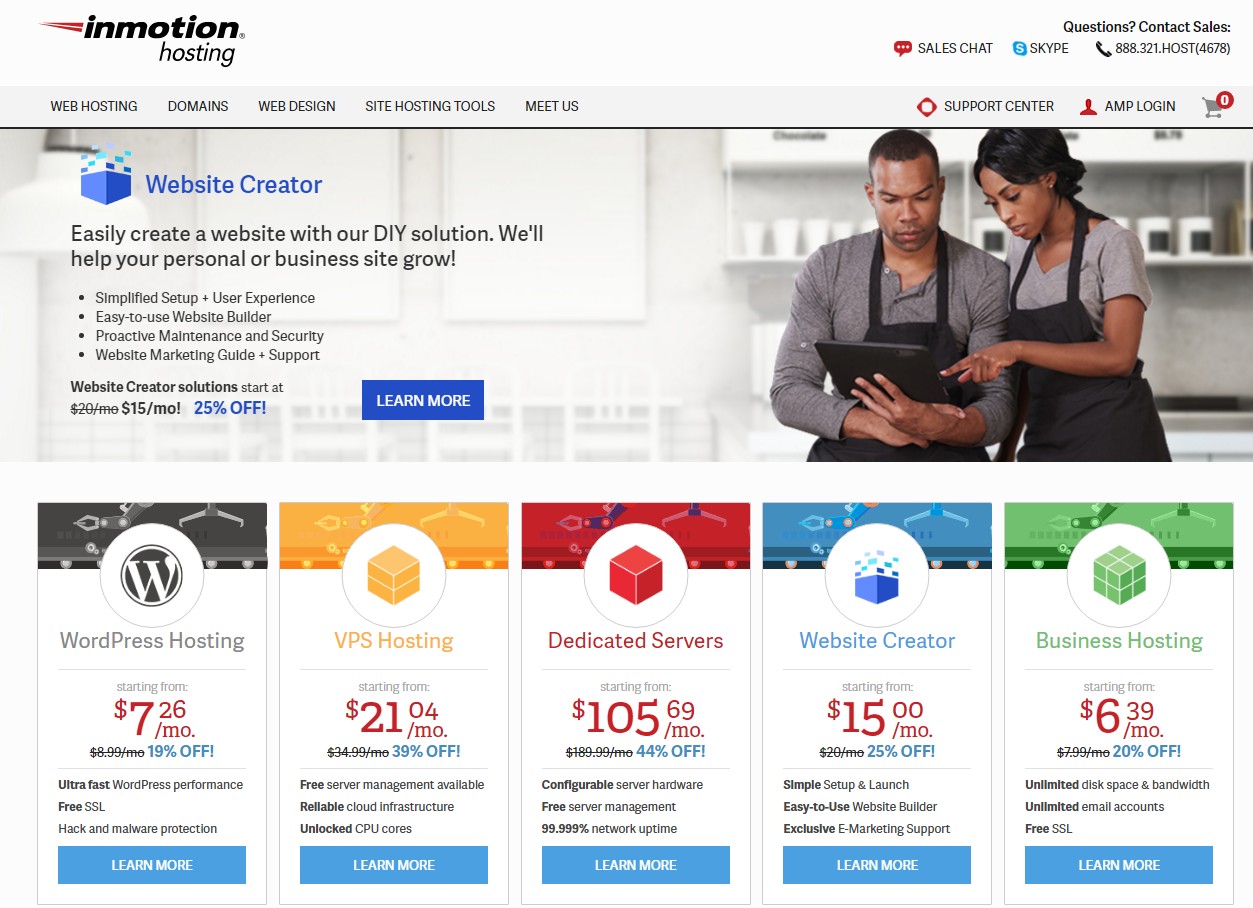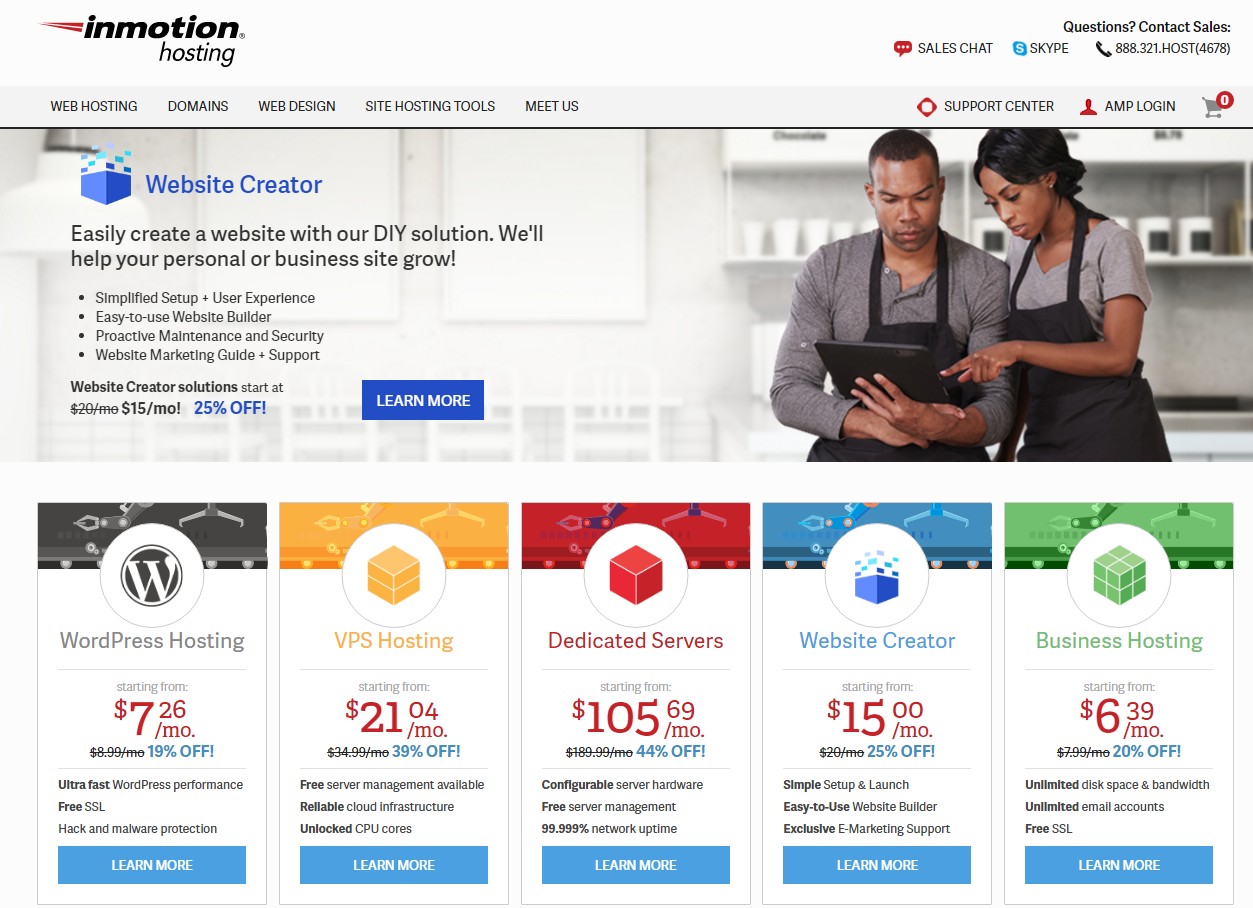 InMotion offers all the main eCommerce CMS or web apps for free. You can install them on your website with a few clicks. Became they also have partnered with Softacuoluous, which is a 1-click web app installer. And, you are getting it for free.
They also a Website Creator plan. If you buy that they will offer you a free website builder named BoldGrid. It is very popular among newbie website owners. Using this one, you can build your website by just dragging and dropping. They have industry-standard uptime rate and you can choose them for your eCommerce online store without any hesitation.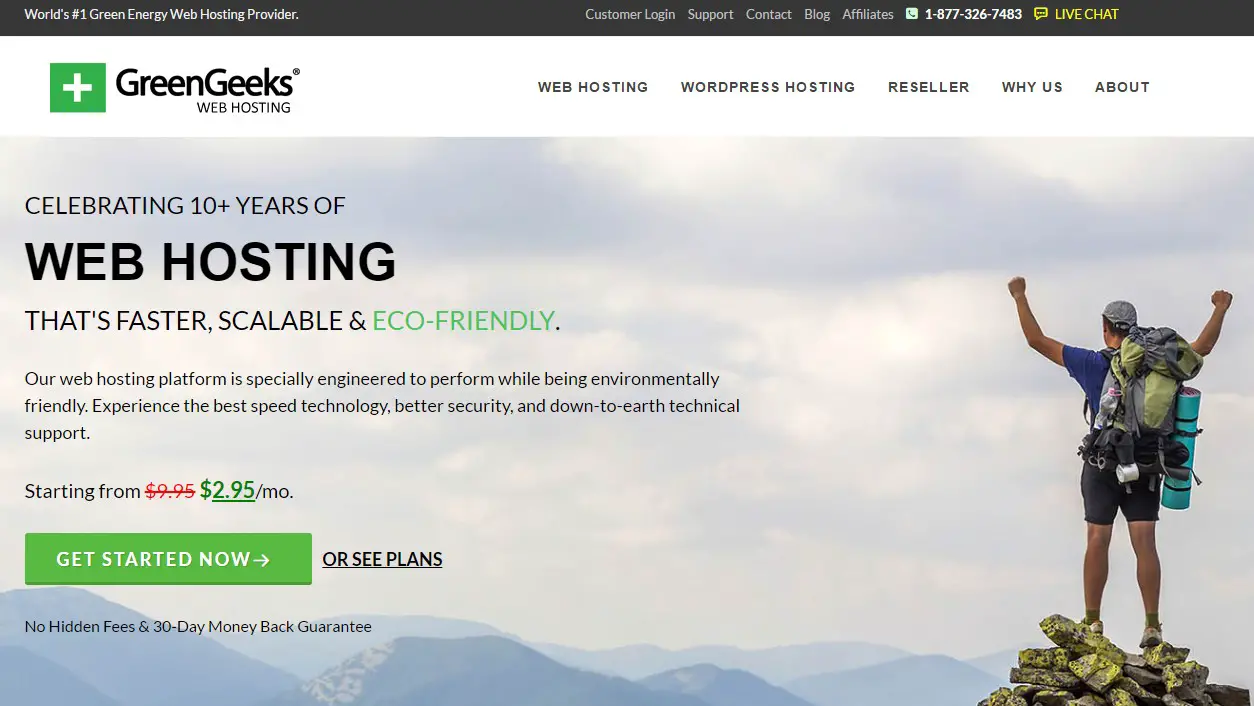 GreenGeeks has been an eco-friendly web host from the beginning. They try to be as environment-friendly as possible while operating their hosting business. This is indeed a great initiative. If you have an online store which focuses on the environment, then you can use them to host your website.
All of their packages are very affordable. Also, they have 5 data centers all over the world. And, all of those data centers are eco-friendly and are equipped with the latest technology. GreenGeek offer SSD hosting and a lot of free services/ for instance, you will get a free plugin named 'PowerCacher' which will help you to speed up your online store.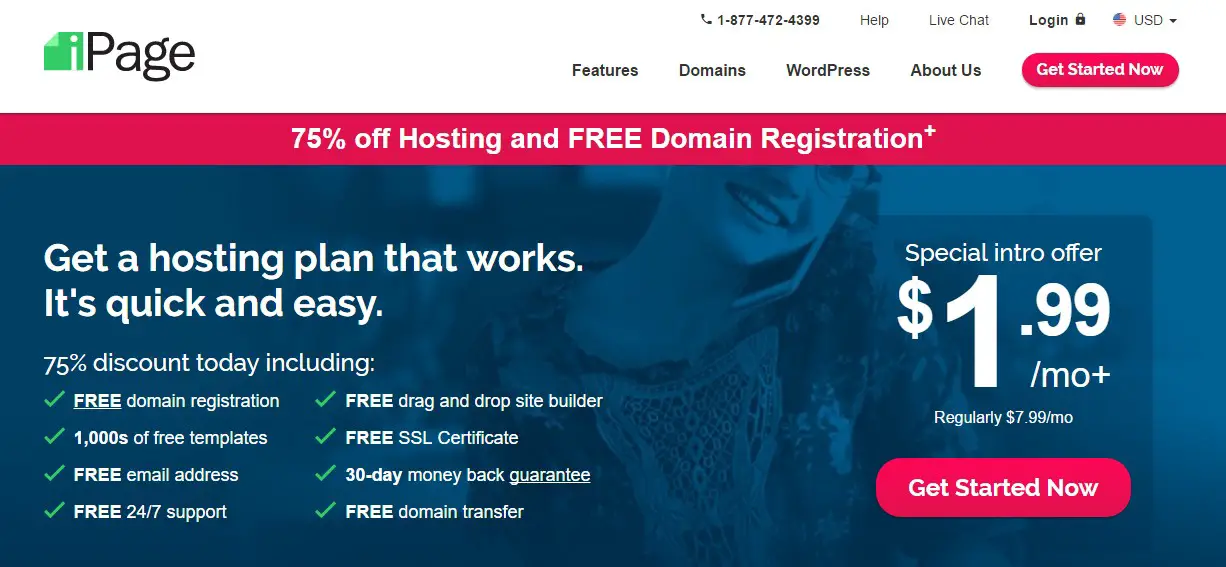 When it comes to inexpensive web hosting, iPage has a lot to offer. First off, you can get a hosting account with them for as low as $1.99 per month. But that is not all.  They also offer a free domain name with your web host account. Plus, you will get drag and drop website builder, 1000s of website templates, domain transfer and more.
To top all these, you are covered with a 30-day money-back guarantee from iPage. So, you can get a refund within the first month with them. They also offer some additional eCommerce functionality. So, iPage can be a great choice for online stores.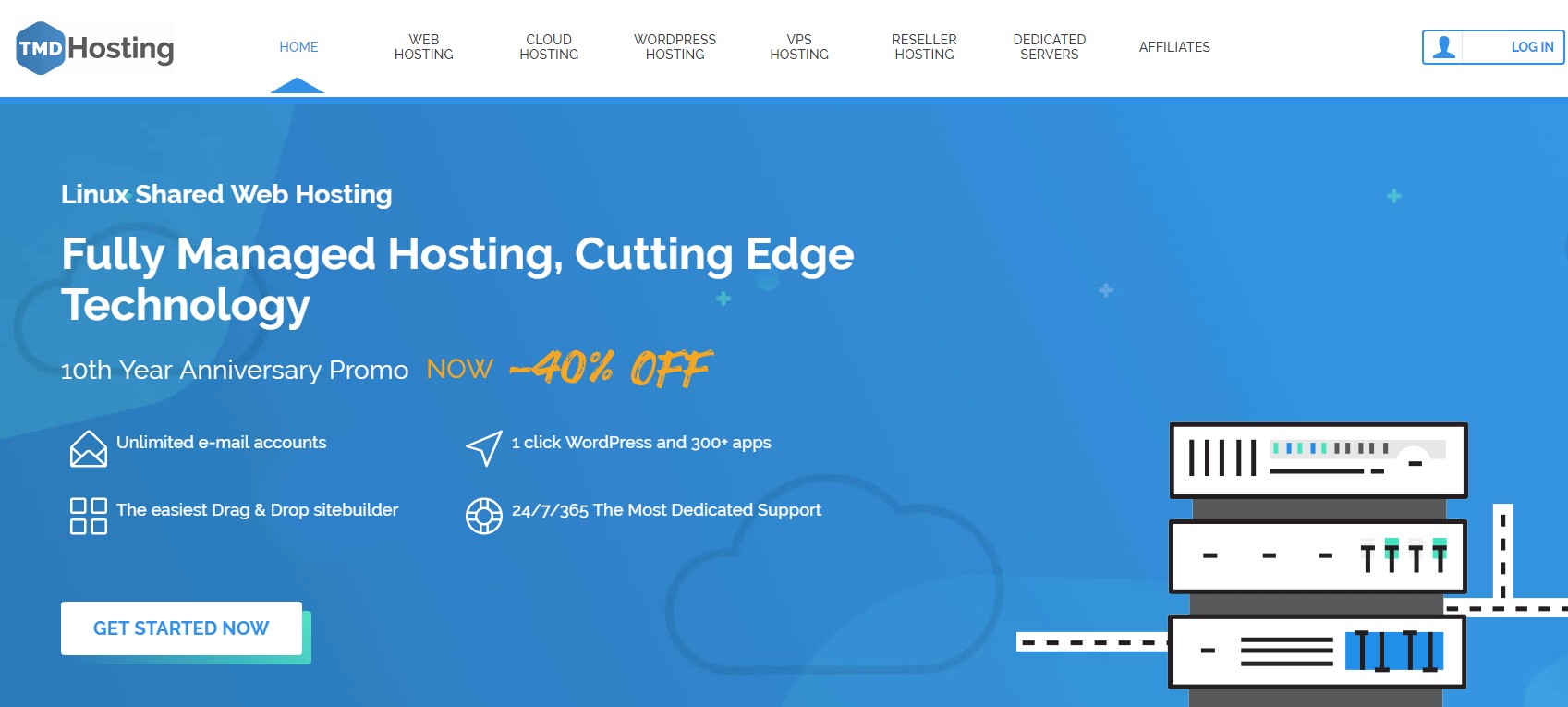 TMD hosting is compatible with over 1300 web applications like WordPress, Magento, Drupal, PrestaShop, Joomla and more. And, you can install them on your eCommerce online store with just a few clicks. If you are worried about your website's speed and security, you can stop that if you are going with TMDHosting.
They have 7 data centers and all of them are under completed protection. So, your website will be fast, and always up. As always, the 24/7 dedicated customer support of TMDHosting is always there for you. Their customer service team is known for friendly and professional service.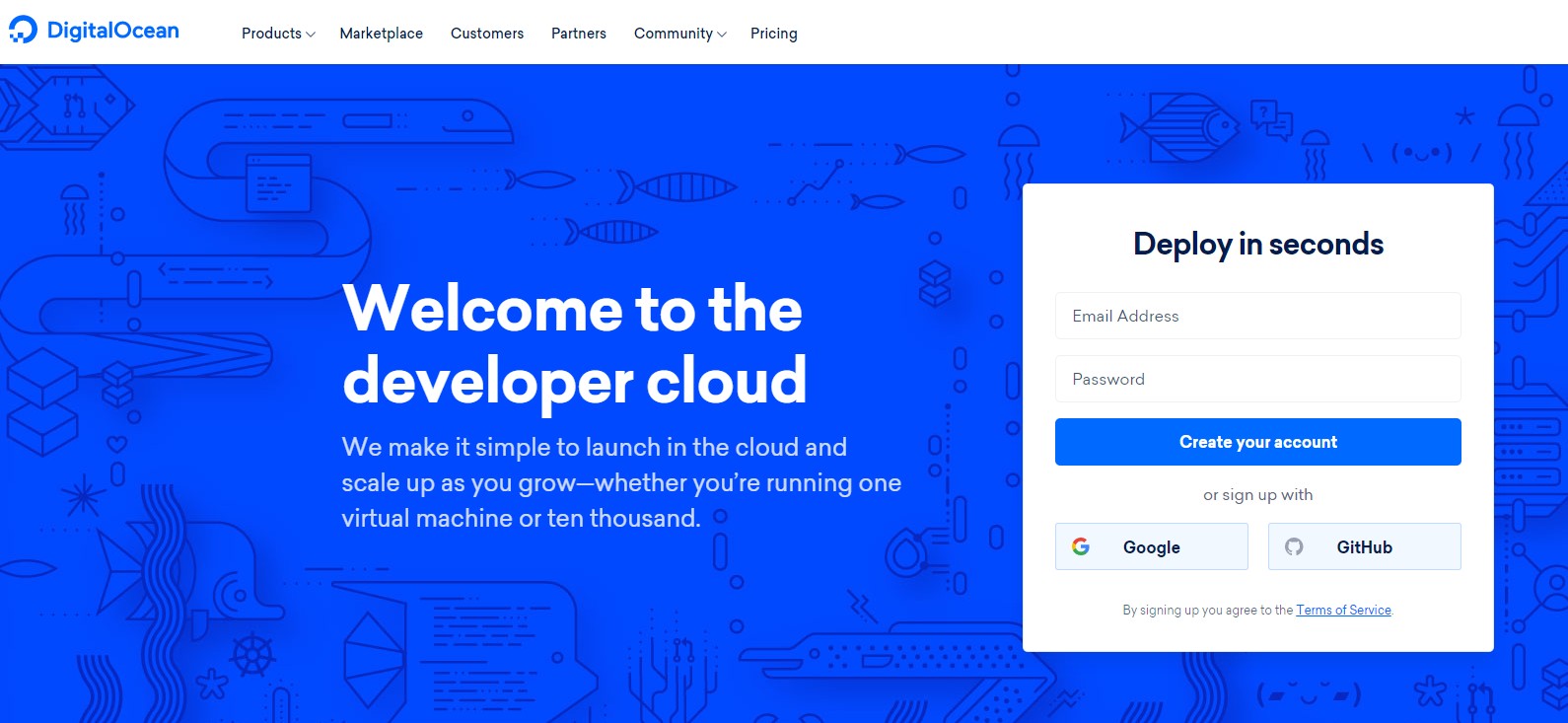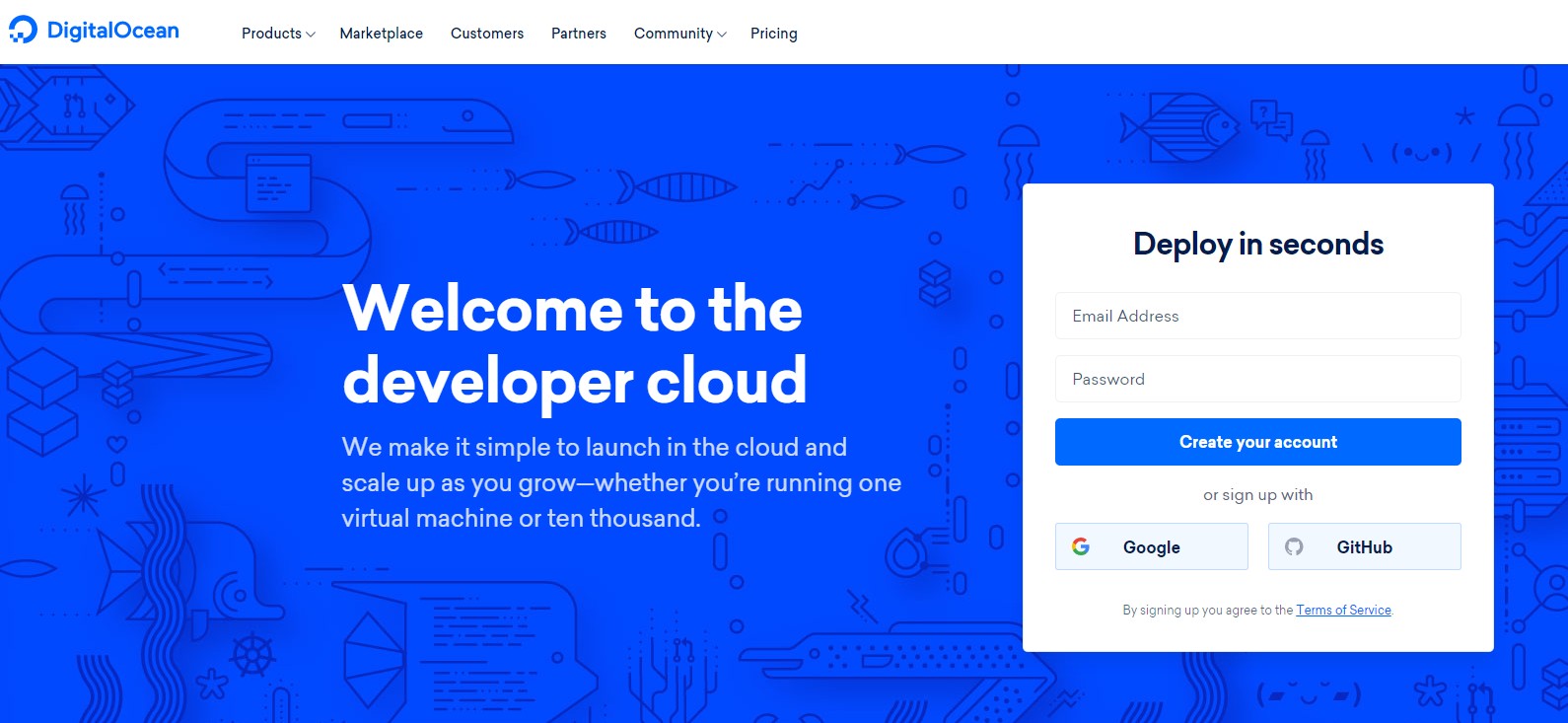 DigitalOcean is a premium cloud hosting provider. It focuses on serving developers all over the world. But, that doesn't mean that being an owner of an online store, you can't enjoy their world-class service. Their price of the plans are very reasonable and you can pay them on an hourly basis.
DigitalOcean can keep 99.99% uptime record as they have partnered with some big names in cloud hosting such as Amazon and Google. As a result, a lot of innovative businesses around the world trusts DigitalOcean which includes Splunk, WeWork, Slack, Docker and more. You can also rely on DigitalOcean for your eCommerce online store.

If Liquid Web is well-known for one thing then it would be their customer service. It is one of their main priorities to support its users as quickly as possible. They have a guarantee that they will reply to any queries by their customer within a minute. And, they do comply with that. Now, Liquid Web offers various types of plans for web hosting.
And, you are free to select any one of those. However, for online eCommerce sites, their WooCommerce plans would be a perfect fit. They offer 4 WooCommerce hosting plans. And, you can choose between 2 data centers while you are choosing the plans. All of their web hosting plans include free SSL certificates, easy to use page builder, free migration tools and more.
Our Last Words:
Nowadays, you don't need to be an expert on web hosting to launch your website. Yet, it is wise to research about various web hosts before you make your ultimate decision. To help you with that we have provided you with information about the 15 best web hosting for eCommerce online stores. We hope this post will help you to pick the best option for you to launch your new online store.
So, which one is your favorite hosting provider from this list? You can let us know in the comment box down below.