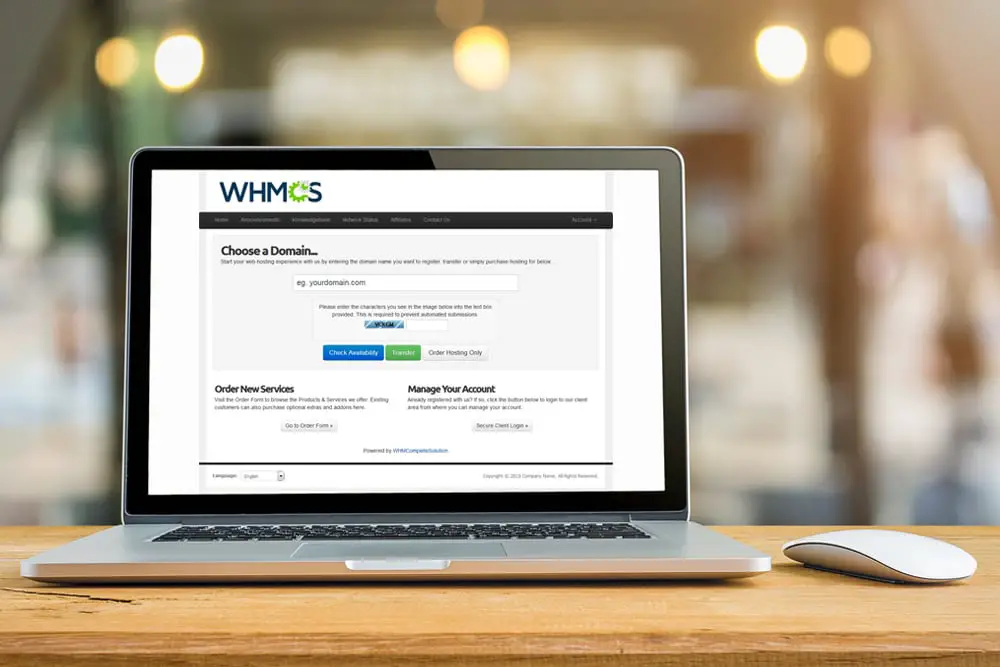 DISCLOSURE: This post may contain affiliate links, meaning when you click the links and make a purchase, we receive a commission.
The web hosting manager can be your best buddy if you're running a business providing web hosting services to the client as a solo web developer or part of a small team. Especially the WHMCompleteSolution service comes with fully integrated automation tools to take your web hosting skills to the next level.
It helps save time on both client and server ends. WHMCompleteSolution provides tools for automatic billing, security tools, modules and APIs, and other web hosting services in a single control panel.
However, some parts of WHMCS can be frustrating for clients, especially the notorious "Powered By WHMComplete Solution" branding link. This guide will explore how to remove that link from the footer.
What is "Powered By WHMCompleteSolution" In WHMCS Client Area?
The "Powered by WHMCompleteSolution" branding link appears on the Client side of the Web Hosting Manager. Depending on the plan you purchase, the branding link may be customizable. A list of the license plans WHMCS with its pricing and other features is given below. You can see that the WHMCS branding link is only included in the Starter plan.
| Plan | Monthly Price | Number of Clients | Features |
| --- | --- | --- | --- |
| Starter | $15.95 USD | 250 | Includes "WHMCS" branded link |
| Plus | $18.95 USD | 250 | Customizable / No Branding |
| Professional | $29.95 USD | 500 | Customizable / No Branding |
| Business | $44.95 USD | 1000 | Customizable / No Branding |
The Starter license can't be directly purchased from WHMCS after a 2021 update to their packages. However, you can obtain it through intermediary services at varying prices. The branding line "Powered by WHMComplete Solution" is linked on the Footer of the Web Hosting Manager client whenever you buy the
Can You Remove "Powered By WHMCompleteSolution" From WHMCS?
Naturally, if you want to remove the "Powered by WHMCompleteSolution", your inclination should be towards upgrading your plan and going for the service that has either a Plus, Professional, or Business plan. They come with white labeling that allows you to customize the tagline on the footer with your personal branding.
Say you want to remove the branding line without having to upgrade your monthly WHMCS package plan; you must be thinking if that is even possible. Well, the answer is both yes and no.
While there is no "built-in" method to do so in WHMCS, there are certainly some workarounds you implement to replace the "Powered by WHMComplete Solution" branding with white labeling.
Note: The methods for removing branding label in WHMCS require you to edit the client Footer template file, footer.tpl, with a specific PHP query. This method may get patched with future versions of WHMCS.
How to Remove "Powered by WHMCompleteSolution" From Whmcs Footer?
In order to remove the "Powered by WHMCompleteSolution" branding line, you need to edit the Footer template from your cPanel files manager. You can do so by following the steps described below:
Go to your cPanel and click on File Manager.
On the left side, where you see the files directory, click on the public_html folder
Click on the folder where you have installed WHMCS.
Browse to the template folder and open the template you're using.
Navigate to the footer.tpl template file.
Right-click on the footer.tpl file and click the Edit option.
The template file with PHP code will open up.
Paste the following PHP script on the first line of the file:
<script>if ($("p:contains('Powered by')").length) {$("p:contains('Powered by')").hide();}</script>
Press ctrl+s to save the template file and close it.
The branding logo should now be removed from the footer of the Client Area.
If the script doesn't work for your version of the WHMCS, try the following script in the footer.tpl file as an alternative. <script type="text/javascript">$("p:contains('Powered by')").remove();$('#page');</script>
Now your Client will be free of the "Powered by WHMCompleteSolution" branding line, and you can add a personalized brand name or logo in either the header or footer of your client.
Is It Worth Upgrading Your WHMCS Plan To Remove "Powered By WHMCompleteSolution"?
As we described earlier, this method of removing the branding line is only a workaround and may be rendered useless in future WHMCS versions. Therefore, the best method of rebranding the WHMCS footer is by upgrading to a professional monthly plan. However, is the extra investment of money worth the upgrade?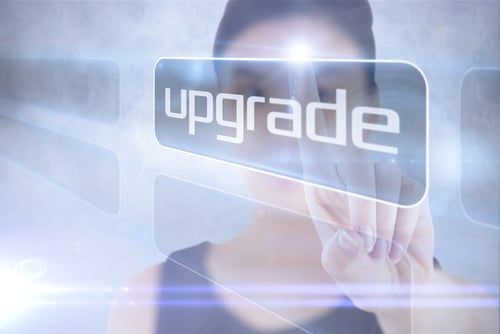 Well, the answer may highly depend on your usage of the WHMCS services. With the upgraded versions, you not only get white labeling abilities on your Client websites, but you also get several other features you could benefit from.
Some of the add-on features include accessible tech support through email or live chat, the ability to host your own servers, priority support from WHMCS, and much more. Therefore, if your websites need heavy traffic and demand constant support from WHMCS, you should look into an upgraded package.
Conclusion
While WMHCS isn't the only web hosting service in the market, its reliability and easy-of-use make it the most viable one. However, the "Powered by MHWCompleteSolution" line on the website footer can really hurt your personal brand. Hence, we hope you're able to get rid of this tagline using this guide.