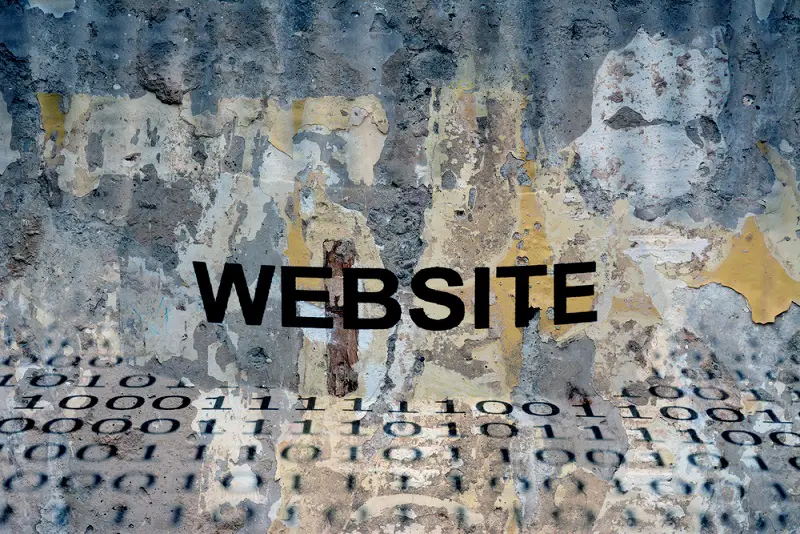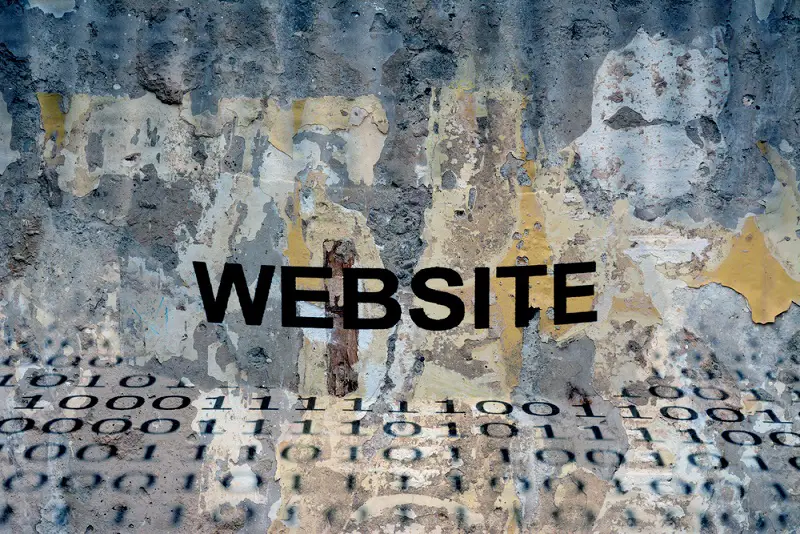 DISCLOSURE: This post may contain affiliate links, meaning when you click the links and make a purchase, we receive a commission.
Do you have a website of your own? If not then you might opt for one. In this age of technological advancements, a website can help you in many ways. It can grow your business. You can reach out to more of your fans if you are a creative person with the help of a website. If you want to open an online shop, you can do that as well. Other than that, you can also launch a personal blog. Whatever the case for you, the main point is that you will need a website of your own.
It is very easy to open a website, actually. For a website, you will need a domain name and a hosting space. To make the whole process easier, we have compiled a list of the 15 best web hosting platforms for personal websites. So, if you are looking for information like this, then you can learn more from our post.
Best Web Hosting for Personal Websites
Let's not spend more time here and get to the good part…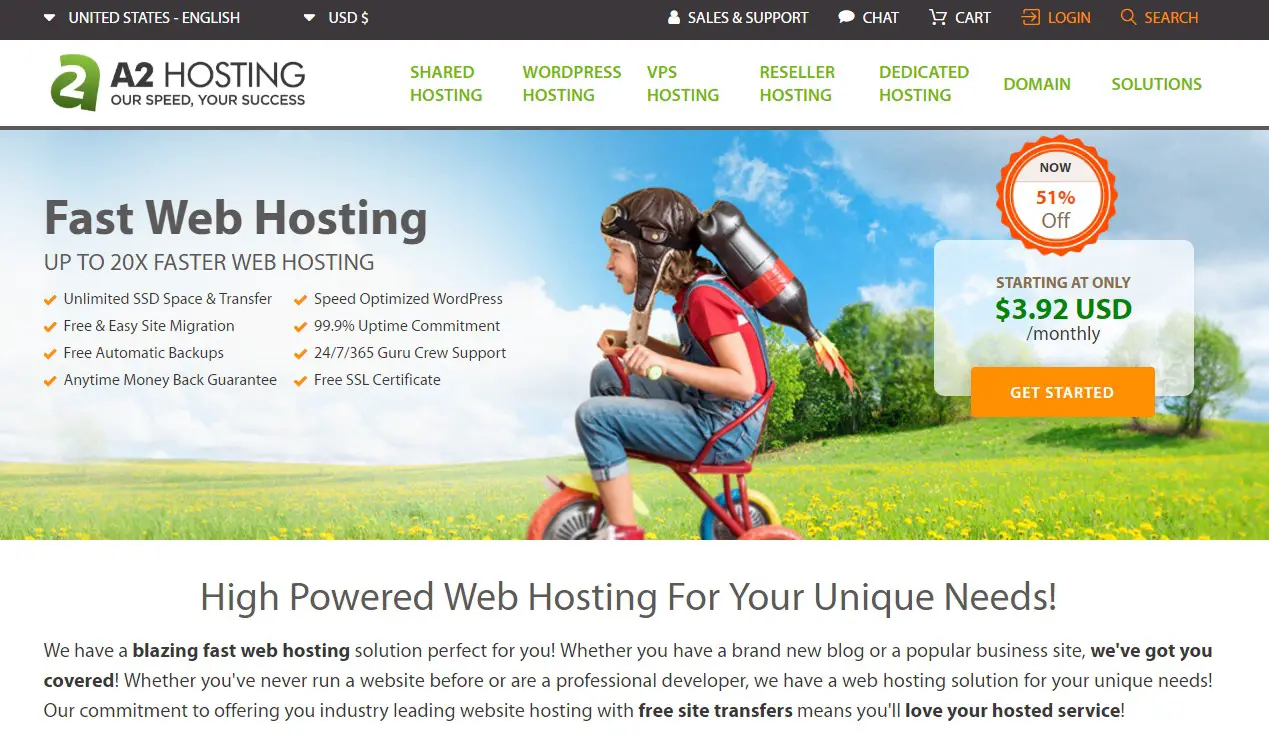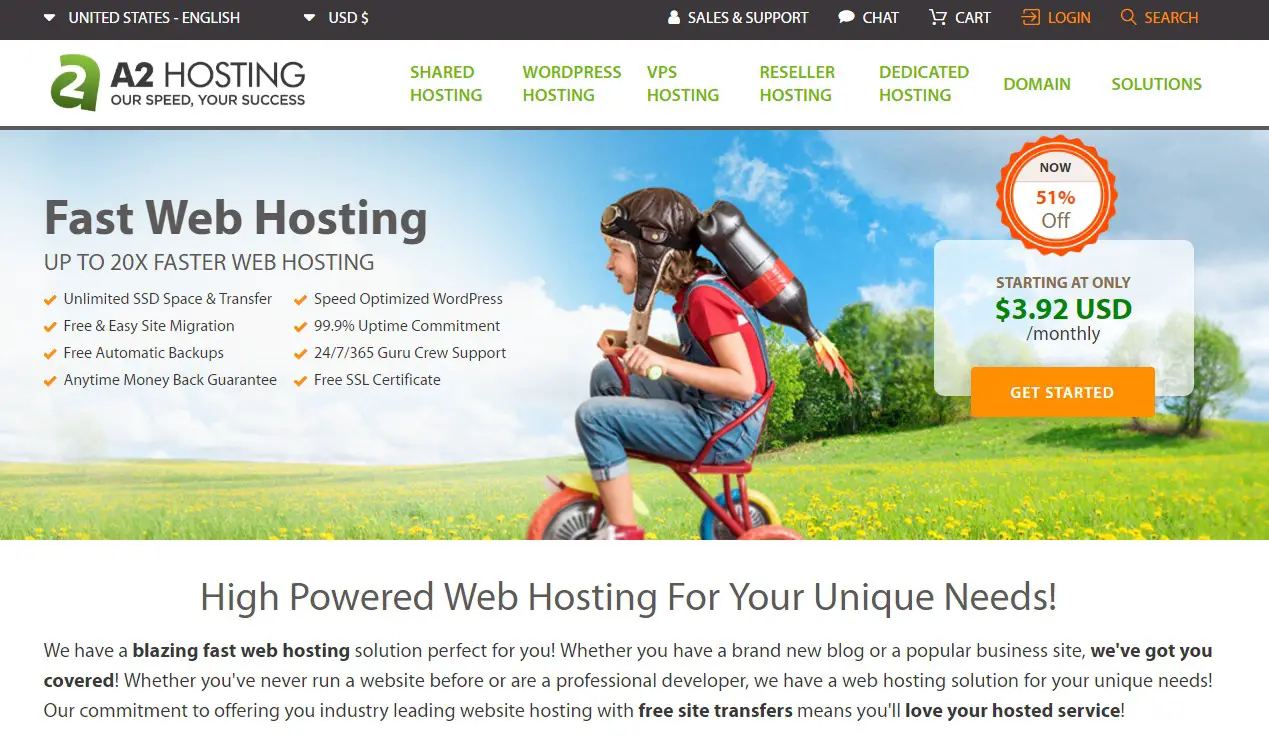 A2 Hosting is another popular web hosting provider in the world. And, their popularity is increasing over time. The best thing about A2 Hosting is their versatile web hosting plans. First of all, you will get to choose between Linux and Windows OS based hosting plans. Then you will find over 20 web hosting plans based upon the OS you choose.
A2 Hosting has a reputation for providing fast customer support. They are also available 24/7 every day of the year. The prices of their hosting plans are very reasonable. So, you won't have to spend a lot to launch your website. A2 Hosting also provides a lot of premium features for free. So, you can go with A2 Hosting as well without any problems.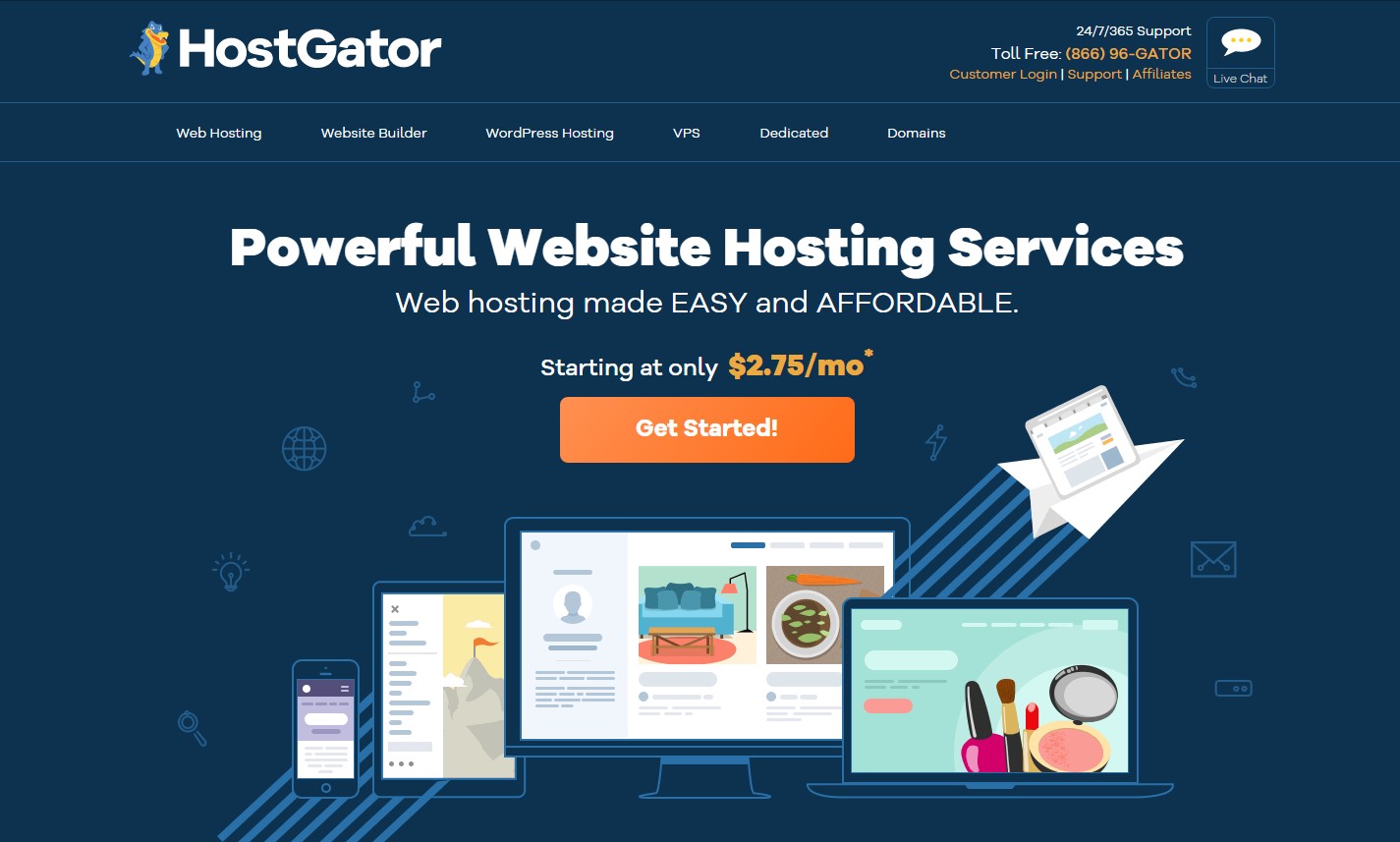 HostGator would always be at the top when it comes to popular web hosting services. They are in this business for a long time. Till this day, they are doing what they always do — serving their customers and taking care of their websites.
If you are looking for a web hosting service which comes with cheap web hosting plans, then you will like HostGator. Added to that, the performance and uptime of HostGator are also remarkable. You can check them out without any risk as they have a 45-day money-back guarantee.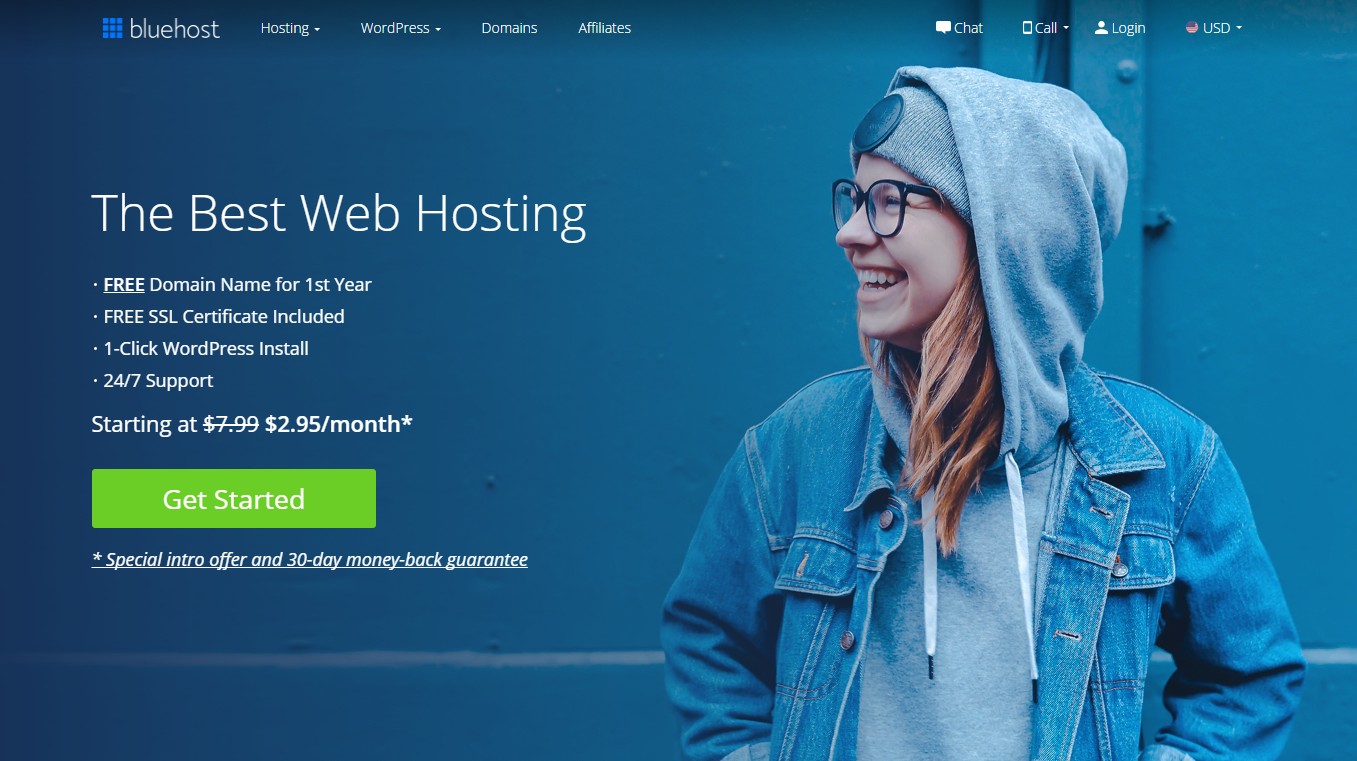 Bluehost is owned by EIG (Endurance International Group). But they have started as a privately owned local web hosting company. Later, due to their quality service, they have become so popular that EIG has bought Bluehost. At this moment, they are one of the most used web hosting services in the world.
They are offering some very appealing features and offers with each new hosting account. For instance, you will be able to the registrar a new domain name for free of cost for the 1st year. You will also get free SSL certificates, SSD hosting, many web hosting tools and more. Plus, they are an official partner of WordPress.Org. So, if you want to host a WordPress website for you, you can go with Bluehost.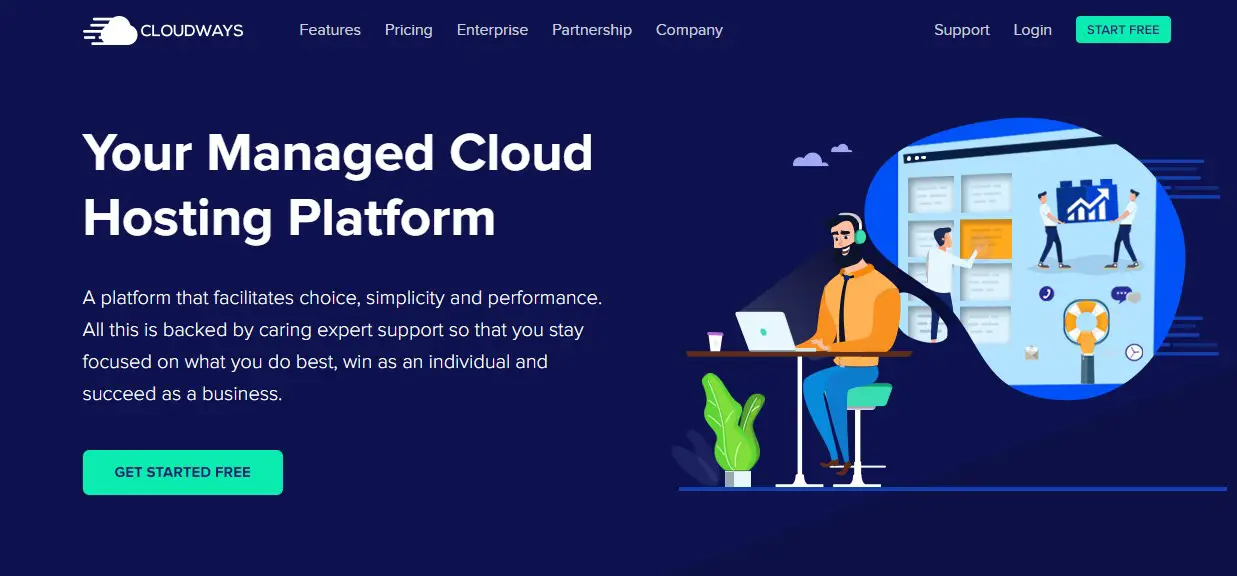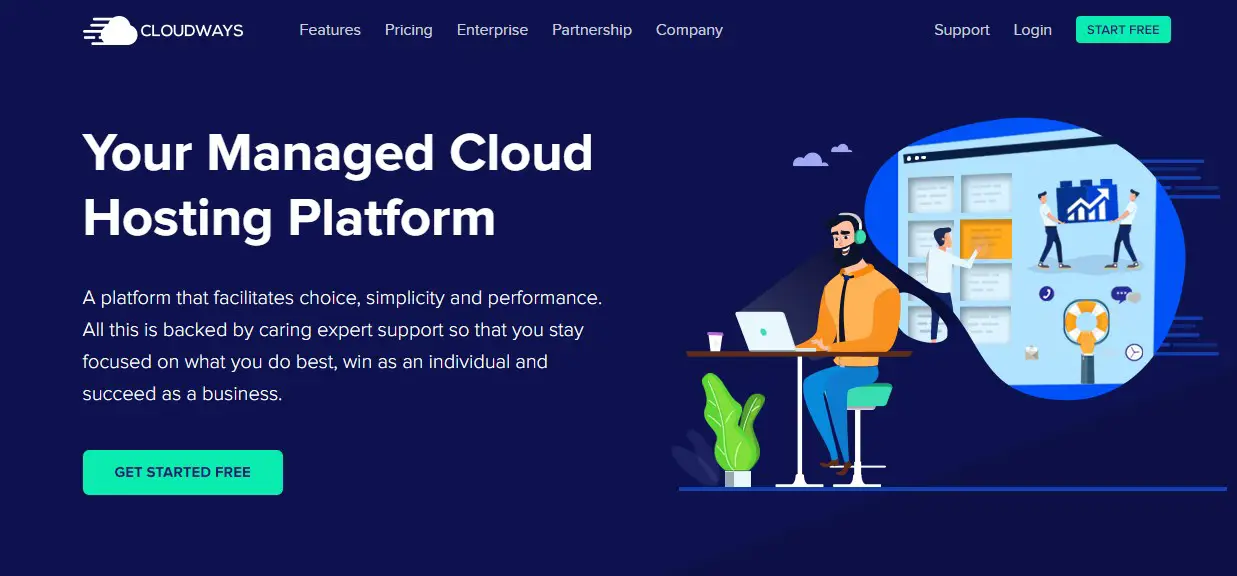 Sometimes, shared hosting doesn't quite cut it. If that is the case for you, then you can try cloud hosting. Because cloud hosting is far better than shared hosting. Also, it doesn't cost much to use cloud hosting nowadays. If you want a great quality cloud hosting service then Cloudways would be a great option for you.
They only provide cloud hosting solutions. That indicates that they know very well about this type of web hosting. They also have partnerships with the bigger tech companies for sharing their data centers. That is why Cloudways has access to a lot of data centers all over the world. From the customer support to the performance, uptime and latency of their servers are incomparable.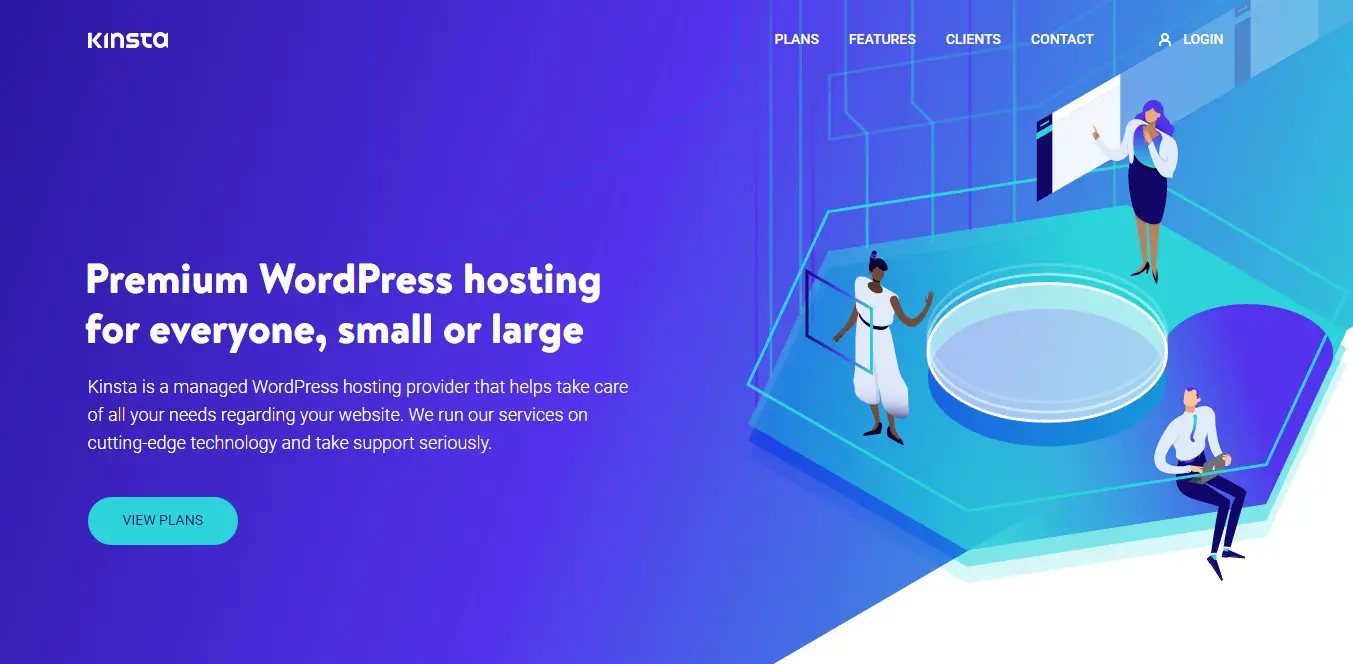 Kinsta is not any typical web hosting service. Why? Actually, they are different in many aspects compared to other generic web hosting services. But the main difference is that they only offer WordPress web hosting plans. And, all of their web hosting plans are of premium quality with very rare premium features. So, if you have a personal WordPress website, you can use Kinsta.
A lot of popular WordPress website owners in the world use Kinsta to host their websites. Kinsta has a big team of experts on web hosting and WordPress hosting. And they are available 24/7 through live chat, email, and direct call etc. So, even if you are a beginner, they have got your back.
If you own or thinking about launching a new WordPress website, then you can try WP Engine. They are also unique like Kinsta. WP Engine only offers WordPress hosting packages. They are a partner of Amazon Web Services. That is why they can offer high-performance webservers which are perfectly optimized for WordPress. You will also be provided with many WordPress plugins and tools for free which will come in handy at times.
They have physical data centers all over the world. Plus, as they have a partnership with Amazon, they also use their CDN services to provide all the customers with a fast and smoother website. All of the web hosting plans from WP Engine come with various premium service and features. For example, you will get free 36 StudioPress WordPress themes. These themes are actually very costly. But, you are getting them for free with your subscription. WP Engine also has taken steps to prevent any type of hacking attempts on their servers. So, you will be safe with WP Engine.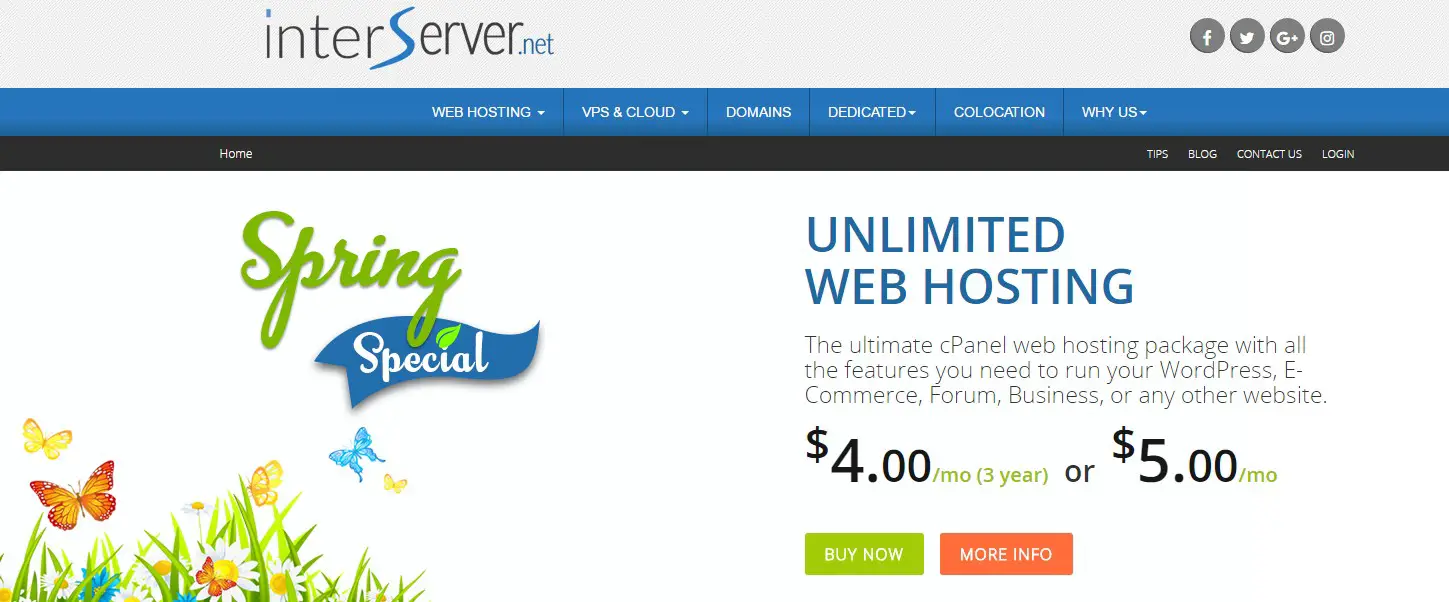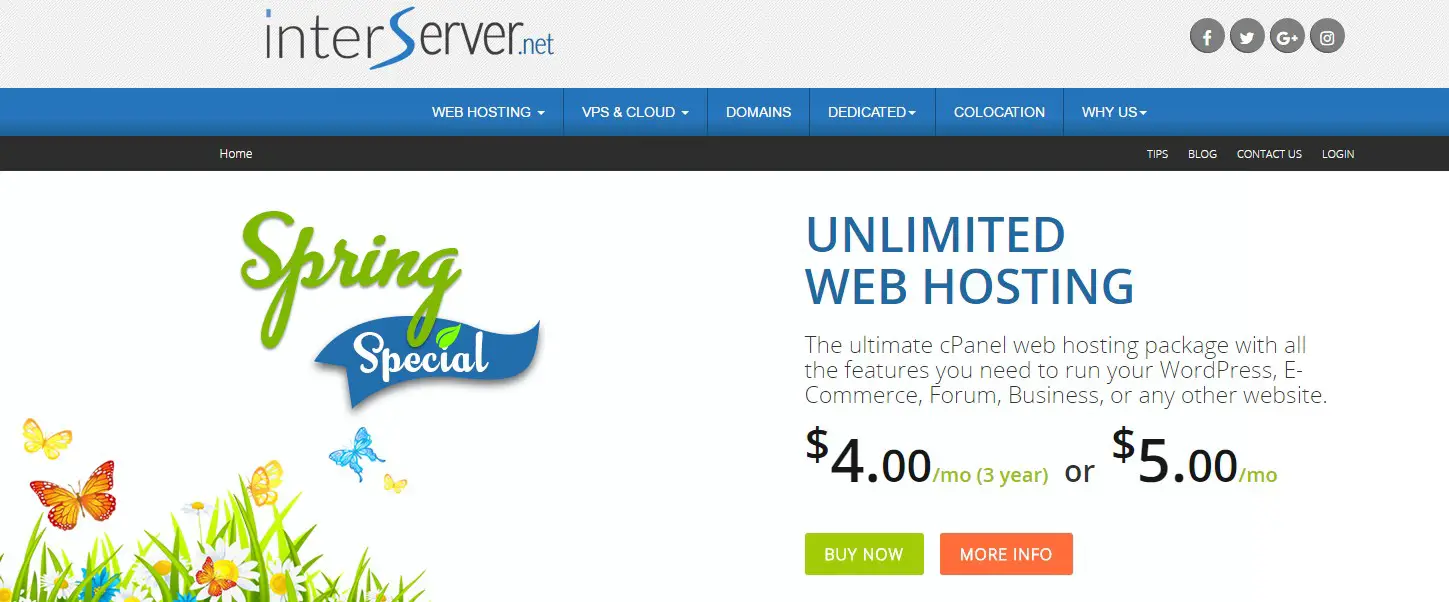 InterServer is another good option for personal websites. They support over 450 web applications including WordPress, Drupal, PrestaShop, Joomla, Magento and more. So, it doesn't matter which script you want to install on your site, you can do that with just a few clicks. They have various types of web hosting plans such as shared, VPS & Cloud, Dedicated and more.
They also offer free SSD storage, free SSL certificates, free website migration, and free unlimited email accounts. Your websites will be protected with InterShield Protection technology all the time. And their professional customer support staffs will be at your disposal whenever you need them. Last of all, if you don't like their service, you are secured by their 30 days money-back guarantee policy.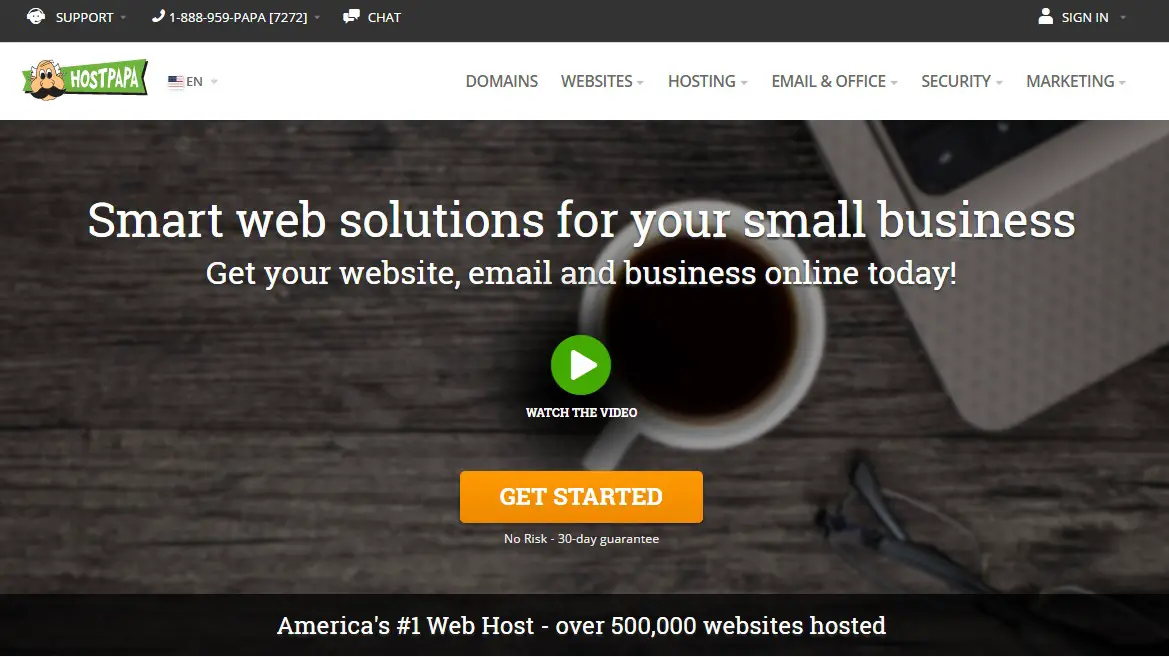 HostPapa was founded in 2006. They are a private company from Canada. And, you will find all types of web hosting solutions from them. You can also buy domain names from them. At this moment, HostPapa is hosting about 500,000 websites all over the world. That means you can rely on them as well.
Also, they have been voted as the number 1 web host in America several times.  The best thing about HostPapa is their pricing. They have some attractive web hosting plans which are of a very reasonable price. So, if you want a cheap yet reliable web hosting service then HostPapa can be a great choice.
9. SiteGround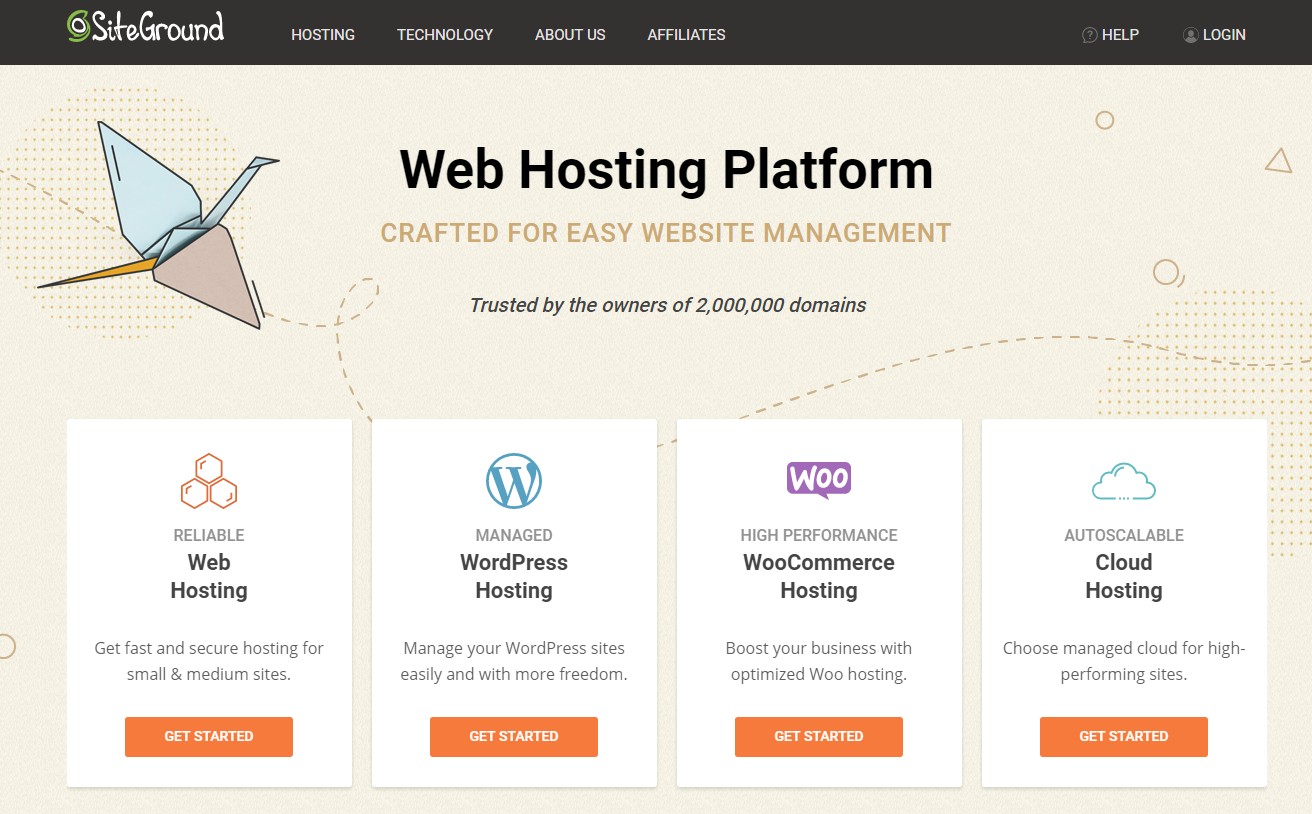 For personal websites, it is better to go with a web hosting company which has affordable hosting plans as well as great quality service. And, SiteGround has both of these traits. They have all types of popular web hosting plans. And, the price of those plans is very much affordable.
But on the other side, SiteGround offers premium service to their customers. And, we can attest to this.
They also offer a lot of free features with each new hosting account. For instance, you will get SSD hosting, SSL certificates, CDN service, website migration, and more services like these for free. SiteGround is also very prompt with their customer support policy. They are available 24/7 and you will always get a fast response from them. So, we can say that SiteGround can be the ultimate choice for personal websites.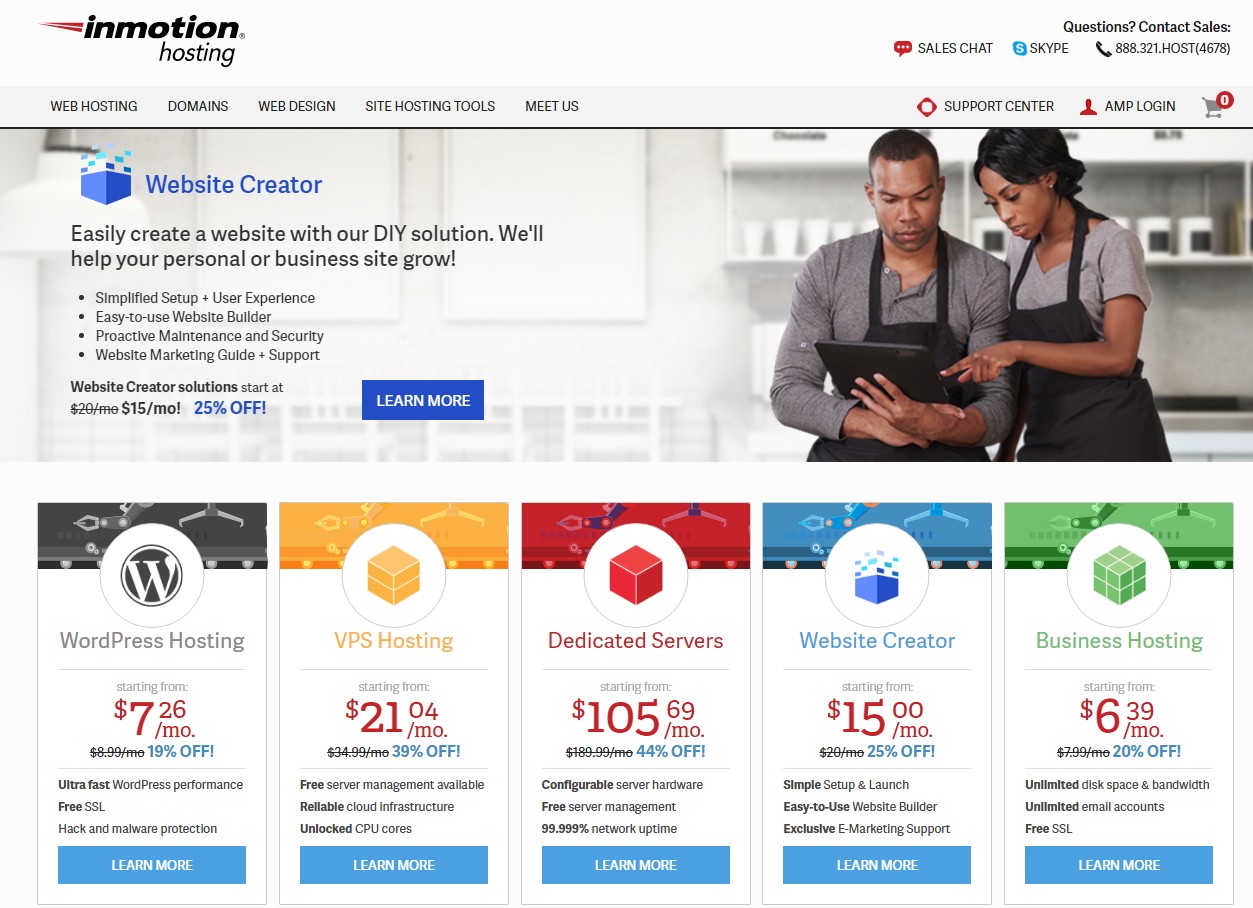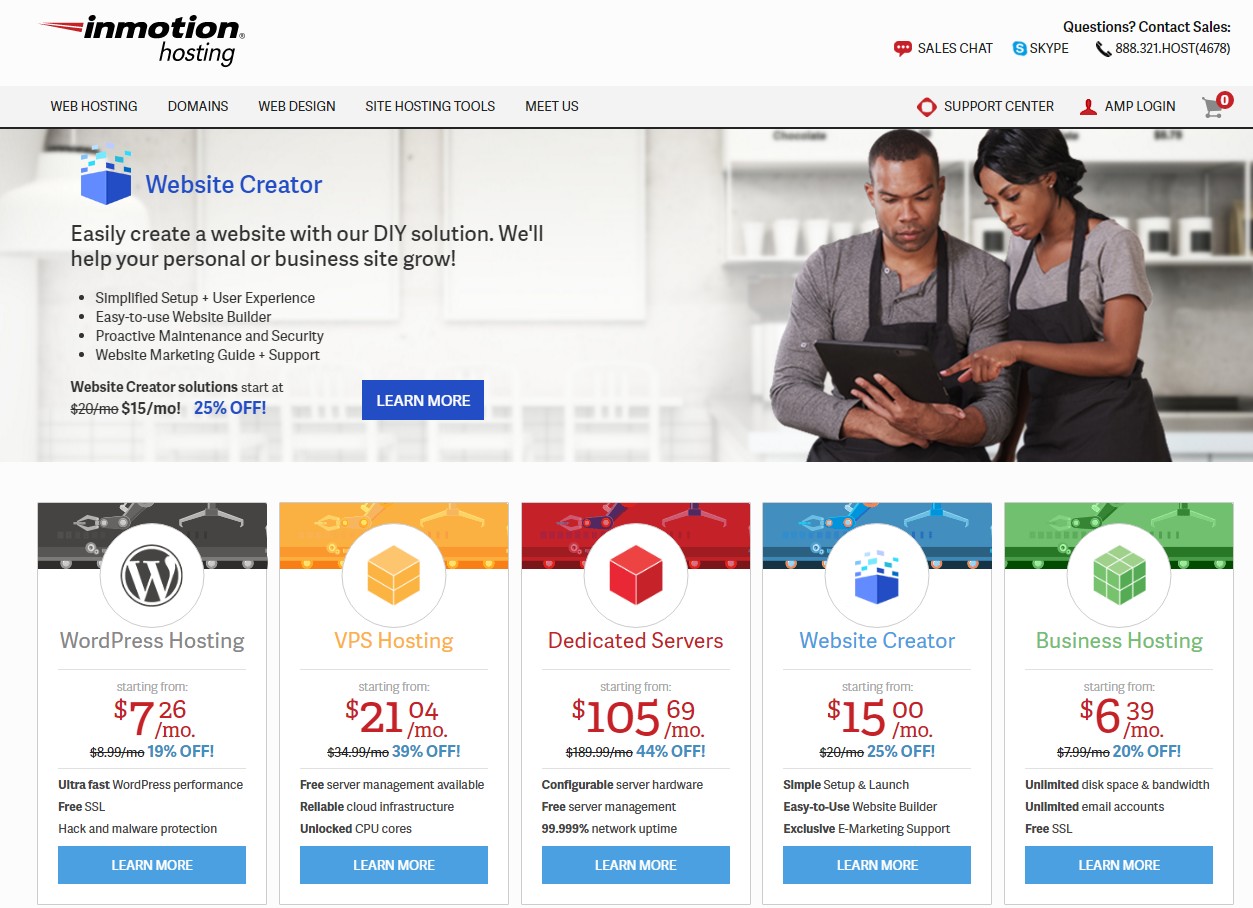 If you are new to web hosting and don't know how to build a website from scratch, InMotion Hosting can be a good option for you. Because with most of the major types of web hosting plans, they also offer a unique hosting plan named 'Website Creator'. If you take this plan, then they will help you to launch your website from beginning to end.
Also, you will get a free website builder. With that, you can build your websites the way you want. They also provide 24/7 customer support. But a unique thing about them is that they also offer customer support via Skype. We loved this feature.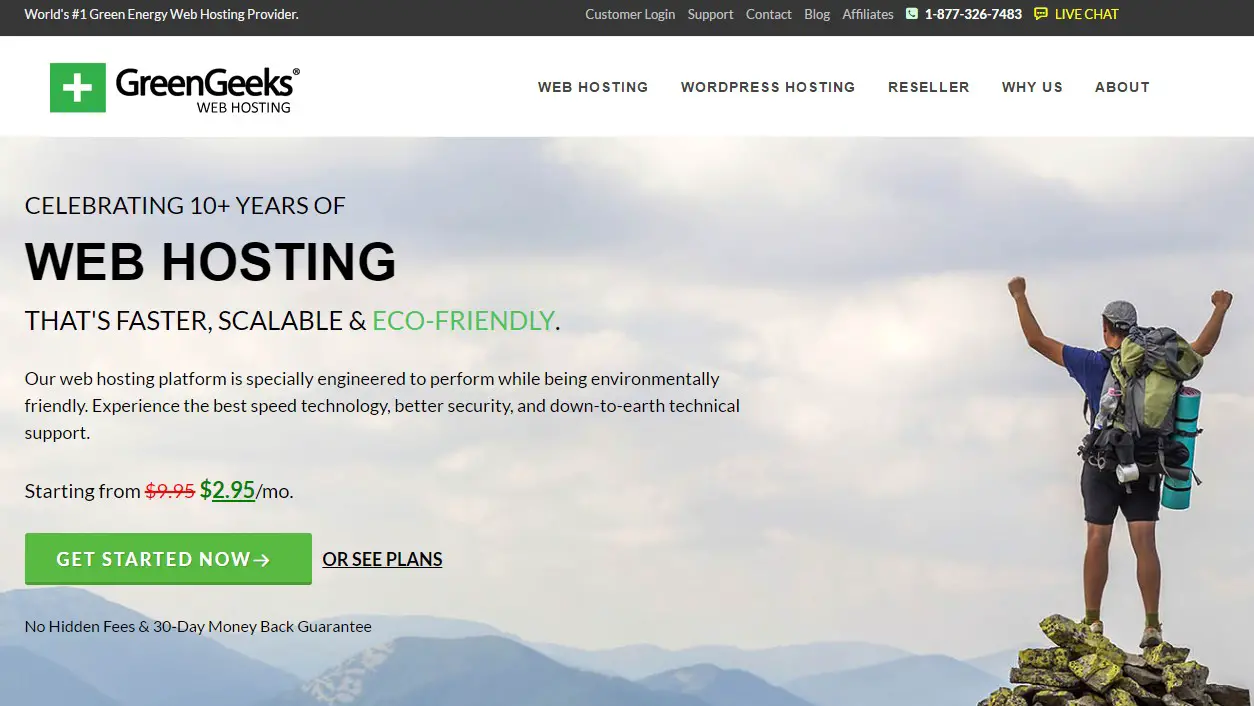 Typically, GreenGeeks is like all other web hosting companies. But they have a distinct feature as well. And that is they are an environment-friendly web hosting service. The entire infrastructure of GreenGeeks is eco-friendly. Despite that, they have some of the cheapest yet featureful web hosting packages.
Primarily, they offer 3 types of web hosting plans such as Shared, Reseller, and WordPress web hosting. Plus, all of these hosting packages are covered with a 30-day money-back guarantee. You will also get a free drag & drop website builder, free SSD, free site transfer and more. And, GreenGeeks will offset your usage in the form of renewable energy credits by 300% to help the environment.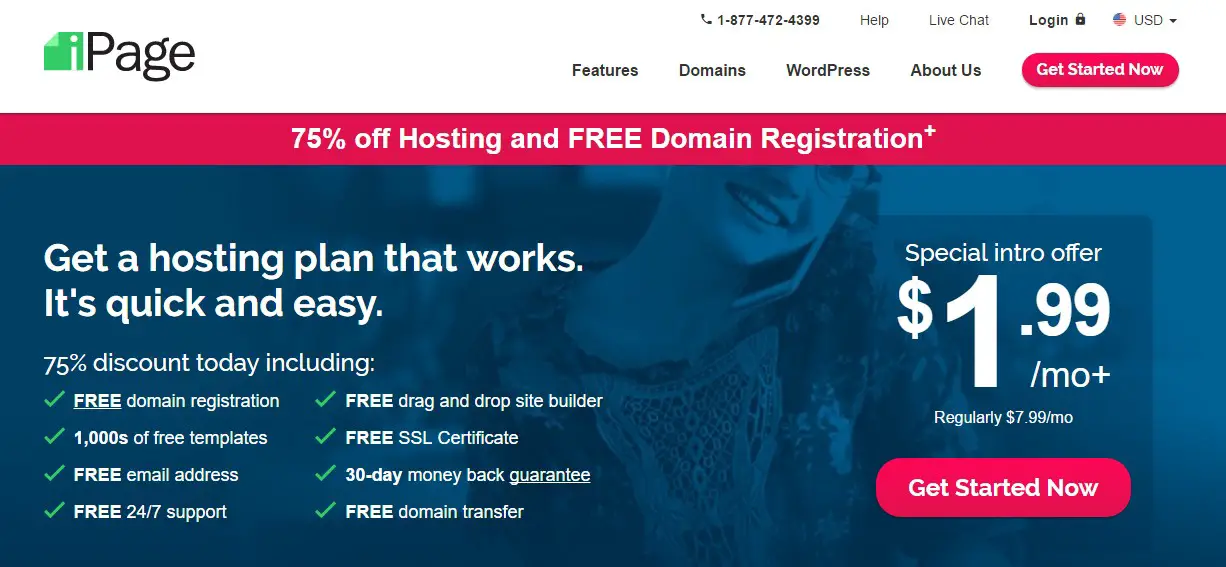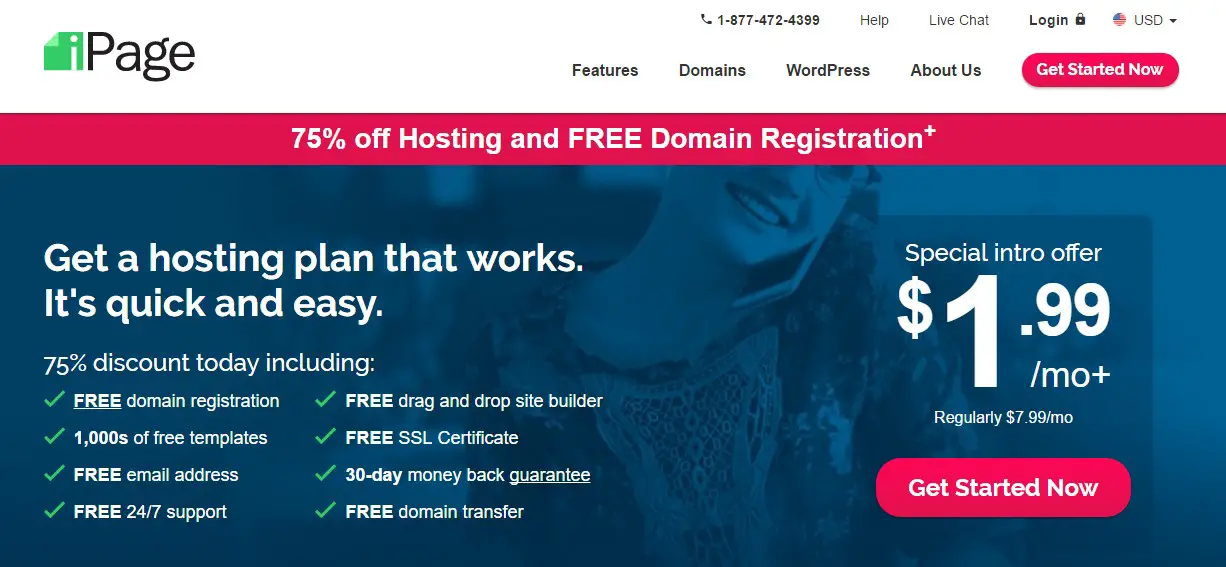 iPage is famous for their cheap web hosting plans. If you have a personal website, you might want to take a look at the packages of iPage. If your site is small and there is not much traffics then you can go with iPage. They were actually founded in 1998. So, they are in the web hosting industry for about 20+ years.
They offer shared, dedicated, VPS, and WordPress web hosting packages. They have 2 data centers which are automatically monitored by their world-class technology. So, the uptime is good and the security is also up to the mark. Over 1 million websites from all over the world are hosted with iPage. So, you can also trust them and start to use iPage.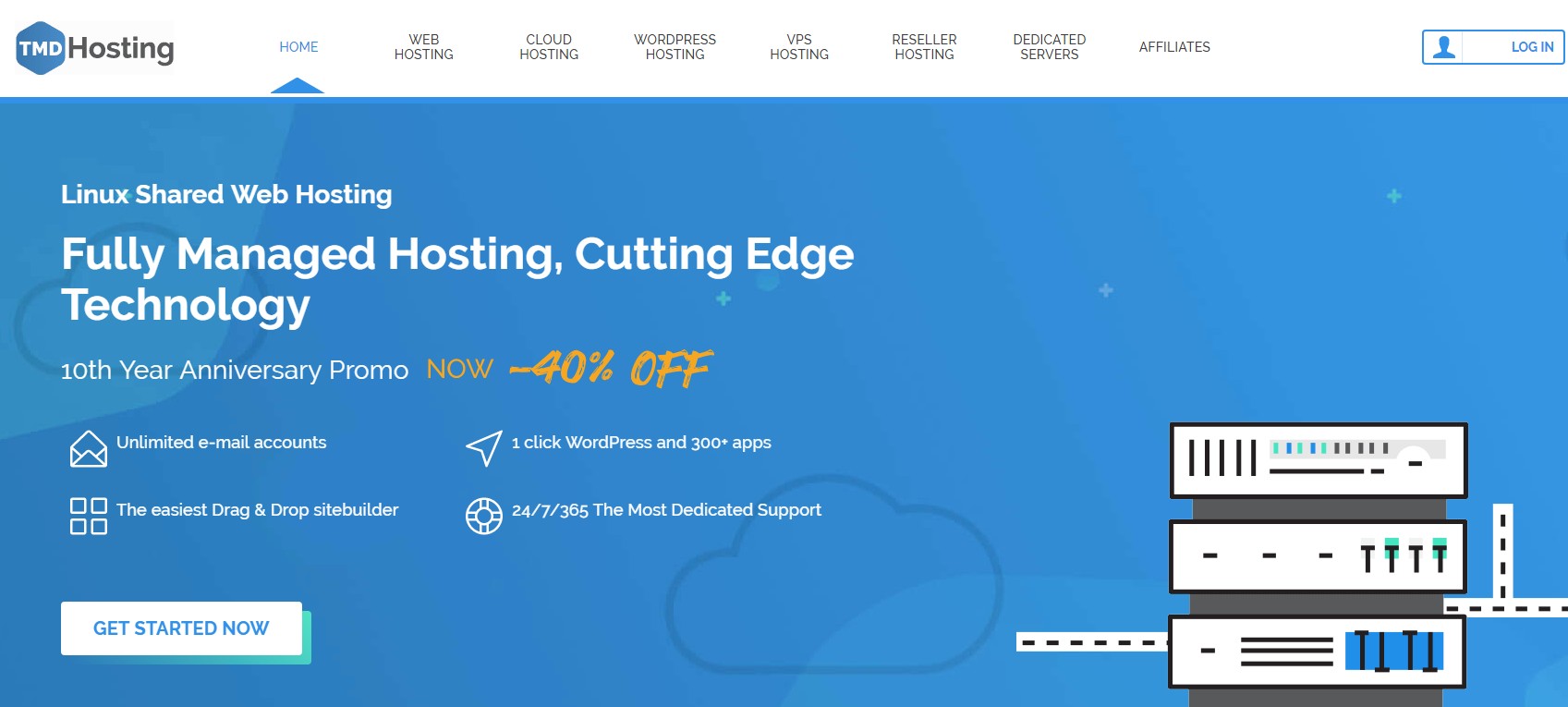 TMDHosting has been in the web hosting industry for over 10 years. At this point, they have accumulated the manpower and the experience to run a web hosting company the best way. You will find most of the popular web hosting packages from TMDHosting which includes cloud, VPS, shared, and dedicated hosting and more.
But TMDHosting is famous for their occasional promotions. They offer a high discount on all of their web hosting packages from time to time. For example, at the time of writing this post, we noticed that they are offering a 50% discount on their VPS and dedicated hosting packs. Similarly, they are offering 40% on shared hosting, and a 34% discount on their cloud hosting packages. If you want to get a web hosting account for a highly discounted price for your website, TMDHosting is there for you.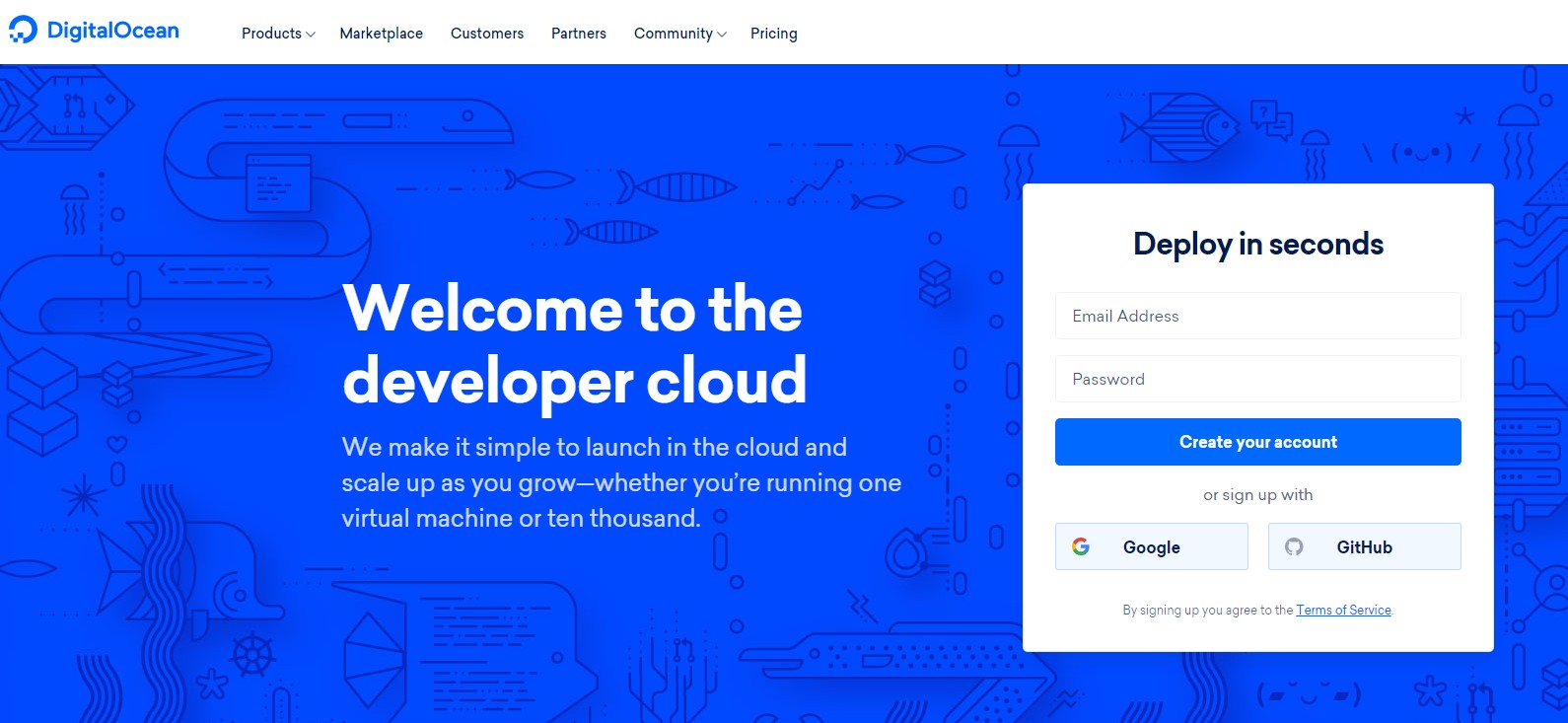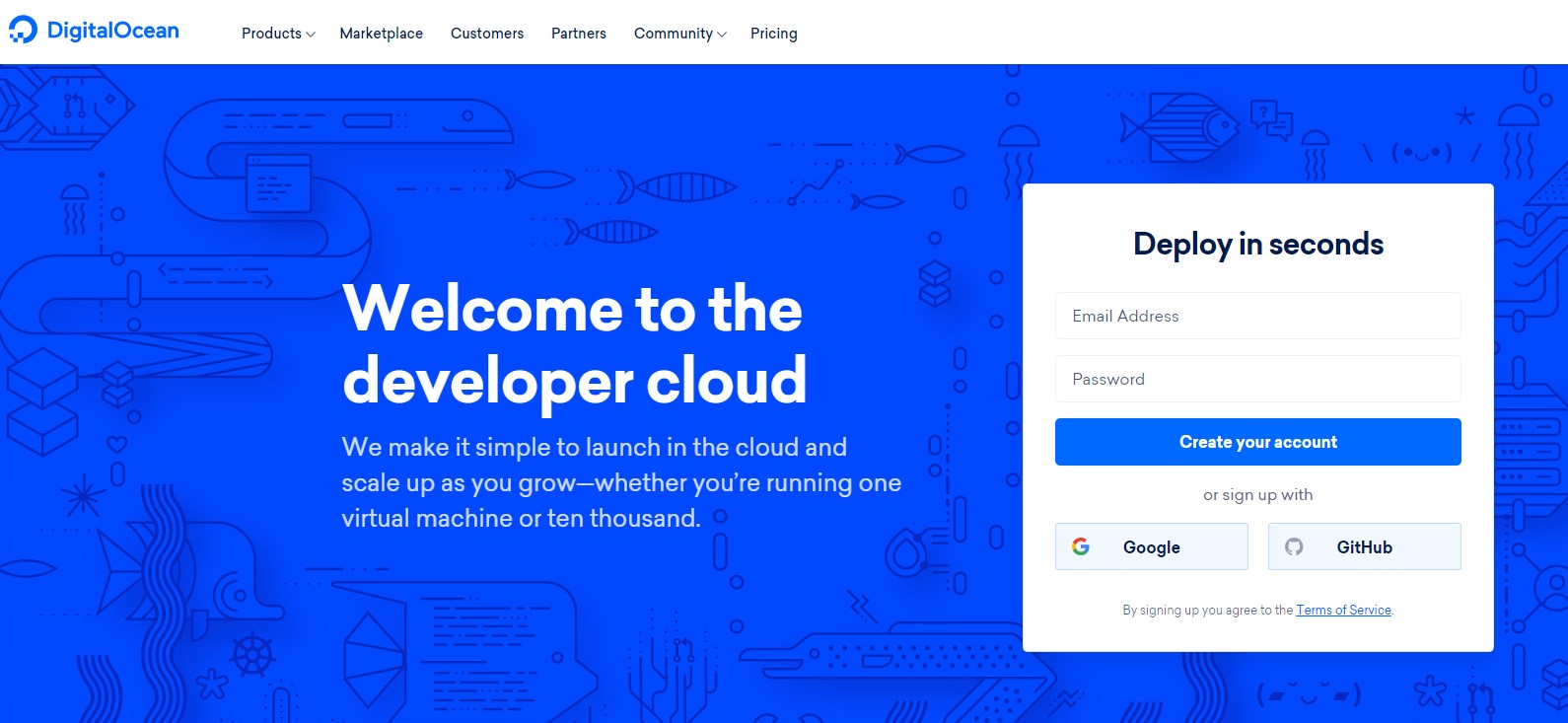 It is always better to go with cloud hosting than shared hosting if you have frequent spikes in traffics on your website. Because most of the cloud hosting packages are scalable on the go. For cloud hosting, DigitalOcean can be a great choice. They are known for their professional service, fast webservers, free premium features, fast customer support all over the world.
The prices of their plans are also affordable. Interestingly, you will be able to pay hourly for your web hosting. That way, you can save a lot of money while your website is out of service. Additionally, DigitalOcean is also fast in deploying new hosting space. Whereas some other hosting companies take hours to days to deploy cloud hosting accounts.


Liquid Web might not be very famous all over the world. But they are actually one of the oldest and best when it comes to web hosting services. Liquid Web was founded back in 1997. They are an industry leader in terms of managed web hosting services. You will get all types of major web hosting packages from Liquid Web. Almost all of their web hosting packages are managed. That means Liquid Web team will take care of all the server-side issues and monitor your web server on your behalf. In the meantime, you can focus on creating new contents for your site.
But that is not the main attraction of Liquid Web. They are well-reputed for their swift and friendly customer support. The customer support team of Liquid Web is so fast that they have a guarantee in place that your response will be answered within 59 seconds. As a result, you will get a reply from them within 1 minute every time you contact them. So, if you are new to hosting websites, it will be a great idea to go with Liquid Web.
Summing Things Up:
Choosing a perfect web hosting is not that hard. But as you know there are various options out there. So, to pick the perfect fit from all these options for you can be a tad tricky. That is why we have tried to help our readers with this brief article about the top 15 web host for personal websites and blogs.
We hope it will help you to make your final decision. We can tell you this that all of the mentioned web hosting services are great. But it is also true that some are better compared to others. But if you have read the post you will be able to find the best fit according to your requirements and demands.