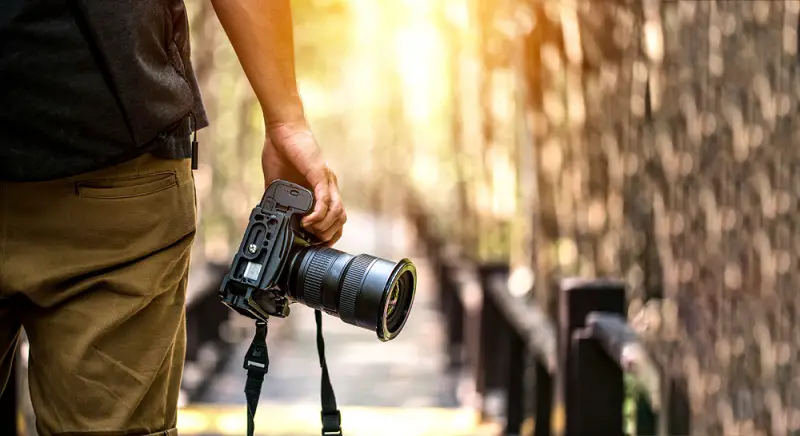 DISCLOSURE: This post may contain affiliate links, meaning when you click the links and make a purchase, we receive a commission.
For a photographer, a website can be a great asset. You can easily showcase your work to the world to attract customers with the help of a photography website of yours. Matter of fact, you can even get some new fans of your work. So, whether photography is your passion, business or both, you can take your career to the next level with the help of a website.
Now, before launching your website, you will need a web host for hosting your site. This is where it gets tricky — choosing the ideal web hosting for your needs. But don't be worried. We have got your back. In this article, we will talk about 15 best web hosting providers for photographers. And, by the time you have completed reading the post, you will be able to make a decision with ease.
Best Web Hosting for Photographers
So, let's cut to the chase, shall we?
SiteGround Hosting (Top Ranked)
Note: This website ReviewPlan.com is hosted on SiteGround
Server Response Speed Test Scored A+  
Latest Uptime Stats (Real Records)  
For a photography website, you need a web hosting service which comes with high uptime, faster web server, and high-end security. And SiteGround can offer all these and more but with a very reasonable price. They are one of the best in what they are doing. How do we know that?
Interestingly, we are talking from our own experience. Our website (ReviewPlan.com) is already hosted on SiteGround. And, we are overly content with their service. For instance, their uptime is always in the percentage of high 99. And, the quality of their customer service is world-class. You can contact them via multiple methods 24/7. And you wouldn't have to wait for more than 1 minute to get a response.
Another good thing about them is that they have various data centers on 3 continents. Plus, you can use free CDN services with SiteGround web hosting. They offer all types of major web hosting packages such as shared, VPS/Cloud, dedicated, reseller, and WordPress etc. So, you can get a web hosting account with SiteGround without a doubt.
Typically, the majority of the website owners use Linux based web hosting. But in some special cases, someone might need to use Windows-based web hosting. And, for a photography website, you can take advantage of that. For you, A2 Hosting comes with both Linux and Windows OS based web hosting packages
They offer so many options in terms of choosing the best fit for every customer. Matter of fact, A2 Hosting has the most web hosting packages to choose from. The uptime and the performance of their web servers are of high quality. A lot of photographers are already using A2 Hosting. So, you can give them a try.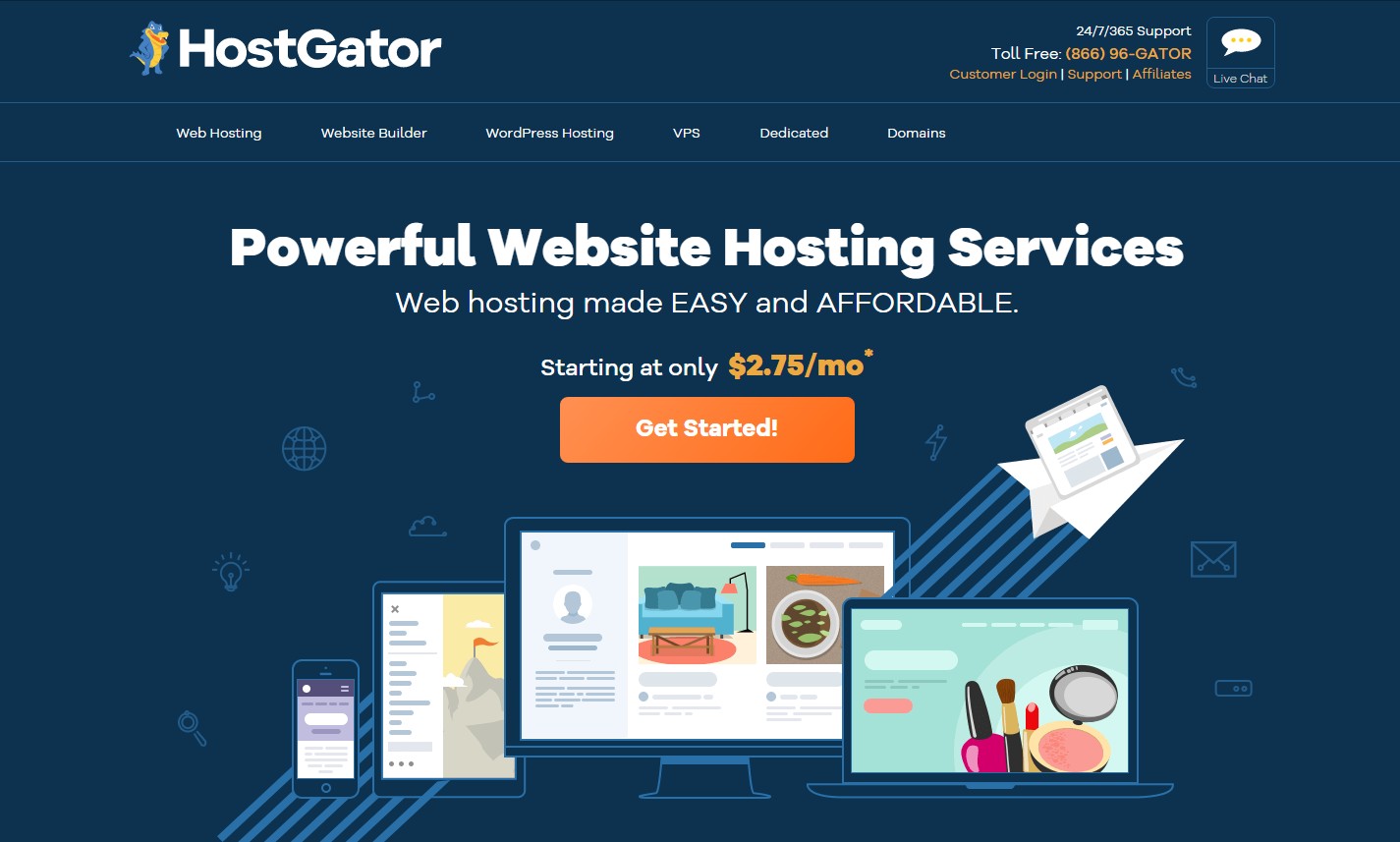 HostGator is a web hosting company owned by EIG (Endurance International Group). However, they have started as a privately held company. They are one of the most popular web hosting providers in the world. You might have heard them being recommended by a lot of other web hosting reviewers. HostGator has a great customer support team. And, they are very careful about serving their customers.
If you are a photographer who is looking for a web hosting company which has reasonable hosting packages. You can give HostGator a try. They have some of the cheapest web hosting packages. But that doesn't mean that they are of low quality. In fact, you can definitely trust HostGator. HostGator can be a great option for photographers on the rise.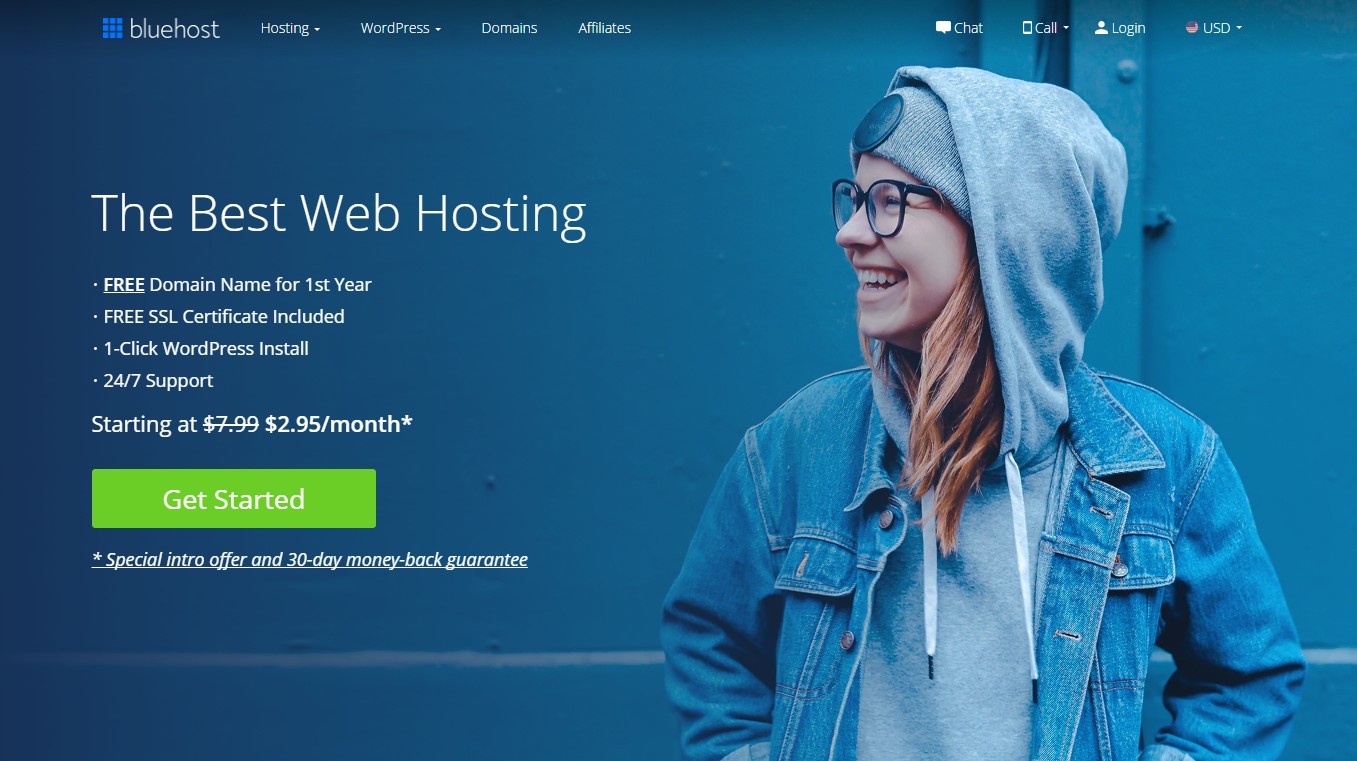 Bluehost is another well-known web hosting company which is owned by EIG (Endurance International Group). They also offer almost similar typed of web hosting packages like HostGator. The pricing and quality of service are also quite the same. However, Bluehost has multiple WordPress related web hosting packages which are very unique.
Added to that, they are also officially recommended by WordPress themselves. They also offer a free domain name for the first year with every new web hosting account. Their uptime, security, customer support, and performance etc. are top-notch. If you are looking for a cheap web hosting for your WordPress website you can check Bluehost out.
If you have a lot of photos on your website, then a shared hosting account might not be enough at times. At this moment, you can actually ditch the shared hosting and go for a better option. We know that shared hosting is not that bad. But, for a website which hosts numerous high-quality photos, you can take advantage of the cloud hosting package.
Interestingly, Cloudways offers only cloud hosting packages. All of their hosting packages are scalable and flexible. That means you can upgrade your package on the go. For instance, if the current packages and the allocated resources are not enough for your website, you can instantly increase the resources of your site. That is one of the best reasons to use cloud hosting and using Cloudways as well.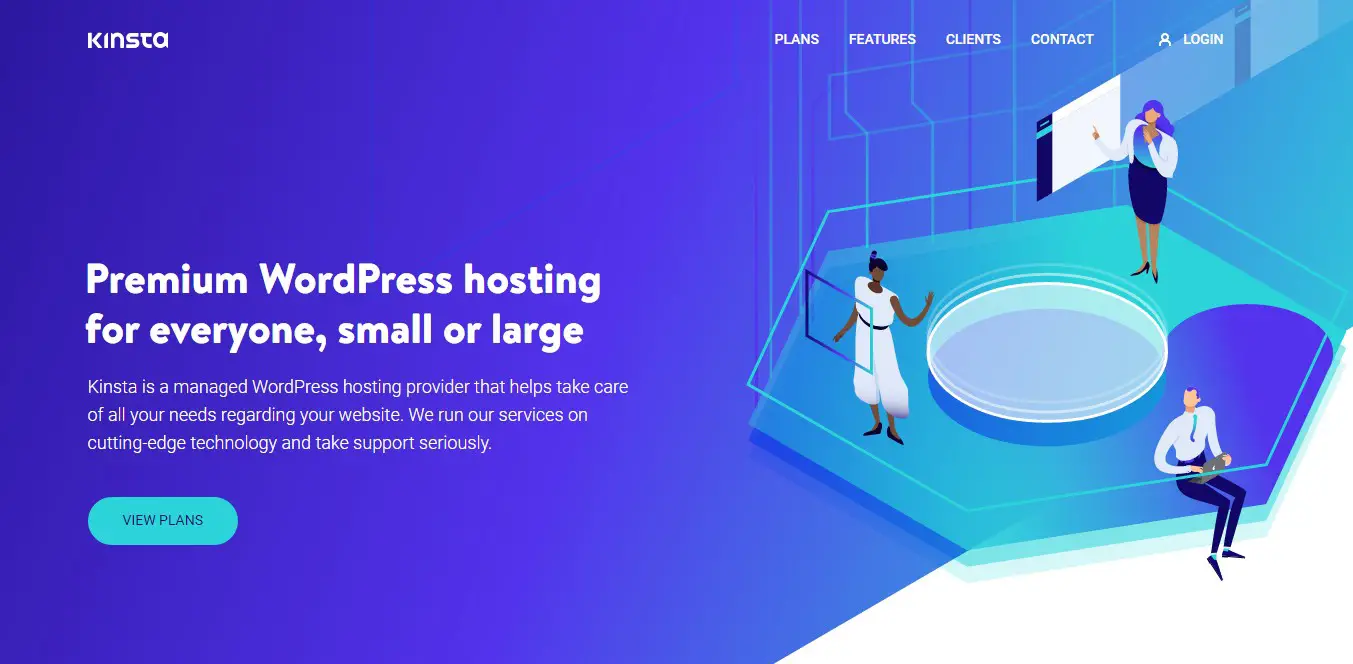 Do you love WordPress? Are you thinking about using WordPress on your photography website? If you do, then you have made a great decision. Almost every web hosting providers in the world are offering WordPress related web hosting packages. But, if you want the best WordPress related service, then you can take a look at Kinsta.
They are one of the best in offering WordPress web hosting. Matter of fact, they offer only WordPress based web hosting. If you are too busy to handle your web hosting related issues, Kinsta is always there. All of their web hosting packages are fully managed. That means, all the server-sided issues will be taken care of by the Kinsta team.
WP Engine is a direct competitor of Kinsta. Yes, they also offer WordPress only hosting plans. So, if you are not satisfied with Kinsta but want a similar web hosting service. Then you can definitely try WP Engine. They are very famous all over the world because of their humble service.
The only downside of WP Engine is their package price. Their packages are a tad bit pricier compared to other similar options. However, that is because of their unique features and reliable services. A lot of famous photographers use WP Engine for their photography website worldwide. So, you can also use WP Engine if you want to use WordPress on your site.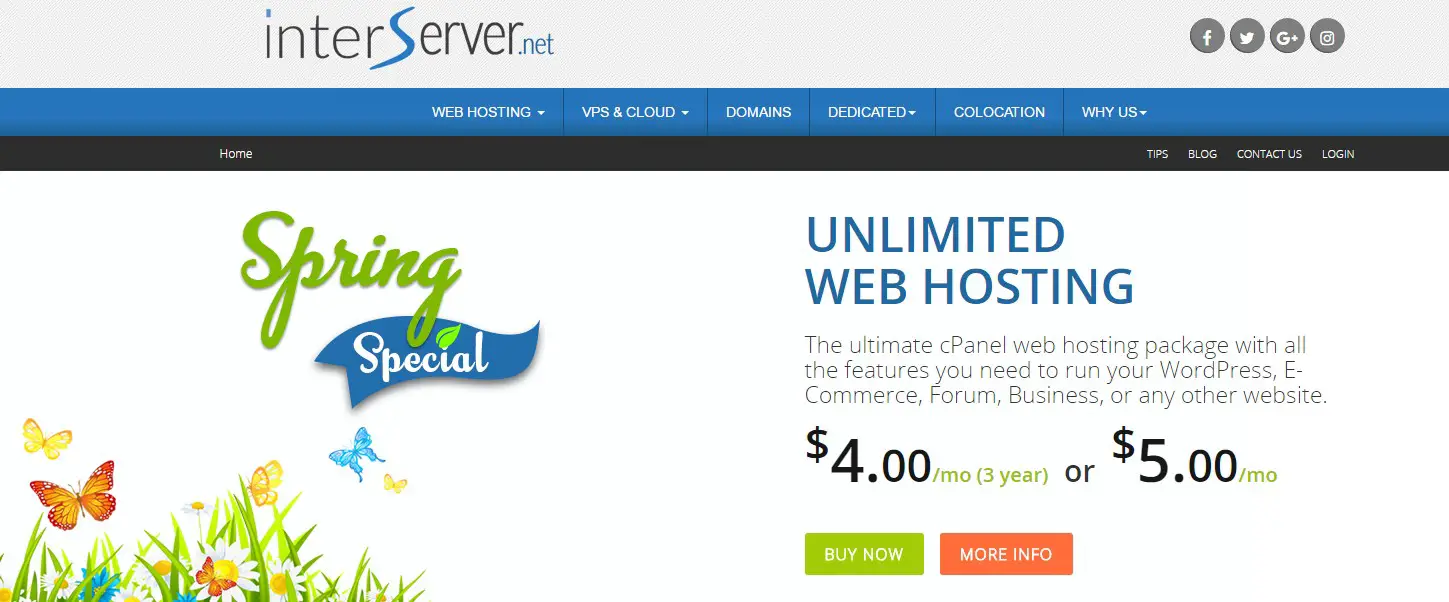 If you are looking for a USA based web hosting provider, then InterServer can be a great choice. They have multiple data centers in the USA. And your sites will be hosted on those data centers. That is why it will be a better choice if you receive the majority of your site's visitors from the USA or closer to the USA.
The packages of InterServer are pretty simple and cheaper compared to some other web hosting companies. InterServer is also known for its expert 24/7 customer support. Whether you are a beginner or a pro in the web hosting industry, you will get the best support from InterServer.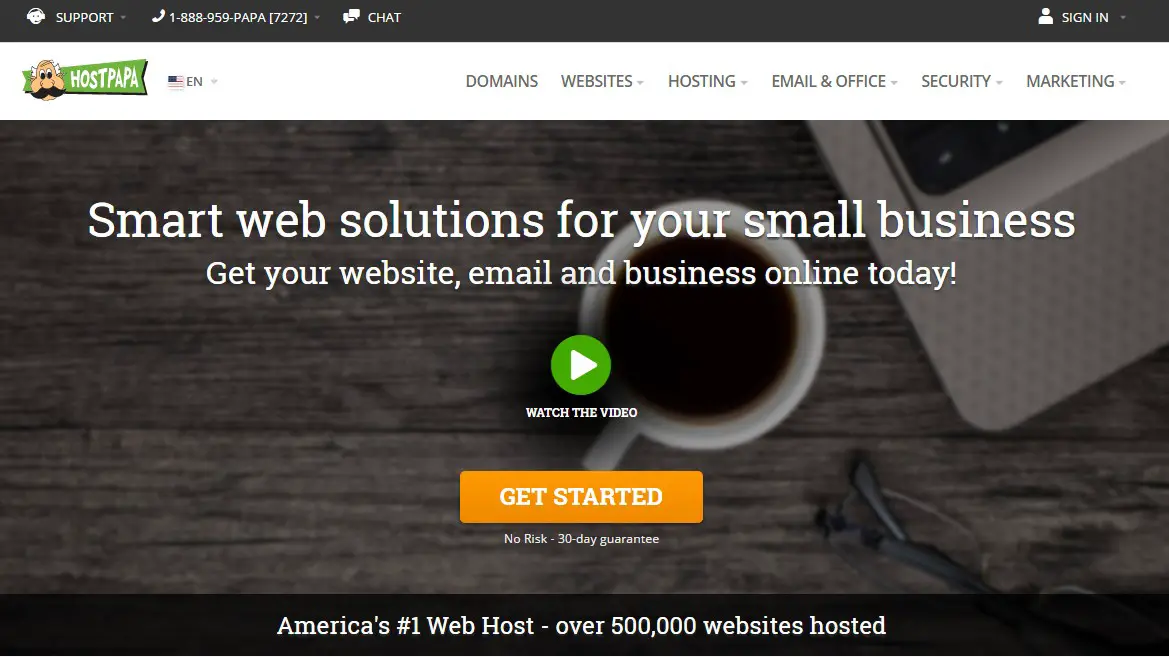 HostPapa can be a great option if you are searching for a reliable yet cheap option. Along with hosting service, HostPapa also offers some related services as well. For instance, you can register domain names from them.
They also provide additional security and marketing support both free and premium. With all their web hosting packages you will also receive a lot of extra essential features for free of cost. They also have been voted by users as America's number 1 web host company for several times.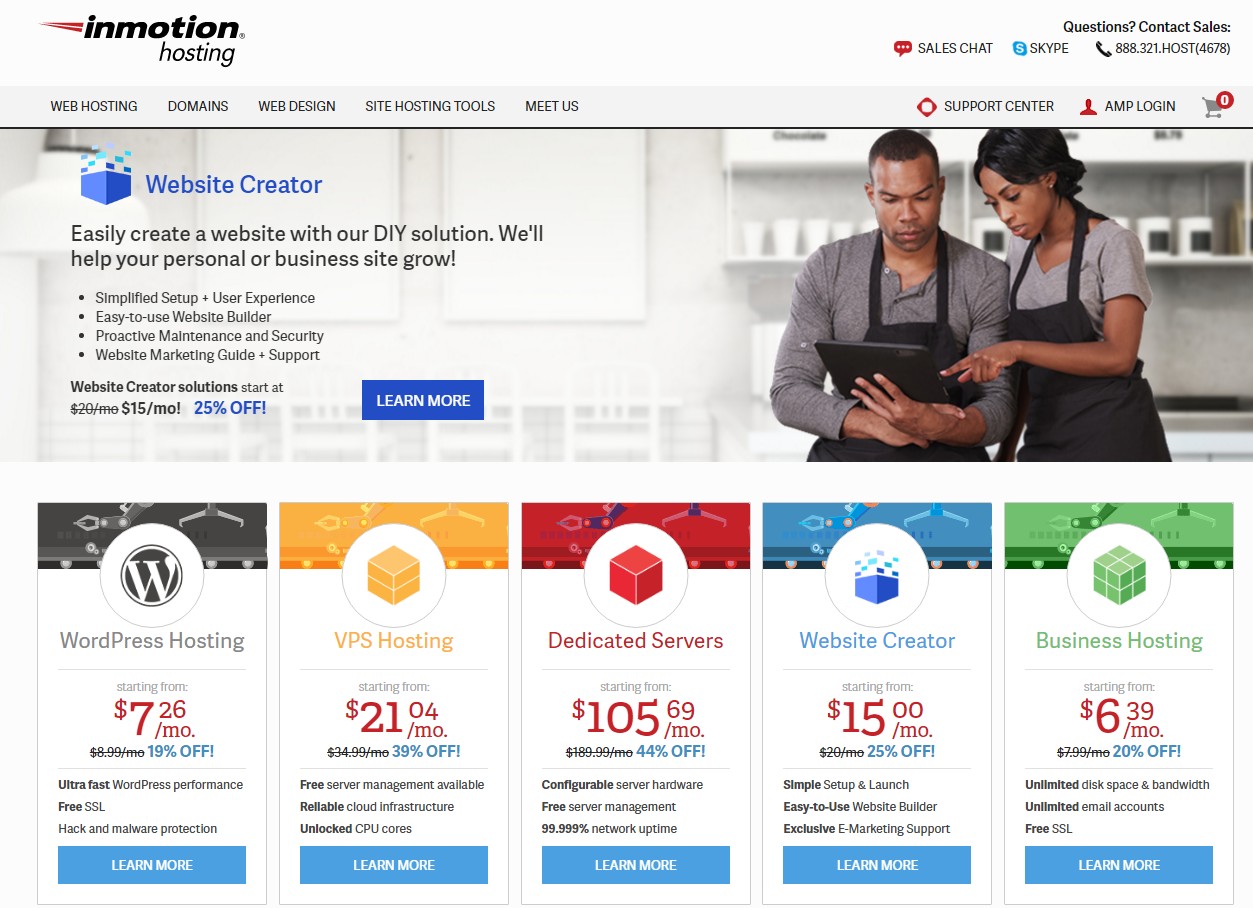 InMotion Hosting has been in the business for many years now. They are also based on in the USA. They are offering VPS, dedicated, business, website creator, and WordPress web hosting. You might be wondering whether they offer shared hosting or not. Yes, they offer shared hosting. But, the business web hosting package is the shared hosting package of InMotion Hosting.
With every hosting account, they offer SSD hosting, site migration, SSL certificates, security checkup for free. If you are new in the web hosting scene, you can take the Website creator package. This package comes with an easy DIY website creator tool. So, you can easily build and launch your website in an instant regardless of your experience dealing with web hosting related issues. Overall, InMotion Hosting can be a great choice.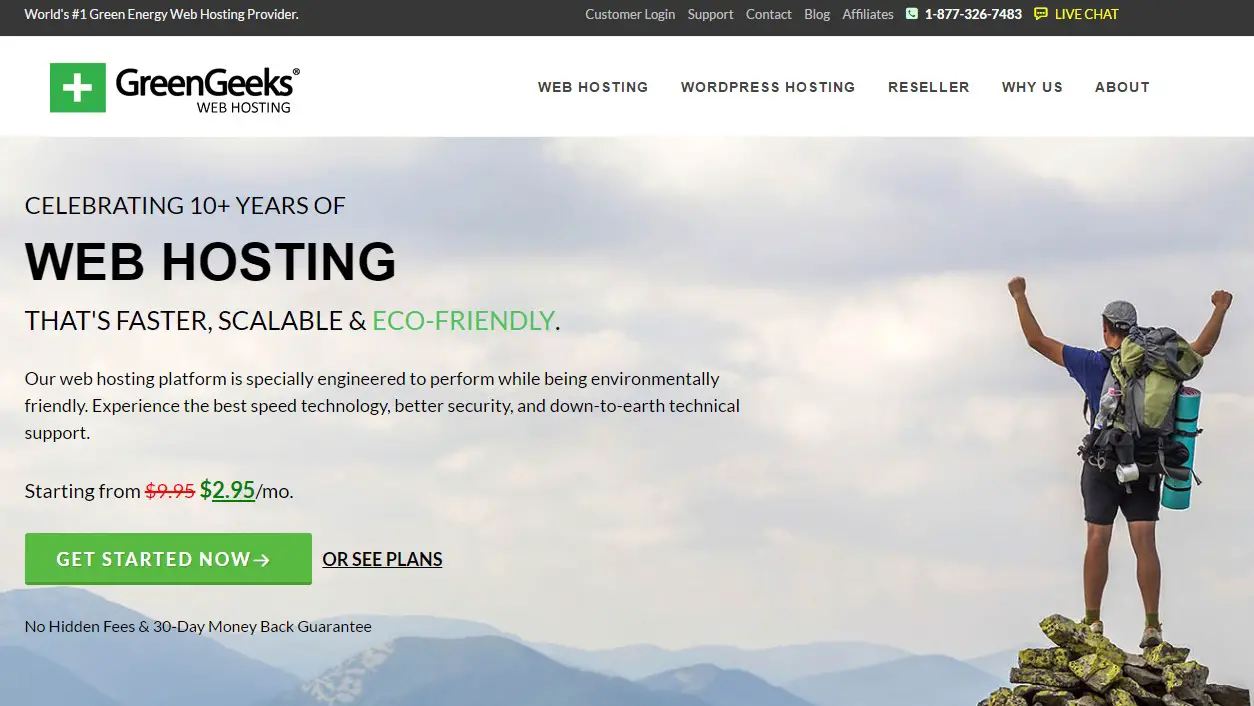 They are one of the exceptional web hosting companies on our list. Because their entire business infrastructure is eco-friendly. They make sure that the business model runs the way it should but without endangering the environment. Even then, the prices of the hosting packages of GreenGeeks are very reasonable.
With every hosting account, you are getting free SSL certificates, free SSD hosting, free CDN services etc. They offer shared hosting, reseller hosting, WordPress hosting packages. So, if you are a nature photographer then you can use GreenGeeks to host your nature photography site. That way, even by just hosting your site with them, you are helping the environment.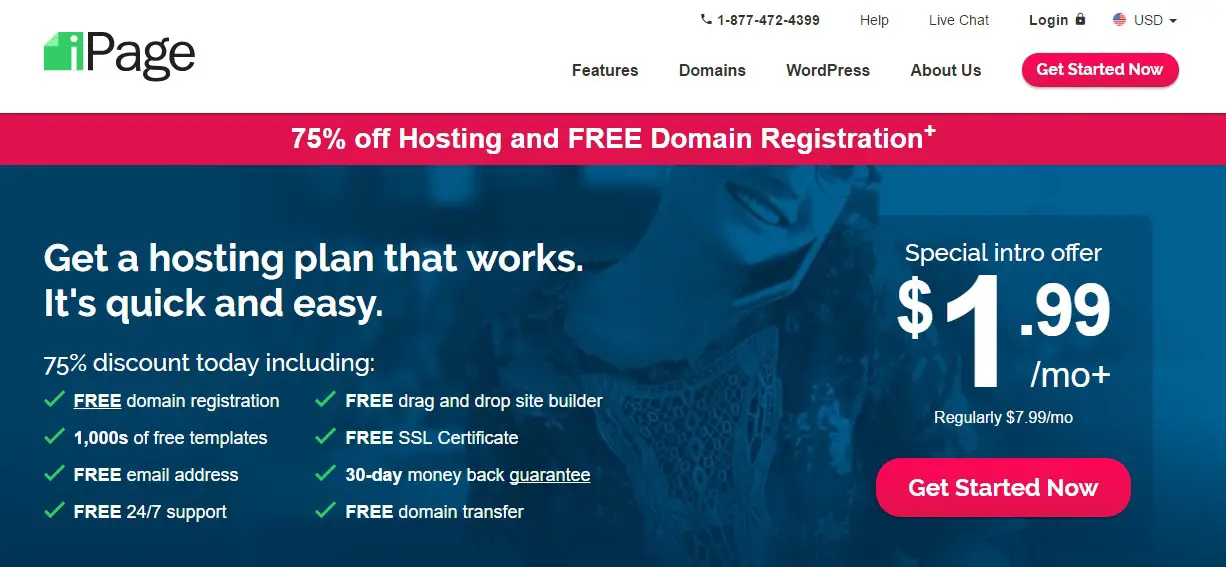 Looking for a cheap web hosting company which has great service and quality? Then iPage is there for you. There are a lot of cheap web host providers out there. But, most of them are notorious because of their poor security, performance, and support. And, iPage is the exact opposite of that. You will receive world-class support, security, and performance using iPage.
But, the prices of their web hosting packages are very cheap compared to the service they are providing. You will get free 24.7 support, free SSL certificates, free domain transfer, free drag and drop site builder, free 1000+ website templates and more with every web hosting account from iPage. On top of all these, you will get a free domain name for the first year. And, if you don't like their service after using for a while. You can still get a full refund from iPage. Thanks to the 30 days money-back guarantee of iPage.
They are in the web hosting business for about 10 years. So, compared to other names in the industry they are very new. But don't let that fool you. TMD Hosting has got a dedicated team of experts who will be there to help the customers 24/7. They also offer 30-60 days of money-back guarantee. So, if you don't like their service, you can get a refund.
However, we believe you like TMD Hosting, nevertheless. Because they are offering some of the best web hosting features for an affordable price. You will get Cloudflare CDN, Intel SSD, SpamExperts, cPanel etc. with every account. Added to that, they have 7 different data centers on some of the most important parts of the world. So, your site will be fast for visitors all around the world.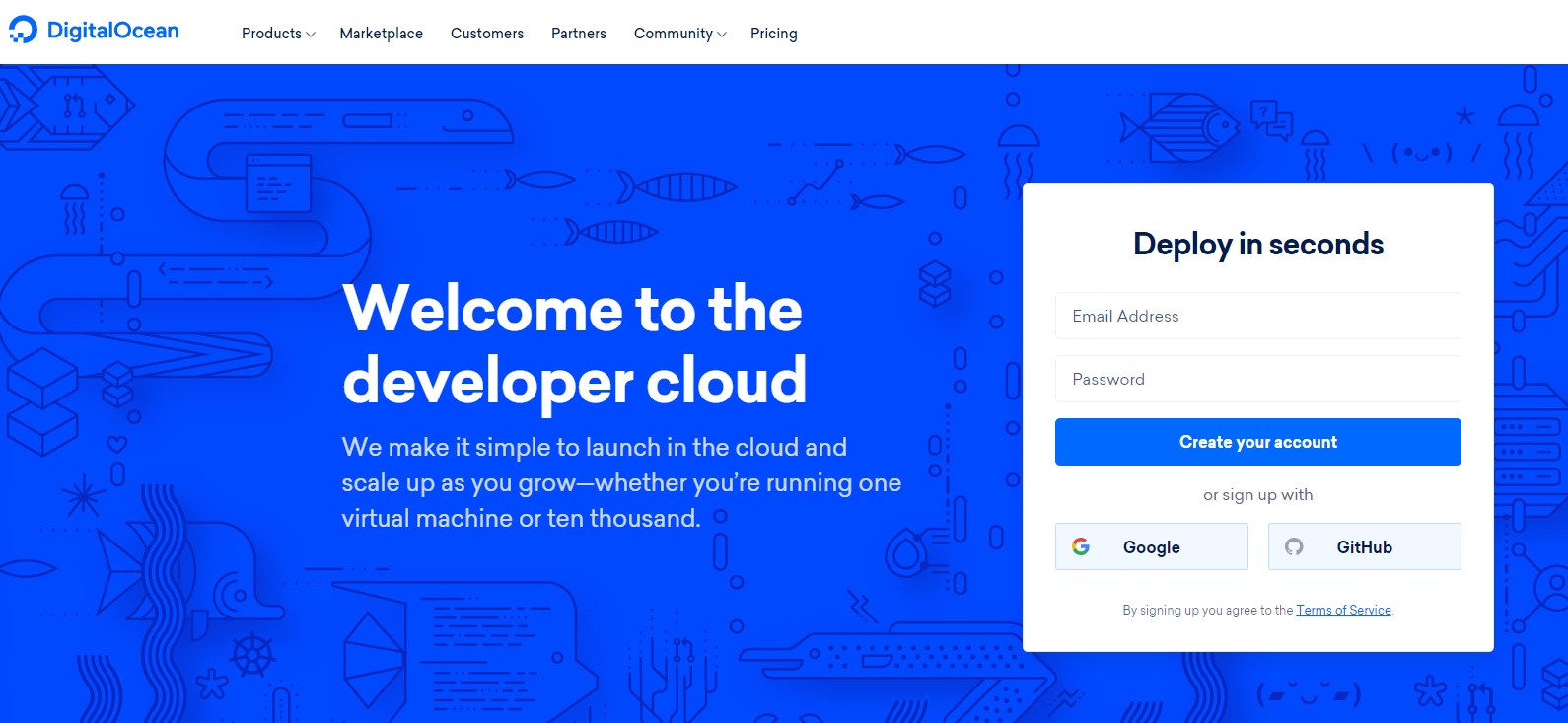 When it comes to cloud web hosting, we cannot but recommend DigitalOcean. They only offer cloud hosting packages. But, if you want your photography website to perform better than usual, then you must give cloud hosting a try. DigitalOcean uses cutting edge computing and cloud technologies to serve its customers in the best way possible. They are being used by some of the most influential companies all over the world such as Slack, GitLab, Docker, HashiCorp etc.
That is not all. They serve their customers from 12 data centers all around the world. That way, they can guarantee and ensure 99.9% uptime all the time. You can easily upgrade or downgrade your packages or resources allocation on the fly. Besides, you will be charged on an hourly basis. So, you won't have to pay any extra payment when you are not using the resources allocated to you. Then you have the top-notch customer support team of DigitalOcean which has a great reputation to a lot of websites owners all over the world. You can't go wrong choosing DigitalOcean.

If you are looking for a web host provider with great quality and reliable support team and system, then Liquid Web can be a great choice. Why? You might ask. The answer is that they have a guaranteed policy on responding to every complaint to their support teams under 59 seconds. So, no matter what, you will get a response from their expert and humble customer support staffs within a minute. Interesting, isn't it? You will get them 24/7 all around the year. It does matter from where in the world you are contacting them, you will get them each time. Now, let's talk about their packages and services. First off, their packages are a bit expensive compared to some other noteworthy web host companies.
But, you have to remember that they offer some rare and very vital features with all their web hosting packages. So, in that regard, the price tag is justifiable. They offer managed hosting solutions. That means you don't need to handle anything related to the webserver of yours. They will take care of the server sided issues from ironclad security, automatic updates, to industry-standard uptime on your behalf. You will have all the time to work with your photography website.
Before we go:
These are some of the best web hosting providers for photography websites out there. Each of the option mentioned above is different than one another. But they also have some qualities where they are similar. We are talking about the quality of their service.
All of these 15 web hosting services are well-reputed all around the world because of their service quality. Otherwise, we wouldn't recommend them to our readers. So, we hope that we have helped you at least a little bit to pick out the best web hosting provider for your next photography website with this particular post.