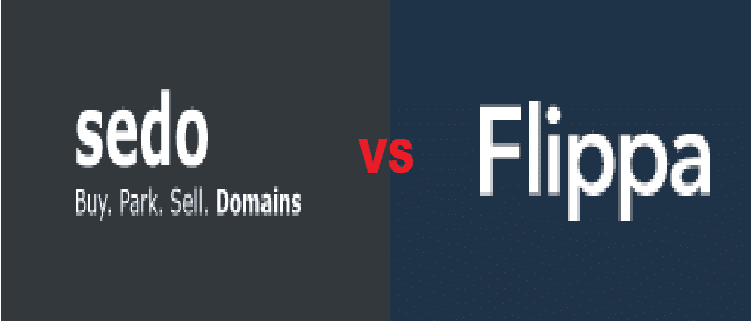 DISCLOSURE: This post may contain affiliate links, meaning when you click the links and make a purchase, we receive a commission.
There are multiple options online where you can buy, sell or park your domains and make some good profits out of them. Even if you are looking to get some attractive name on the domain for your business, these marketplaces help you perfectly and for a nominal broker fee, you can get the right domain that you are looking to get your hands on.
These websites have centralized the system for you, making it a whole lot easier and convenient for the end-users to buy already registered domains and to sell their domains if they wish to.
All this allows you the right edge and convenience, but also you can compare the prices and make the right decision based on your needs. Sedo and Flippa are two such portals that serve as the marketplace for buying and selling for these domains and businesses and have the right experience with them.
They both are exceptionally fast and have minimal service charges on the services being provided by them. Yet, you will need to know which service would be better to use for you if you are looking to buy or sell any of the domains. A few key differences that you will need to be aware of are:
Sedo vs Flippa
Sedo
Sedo is all about the domains and there are not many options on it. Yet, when it comes to the domain, their scope is pretty wide and you get to enjoy the best possible experience for all sorts of needs you might have.
Sedo makes it easier for you to buy, sell or participate in the domain auctions pretty easily, and you will be able to make sure that you are getting the right experience with all sorts of needs you might have for this purpose. Yet, you need to know that outreach for Sedo is pretty less as compared to Flippa.
Sedo has been in the market for quite some time now, and that makes them one of the most authentic and largest online platforms to buy, sell and auction the domains. The best thing about Sedo is that their team is highly active and all the ads you see on Sedo are highly authentic and are being checked for their validity as well.
This way, you can make sure that you are getting the perfect edge of networking and getting the right prices as well. With their authenticity, you can be assured of the transactions as well, and their payment portal is also highly secure and safe for you to enjoy the best possible experience with buying or selling the domains.
The interface is also easy to use and you get all the basic features as well to enjoy the right transactions.
Flippa
Flippa is another online marketplace that is based in Australia and is offering you a lot more options than you can get on Sedo. Basically, Flippa is used for buying and selling online businesses, Domains, websites, and even applications.
This allows you a wider market and better outreach for your selling options. You need to know that there are more users on Flippa than you can get on Sedo, so you will be able to get more exposure for any of the listings that you have planned to publish on Flippa.
This allows you better chances of locating the right buyer and interacting with them through a safe channel for selling or purchasing websites, domains, or your online business.
Flippa also offers a lot of value-added features such as approval for your domain or application that you are looking to sell and help you out with the pricing suggestions based on previous auctions and transactions.
Yet, due to a more saturated userbase, you might also come across some listings that might be shady and that is not a good thing for you to have. They work constantly to eliminate such factors but you might come across them while browsing through Flippa.
This makes Sedo a better option for you if you are looking to buy a domain or some website online than Flippa. Yet, if you are looking to sell something online, Flippa is the best marketplace for you and you will have the right experience with them.