Top and Best Hosting Services 2022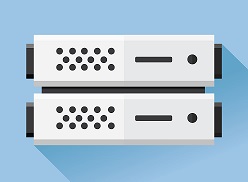 Do an extensive Google search, and you'll find that looking for the best hosting solution for your website has become nothing less than an epic quest to find a precise balance of cost, features, uptime status, performance, and customer support. Some top hosting sites might be feature-rich, with all kinds of helpful hosting solutions, apps, and scripts. However, if you're operating on a shoestring budget, what you really need may cost you more than what you're willing to pay. On the opposite end of the spectrum, the cheaper sites might be wallet-friendly, but not very user-friendly in terms of support or features. If you're building a business site, you need all the support and time-saving features you can get for a decent price.
To make the decision easier for you, we've put together a list of top web hosting sites that just might fit the bill for your requirements. Take your time reading through this list and check all features against whatever plans you've made. Even if you have to do a bit of narrowing-down, you're bound to find something that suits your aims the best.