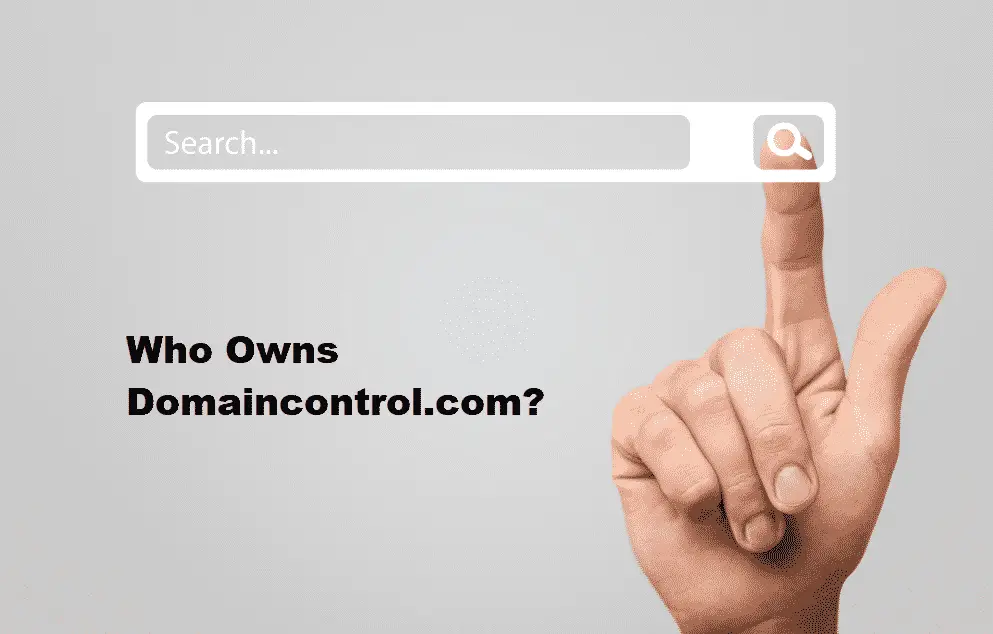 DISCLOSURE: This post may contain affiliate links, meaning when you click the links and make a purchase, we receive a commission.
Domaincontrol.com is a domain name that is owned by GoDaddy indirectly. It is basically used as a name server. The domaincontrol.com is one of the most popular name servers as it is considered the default for customers of GoDaddy.
This way, you get the name domaincontrol.com in the name of your domain and the URL as well so you will be seeing it a lot. Domaincontrol.com is the nameserver for the websites to help the browser in finding the right server that is linked to their website.
Yet, sometimes you can get different layers and the names out there and you would want to know who owns the website and the whole setup before you commit to getting a domain and stuff like that.
That is why you will need to be certain about the origin of the website as well that you are getting the domain registered from. So, a few things that you need to know about Domaincontrol.com and who owns it are:
Who Owns Domaincontrol.com?
Domaincontrol.com is owned by Widlwestdomains.com. Yet, here comes the interesting part and the wildwestdomains.com is a white label reseller of the GoDaddy. GoDaddy is simply the best and largest domain service that is available on the internet and it carries a lot more weight to it than the name says it.
There are millions of domains being hosted on GoDaddy and they are offering a ton of other services as well. A brief description of Wildwestdomains.com and GoDaddy is in order, but you need to know about the white label reseller status first if that is a new thing for you.
White label reseller
A reseller is simply the company or entity that is selling some other manufacturer or company's products or services, but the White Label Reseller has a different status to it. Basically, the white label reseller is an entity or the organization that is reselling the product or service of some other organization or the company but by naming it like one of their own.
This might sound a bit obnoxious to some of us out there, but this is the best for most of the users out there as this allows more convenient offers and better packages. Resellers are often able to get a discounted deal by buying in bulk and that way they can cut their profits a little shorter, offer a little less service than you can expect, but you are going to get a better deal from them.
Wildwestdomains.com
WildWestDomains.com is a US-based organization that is selling out domain services for all sorts of internet users out there. You just need to get on the website and their website is pretty simple to navigate around. They own quite a few subdomains and websites that will help you to get the domain registration services and websites.
Domaincontrol.com is one such project owned by them and if you climb up the ladder, it leads to the domain services actually being provided by GoDaddy.com but that is not the entire picture that you need to look at.
Wildwestdomains.com may get their domain services from GoDaddy.com but they add a touch of their own creativity to it and customize a few packages for you as well. You are going to get the right choice if you want to go for them and that is going to help you out in getting the better domain services at an affordable price tag.
GoDaddy.com
GoDaddy.com is one of the best things that you can possibly get your hands on. They are undoubtedly the largest service provider for domain registration, domain auctions, and a lot more than you can possibly get to have your hands on.
There are security certifications and protection for your domain so you get the idea about how good they are. Not only that, but you will also be getting hosting services from GoDaddy.com that is a huge plus for anyone who is not looking to get in trouble for all the leg work.
So, if you want to get your hands on the complete package with a premium subscription and the best services out there, it would be a wise call to cut the chase and simply move forward with GoDaddy.com directly.