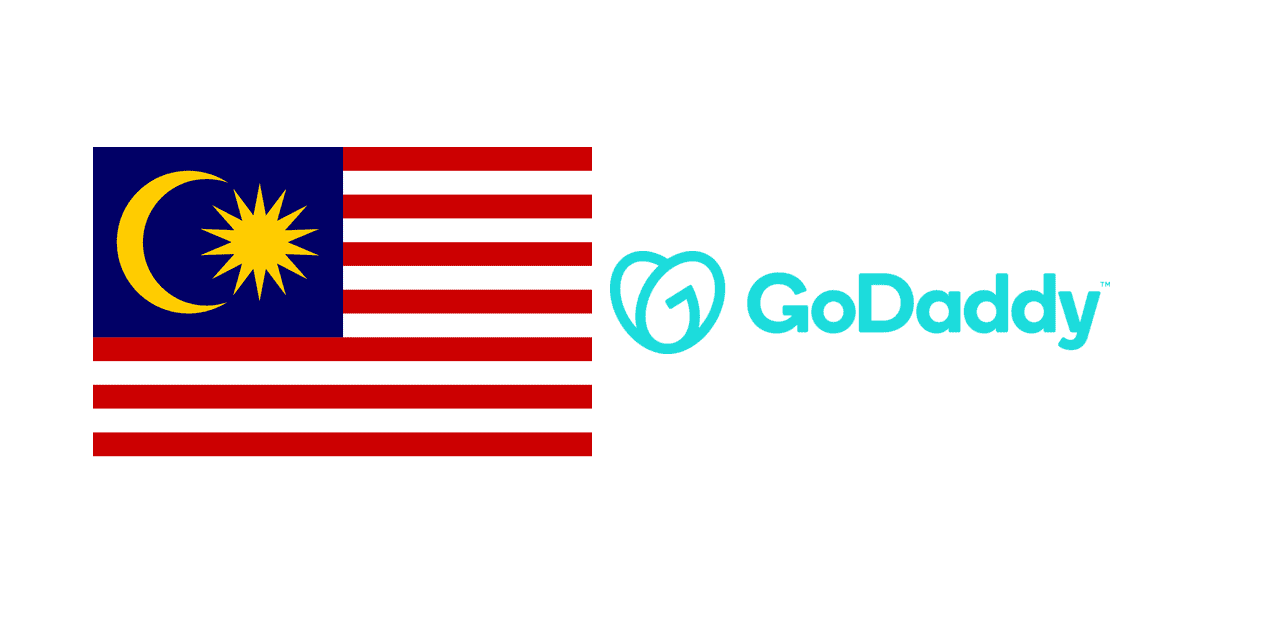 GoDaddy is without a doubt one of the largest web hosting companies in the world. It offers a great deal of various web hosting services and features to a majority of people. But unfortunately, services are not the only things that matter when you're buying a web host for your webpages, apps, and sites.
Some of the other things that you may want in your web host besides quality services include cheap pricing, migration facilities, supported customer care, compatible desk space, and obviously e-commerce support. We have crafted for you a list of Best Malaysia GoDaddy web hosting alternatives that offer you similar features but at lower costs.
10 Best Malaysia GoDaddy Web Hosting Alternatives Review:
SiteGround has been an amazing web host for a long time and it is still serving the public with its fantastic web hosting features and services. It offers managed cloud hosting for you so that you can improve your site and webpages by spending more time focusing on it rather than worrying about its management of operating systems
It promises a low downtime and a cPanel interface which is very easy to use and doesn't include any complicated settings or tools. For providing fast speed connection and quick traffic handling, SiteGround has a network of fast SSD servers and 4 data centers located globally in different locations like the USA, Singapore, Netherland, and the UK. The Singaporean center covers Malaysian cities and provide fast coverage.
SiteGround allows you to create your own subscription plan those best suit you and you are billed according to your plan on a monthly or annual basis. The company itself also offers some great resourceful plans serving medium to the high amounts of network traffic on your web projects. You are also offered a live 24/7 active chat support to find solutions to any problems that you may face.
SiteGround for Malaysia Hosting (Top Ranked)
Note: This website ReviewPlan.com is hosted on SiteGround
Server Response Speed Test Scored A+
Latest Uptime Stats (Real Records)
A2Hosting has been steadily growing as a web hosting service provider since it was founded in 2001. It is well known because of its fast servers providing global coverage in different countries including, Malaysia, Singapore, and other places. It offers a pretty affordable pricing structure for its amazing web hosting services which makes it a good competitor against GoDaddy.
It comes with many different options of hosting types such as you can use a shared or a VPS server and even a combination of both, managed and unmanaged services. No matter what you opt for, you are sure to receive a fast speed connection to your website.
Although A2Hosting comes with pre-made cloud packages, if you don't feel comfortable with using those, you can always configure a subscription plan that suits your requirements. The company also offers a rare refund policy that you don't usually find in the web hosting industry. A 24/7 customer chat service is also supported.
HostGator has been around the market for a long time and offering its different types of hosting services since then. If you're looking for the best Malaysia GoDaddy web hosting alternatives, you don't need to look any further. HostGator has it all covered for you with its well managed WordPress, VPS, Shared as well as dedicated hosting plans.
HostGator has been the most reliable as well as a customer-friendly web hosting service. With its amazing services, it promises a guaranteed uptime of 99.99% and no downtime It has a 24/7 live chat customer service to entertain all your queries and help you with your issues regarding its web hosting services. It also offers very flexible migration services.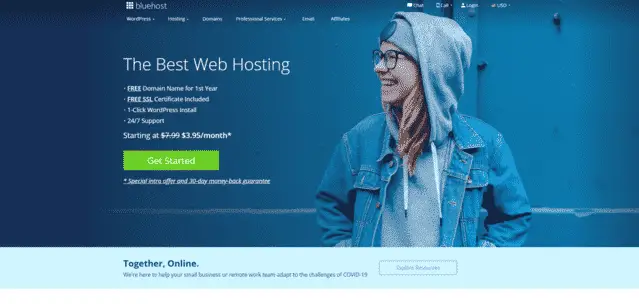 Bluehost is a great web hosting service provider that is right at your service if you want to quickly make your website up and running in no time. It comes with an amazing cPanel interface which is simple and very easy to use by all the newcomers. It has all the features that are much-needed by users for hosting their websites in an efficient way and has a wide network of reliable servers.
Bluehost is capable of providing great coverage to different countries across the world including the US, Malaysia, Singapore, etc. It doesn't offer any extra expensive subscription plan instead it is a very budget-friendly web host unless you decide to migrate host servers that will cost you a fortune.
Exabytes is a great web host for your respective websites with its award-winning web hosting services. It has been serving over 75,000 customers since it was founded in 2001. It has a great widespread network of servers located in 121 different countries including Singapore, Malaysia, US, UK, etc. It is considered the biggest web hosting service provider, especially in Malaysia.
Exabytes offers its web hosting services in a complete package that has all the amazing features. Everything you can think from WordPress optimization to e-commerce services and from shared or VPS to those dedicated servers as well as including cloud hosting. Furthermore, it offers you various web designs, other security perks, and some online marketing options for your web.
Cloudways is an absolutely wonderful web host capable of providing you with all the necessary web hosting features along with many other facilities. It offers global coverage all over the world including in Malaysia, the US, Singapore, etc. with its stations located in many different countries. A 24/7 live chat is also supported to helps users.
CloudWays provides you easy access to use some of the most simple yet effective web hosting features like an easy-to-use control panel which includes 1-installer apps. It also allows you to manage other different aspects of your website hosting conveniently. Moreover, CloudWays comes with multiple tweaks for faster connections and easy-to-use services. It has a built-in cache system to store your data.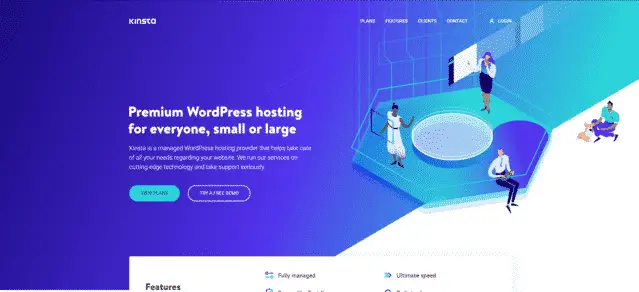 Kinsta is trying hard to actually become the web hosting service provider of the first choice for all the WordPress users who want a fast and secure host for their respective websites. People who tend to look beyond the fancy marketing campaigns and who value quality over low prices will definitely find Kinsta as their go-to web hosting provider.
The company is a partner of Google Could Platform offers great coverage across the world in different countries including Malaysia, UK, Singapore, the US, etc. With Kinsta, you get fast speed connection with like lesser management issues and in case if your website goes viral on the internet, automatic scaling ensures your site is well managed for huge surges in traffic.
InterServer is a full-service web host that comes within your monthly or yearly budget plan if you're looking for a cheap solution to your web hosting problems. The provider offers high-quality web hosting and customer care services for you. Moreover, with its servers located in various countries including Malaysia, Singapore, the US, UK, etc. it provides great coverage.
InterServer gives you full access to all the necessary web hosting features that it has as well as multiple hosting options to choose from. It offers various server plans including VPS, dedicated, and shared as well as colocation services. Live 24/7 active chat is also supported to entertain all your queries.
One of the biggest benefits of using InterServer is its low-cost plan and price guarantees. It doesn't cost you more than what you agreed on in the first plan. So you can even opt for a lifetime plan if you like its services.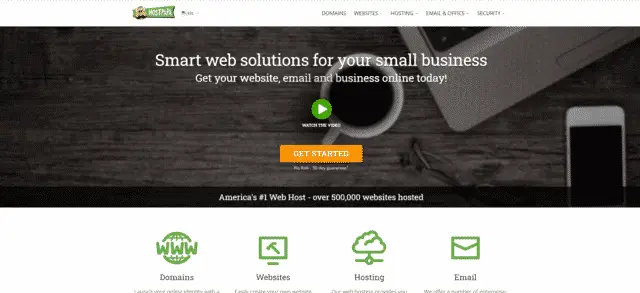 With its impressive shared web hosting plans, HostPapa lets you rent different servers located globally in different countries providing great coverage in Malaysia, the USA, Singapore, and other places. It offers better customer care services than GoDaddy and also provides e-commerce options for your respective webpage.
HostPapa is one of the best Malaysia GoDaddy web hosting alternatives with its low cost, easily affordable shared web hosting plans to manage and host your apps and sites. It also comes with an automated backup to save your important data.
iPage is a great web hosting tool whether you have a smaller website running locally or a viral webpage with massive traffic. In either case, it provides you the right features and tools to create an online presence for your desired business.
With every account you make on iPage, it offers you free Weebly web builder with several mobile-friendly templates and many other free features that usually worth a handsome amount of money. You also get full freedom to upload data files using an FTP profile. iPage offers you the flexibility to create a website for your own blog or online store.
Choosing The Best Malaysia GoDaddy Web Hosting Alternatives 
The above mentioned Best Malaysia GoDaddy web hosting alternatives are not the only options that you may have. There are other web hosts as well but we hope these will be all you need for your websites.
Each of these web hosting providers offers your sites great management and full support. So there's nothing you should worry about.