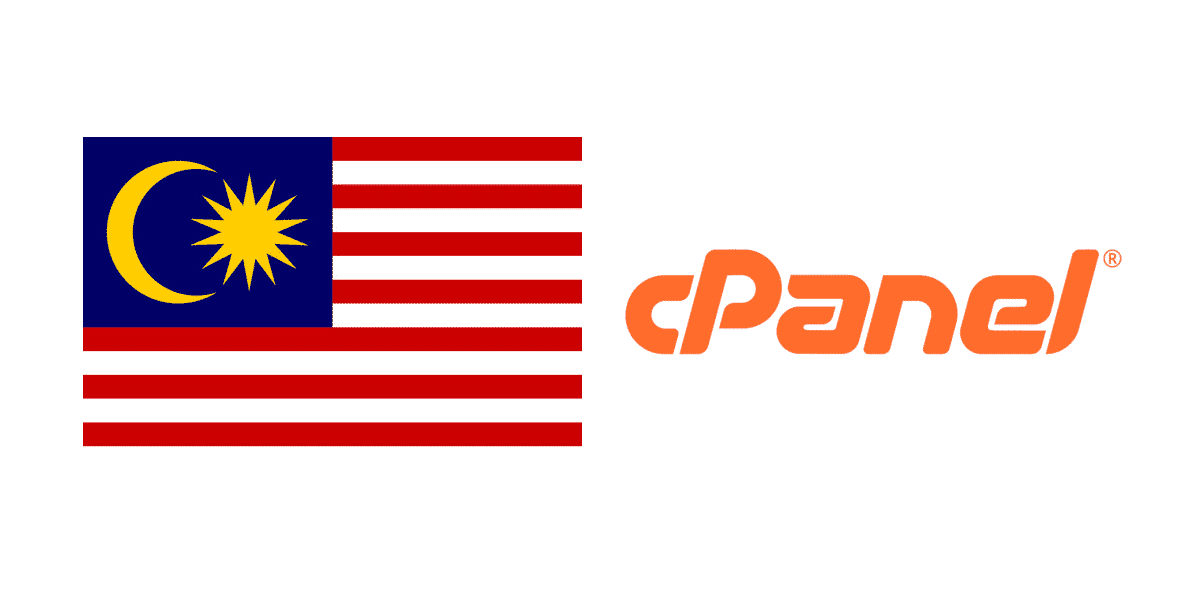 cPanel is a famous control dashboard developed by an American corporation, with the main focus of helping you manage your web hosting server using a very simple web-based interface. It has a Graphical User Interface (GUI), and even a person with little technical knowledge can use it effectively.
You might be living in Malaysia, looking to grow your small or medium enterprise through the use of web hosting with cPanel. There are many web hosting companies that work great in Malaysia, but only a few of them use cPanel. In this article, we will discuss some of the best options for web hosting with cPanel.
Best Malaysia Web Hosting With cPanel Review:
1. SiteGround
SiteGround is one of the most reliable web hosting platforms available on the internet. They offer Web hosting, WordPress hosting, Woo hosting, and Cloud hosting. Through the use of their powerful tools and great services, website building and management is pretty simple.
Their whole platform is backed on google cloud, making their hosting service even more reliable. They also have a whole team of experts and a dedicated customer care support team. They are extremely fast in answering your questions and available all the time.
They have data centers spread across the whole world. One of their data centers is situated in Singapore, which is much closer to Malaysia. This helps give an even better service for Malaysia hosting. SiteGround might be everything you need for web hosting with cPanel in Malaysia.
SiteGround for Malaysia Hosting (Top Ranked)
Note: This website ReviewPlan.com is hosted on SiteGround
Server Response Speed Test Scored A+
Latest Uptime Stats (Real Records)
2. A2Hosting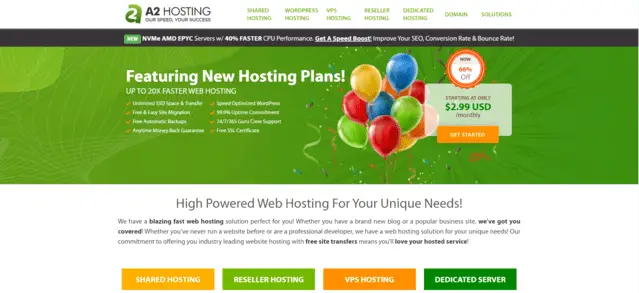 A2Hosting is a web hosting company that was founded back in 2001. The company has started to grow ever since and now owns data centers all around the globe. They have each and every web hosting solution for you. They even offer a whole dedicated server, if you are not interested in shared web hosting, Reseller, or VPS hosting.
The company takes a fast and efficient approach to web hosting. They have an exclusive turbo server option which basically gives you mighty fast web hosting experience. Whether you want to host for a small business or a very large one, A2Hosting has the right solutions to offer you.
They have one of the best developer tools available, and an amazing uptime to top it off. In other words, A2Hosting is a great choice for everyone!
3. HostGator
HostGator offers a great deal of web hosting options with an incredibly easy way to install WordPress. Their web hosting is quite flexible, from easy to expert. Mainly based in Houston and Austin, Texas. This US-based company is a global provider of web hosting.
The company has a large number of employees, yet they are still hiring virtual employees. All of their employees are working hard to provide the finest web hosting service, coupled with the best customer care support.
Their web hosting plans are incredibly affordable. Even though the cheapest option only gives you a single domain name, the other two more premium options give you an unlimited number of domains. They also have a completely free cPanel website transfer available on all the hosting plans.
4. BlueHost
BlueHost is a great web hosting company, initiated by Matt Heaton and Danny Ashworth in 2003. After a few years of creation, BlueHost is now one of the leading web hosting companies. Their company controls websites all around the world.
They are in partnership with WordPress, as Blue Host is recommended by them. The company provides complete web solutions and powerful tools to their users. They also have noteworthy customer support, which is basically available all the time.
Their list of comprehensive tools is made in a flexible manner, so it does not matter whether the user is a complete beginner or a professional. Everyone can use their web hosting services with cPanel according to their needs.
5. ExaBytes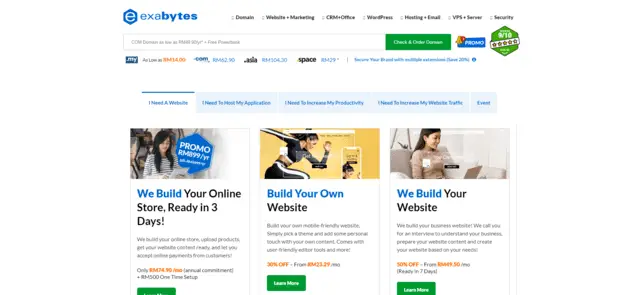 ExaBytes has a web hosting service purely dedicated to Malaysia. They offer a simple, yet the fast solution to all of the web hosting options. They offer the choice of either building your own website or let them build your website with the help of their highly skilled team.
They have been providing their web hosting with services since 2001. They also have the feature of instant website design, where they will build your website in just a matter of 7 days!
People from all over the world have been using their services, making them a reliable and consistent cPanel web hosting company. They have a server and network uptime of 99.5 percent which is pretty remarkable.
6. TMDHosting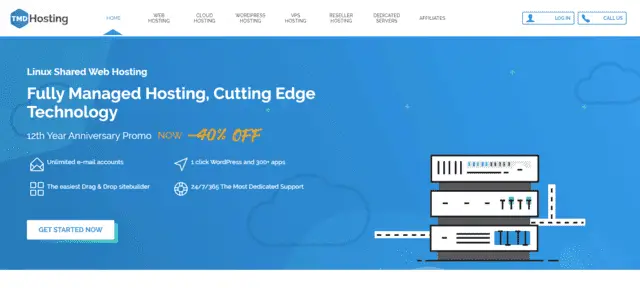 TMDHosting is a web hosting platform, offering a simple and easy web hosting experience. They have a friendly approach to providing a simple and great web hosting service to their users.
Their list of web hosting plans offers great value to its users. The most-costly option gives you a whole managed dedicated server. All of these plans come with a 60 or 30-day money-back guarantee, which basically gives you the ability to claim a refund if the company's service is not according to your requirements.
They have a whole team of professionals, helping their users for over 10 years. They also offer exclusive security features as a part of their countless services. In addition, they also feature free daily backups!
7. Shinjiru
Shinjiru is a leading web hosting company founded in 1998. They have worked hard to provide a great web hosting experience which helped build trust from multiple users all around the globe. After accomplishing a bunch of achievements, Shinjiru has become one of the best web hosting companies.
Even today, they are determined to provide their user with the best possible experience. They offer a blazing-fast network, and a 99.99 percent uptime guarantee. What's more, is that they also provide amazing customer support which is available 24/7.
They are partnered with companies like Google, AMD, Microsoft, and cPanel, which helps provide an even better hosting experience. While providing you a number of great features, their web hosting services are also very affordable, making them one of our top picks for web hosting with cPanel in Malaysia.
8. InterServer
InterServer is a fantastic web hosting service, offering plenty of awesome features. They have received countless awards for their amazing services. For almost 21 years, they have been providing their customers with these services.
The company ensures to provide great security features, and reliability to each and every one of its users. They also have great customer support working around the clock. With all the facilities, they provide a 100 percent power uptime and a 99.9 percent network uptime.
They have a whole section of reviews, where old and current users of their servers have shared their opinion on all the services provided by the company. Their user reviews are quite positive and it is being recommended by almost everyone.
9. HostPapa
HostPapa is a very good web hosting company, providing smart web solutions to all of your business problems. Their web hosting provides you with a free domain name and a very simple and easy to use tools.
With the help of their website builder, you will be able to create websites easily. You can also find a custom domain name for the website very quickly. They offer tutorial videos for using their control panel and dashboard as well.
You do not need any technical knowledge to use their online website builder, allowing you to create, publish, and improve your website easily. Overall, HostPapa is an excellent choice for anyone looking forward to web hosting with cPanel, even in Malaysia.
10. GreenGeeks
Founded in California, GreenGeeks has many years of experience when it comes to providing an amazing web hosting service to its users. They have been in business for 12 years now, which makes them pretty experienced and qualified.
They offer a complete and easy solution to creating your own website, along with the option of promoting the website. All of the splendid features are presented to you at an affordable price. The website files and important databases are stored on leading-edge Solid State Drives (SSD) which helps in providing unbelievably fast speed.
All of the important services are monitored in real-time to ensure enhanced security and consistency. They have 5 data centers in total which are located in Phoenix, Chicago, Toronto, Montreal, and Amsterdam. But, irrespective of which data center you choose, you will still have full access to all of the amazing features.
Choosing The Best Malaysia Web Hosting With cPanel:
cPanel has definitely made quite an impact on web hosting, making it much easier and simpler. There are a variety of good options available for web hosting with cPanel in Malaysia.
We have turned up with a series of the best online web hosting companies that use cPanel as well. All you need to do is choose any one of these options, and start hosting your website!