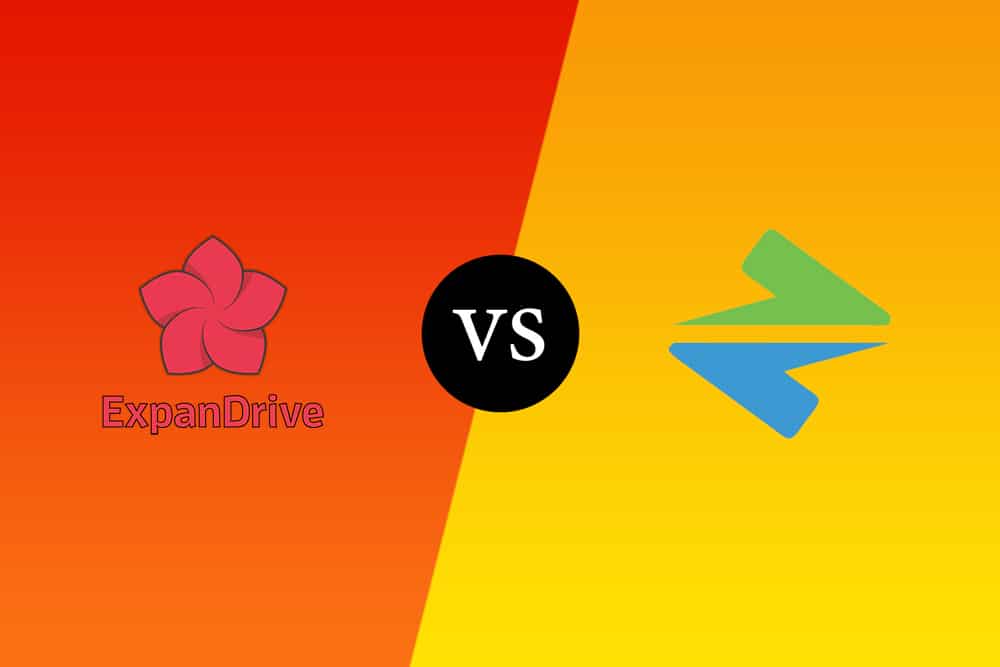 DISCLOSURE: This post may contain affiliate links, meaning when you click the links and make a purchase, we receive a commission.
For the majority of users, cloud storage has emerged as the ideal solution. In addition to being secure and accessible from anywhere in the globe, the data also comes with a number of additional features that guarantee proper speed and security.
However, maintaining such servers and data centers is not a simple process, and you must make sure that you are managing them effectively as well. While there are several software that you can use to handle cloud storage hosting, two stand out: ExpanDrive and NetDrive.
However, users are often unable to figure out which software is more suitable for their needs. Well, we've prepared an in-depth comparison, comparing different features of both these software to find out which excels where!
What Are ExpanDrive And NetDrive
ExpanDrive is a network filesystem client for various operating systems that facilitates the mapping of local volumes to many different types of cloud storage. NetDrive, on the other hand, is a drive mapping utility based on WebDrive technology and is also a multiplatform software that can be used on both Windows and macOS.
Both clients are compatible with all of your preferred cloud storage services, including OneDrive, Google Drive, SharePoint, Dropbox, and more.
ExpandDrive vs NetDrive
We will examine some of the distinctions between these two pieces of software now and weigh their advantages and disadvantages compared to one another. We'll be comparing them based on their technical support, platforms, target audience, and pricing.
Technical And Customer Support
Both ExpanDrive and NetDrive have technical documentation available for users to understand their respective functionalities. Not only this, but they both have full support from services such as Amazon, Azure, and Google Drive, making them extremely easy to connect with those services.
As for customer support, NetDrive only functions during regular business hours and offers online support, but ExpanDrive offers 24/7 live assistance and is also accessible online.
This is where ExpanDrive has an edge because it makes it simpler to contact them in case of issues. Communication with the company is a critical consideration for businesses and enterprises to make due to the importance of timely support.
Platform Support
Platform Support Service refers to the assistance given to users by the platform provider using remote tools in relation to the platform services. The platforms that support ExpanDrive include Windows, Linux, and SaaS/Web.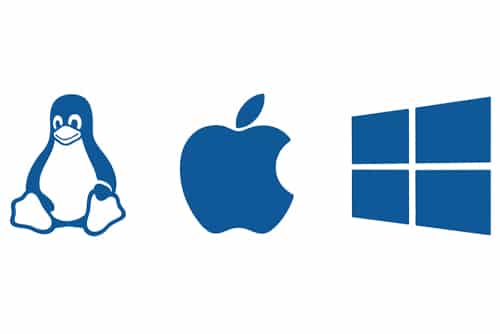 ExpanDrive's speed is fairly good, giving you the advantage of being able to access all of these discs as though they were kept locally on your PC. All forms of data are secure, and all types of assaults that may otherwise cause you problems are protected.
When it comes to NetDrive, it's only supported by Windows or macOS. Although NetDrive offers less platform support comparatively since it is the greatest Windows platform, stability is significantly improved in comparison, and you will have the best experience with a drive mapping program that you could hope for.
In short, NetDrive is definitely the better option if you're looking to work on Windows. If you're using anything other than the Windows OS, ExpanDrive is your go-to!
Audience
These two software programs each offer unique functions that draw interest from various demographics. ExpanDrive is mainly used by Enterprises and IT departments looking for a cloud software solution to integrate cloud storage with all of their desktop applications.
NetDrive is a remote storage tool that lets you access your cloud files as if they were on a local disk. There is also a handy local mounting feature for your online drives, which comes in handy if you are using the online storage space for personal use. ExpanDrive is used in a more professional environment, while NetDrive is a sensible choice for personal use.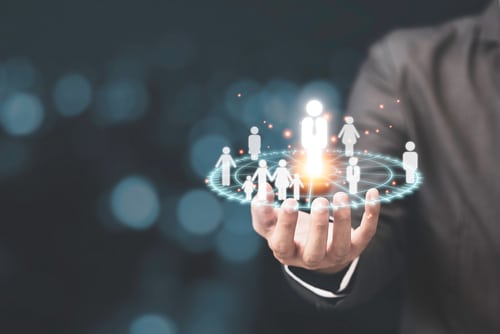 Pricing
Pricing options are provided by ExpanDrive and NetDrive in two distinct ways. Compared to NetDrive, which costs $19.95 annually, ExpanDrive is a one-time $49.95 purchase. It is also worth noticing that NetDrive offers a free trial as opposed to ExpanDrive, which does not. This allows the user to decide if they want to purchase NetDrive with a sense of security.
The prices for ExpanDrive are listed as follows:
| Number of Accounts | Cost in USD |
| --- | --- |
| 1 pack | $49.95 |
| 3 pack | $129.95 |
| 5 pack | $199.95 |
| 10 pack | $349.95 |
| 25 pack | $749.95 |
NetDrive, to the contrary, has a variety of different plans depending on the number of accounts you purchase and whether you purchase them as part of a team plan or not. You can find all the calculations neatly displayed on their website.
Verdict
From what we've compared, if you require simpler cloud storage support for Windows-based systems then NetDrive will sufficiently meet your requirements. However, if you're running a complex operation spanning many platforms and requiring on-demand support, then ExpanDrive will be your go-to option.
We have compiled the results of our comparisons in an easy-to-understand manner below:
| Category | ExpanDrive | NetDrive |
| --- | --- | --- |
| Customer Support | 24/7 Live Assistance | Business Hour Customer Support |
| Platform | Linux, Web, Windows | Very Stable on Windows |
| Audience | Enterprise/Company Use | Personal/Small Scale Use |
| Pricing | One Time $50 Purchase | 19.95$ Annually |
Conclusion
Picking a cloud storage service may seem like a daunting task with all the various services available. However, we hope this article made it easier and provided you with some insight into what to be looking for when choosing your cloud service provider.