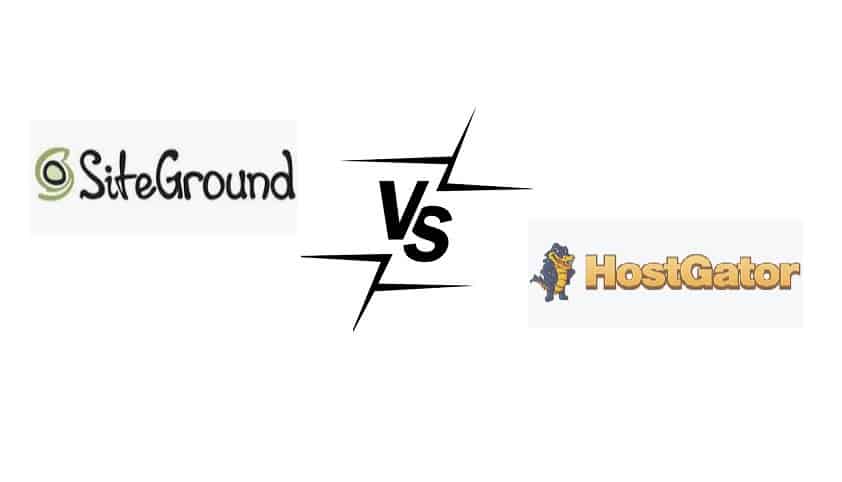 There are many web hosting providers in the world. However, both SiteGround and HostGator are top-rated among all of them. These web hosting services are well reputed and recognized worldwide. If you are on the look for a good web hosting for your Malaysian websites, you might be thinking whether SiteGround or HostGator would be good for you.
In fact, we are writing this post for clearing up the confusion on SiteGround vs. HostGator for Malaysia web hosting. So, after you have read the post, you will get a clear answer on which one is the best hosting option for Malaysia web hosting between these two hosting providers.
So, let's cut to the chase…
SiteGround vs. HostGator: Comparison For Malaysia Web Hosting
SiteGround for Malaysia Hosting (Top Ranked)
Note: This website ReviewPlan.com is hosted on SiteGround
Server Response Speed Test Scored A+
Latest Uptime Stats (Real Records)
Initially, we will talk about SiteGround. If you are a returning visitor on our site, then you would know that our website (ReviewPlan.com) is hosted on SiteGround. So, we have experience using SiteGround for a long time. In this sense, we can offer you a good review of SiteGround from the perspective of a user.
From our experience, we can tell that SiteGround is a top-notch web host. They have all the necessary features and facilities required to be a top web host. At the moment, they have 6 data centers all around the world. They are situated on 3 continents. And, one of them is located in Singapore and another one is in Sydney, Australia. Both of these data centers are very near to Malaysia.
So, for Malaysia web hosting SiteGround can not only be a good option, but also one of the best options. For your web hosting needs, SiteGround has all kinds of web hosting packages like dedicated, shared, cloud, WordPress, resellers, WooCommerce, enterprise, student, and agency web hosting, etc. SiteGround's web hosting plans start from $6.99/monthly at the time of writing this post.
Of course, during promotional offers, the price gets less than that. And, they offer multiple packages in every kind of web hosting plans. SiteGround also has a lot of freebies if you buy web hosting from them. For example, they offer free website migration, free drag, and drop website builder, free email service, dynamic caching, free SSL, free SSD, free CDN, and more.
They have a guarantee of up to 99% uptime. And, we can say that they are actually saying the truth as we have been using their service for a long period of time. Also, if you are skeptical about SiteGround, you can use their service for 30 days without any issue. Because they offer 30 days of a money-back guarantee. So, you can get a refund within this period if you are not going to continue with them anymore.
SiteGround also has a 24/7 customer support system. You can connect to them whenever you want to from wherever you are via email, live chat, submitting tickets, and direct phone calls. All of their customer support staff are highly skilled and friendly. So, you will not face any difficulties going with SiteGround even if you don't have any prior experience in web hosting.
If you have been reading reviews of web hosting services, then you must have heard the name of HostGator. At the moment, this is one of the most popular alternatives to SiteGround. So, let's learn more about this web host. HostGator was founded by Brent Oxley back in 2002. And, over time, it has started to become popular to website owners.
Due to its sky-high popularity and success, EIG (Endurance International Group) has brought HostGator from Brent Oxley in 2012. Now, HostGator offers a wide range of hosting plans from shared, cloud, dedicated, resellers, VPS, application, to even Windows hosting.
On top of this, they also offer domain registration, web design, PPC, and SEO services. They have some of the most budget-friendly hosting plans among all the other similar web hosting providers. For instance, the shared hosting plan of HostGator starts from 2.75 USD per month at the time of writing this post. And, during promotional offers, you can get this for less than that.
HostGator has multiple data centers located in Utah and Texas in the USA. And, you cannot choose your preferred data center while buying a hosting account with them. So, in this case, you can say that they are not that great from Malaysia web hosting. However, HostGator offers free Cloudflare CDN service with its hosting packs to make up for the lack of data centers worldwide.
All the hosting plans of HostGator comes with some attractive features like unmetered bandwidth, free SSL, a free domain name for the 1st year, free website transfer, free domain transfer, free website builder, up to 200 USD ad credits for free, and more. In addition, they also guarantee up to 99.9% uptime. You will also like the 45 days money-back guarantee of HostGator.
HostGator offer cPanel control panel. Thus, you will be able to manage all of your websites hosted with HostGator with ease from one place. They also have over 690+ web hosting related tutorial articles and more than 500 video tutorials on their official website and their YouTube channel. So, if you are facing any issues regarding your web hosting account, you can check those out to fix it on your own.
Then again, if you want assistance, then the professional and reliable customer support team of HostGator is there. They are available 24/7/365 all-round the year. You can communicate to them using many mediums like live chat, submitting tickets, direct phone calls, and email. All in all, HostGator is a good option if you are going to need a web host for international websites.
Last Words:
There you have it! The comparison between SiteGround vs. HostGator for Malaysia web hosting. Now it is your turn to decide the best option for you. We know that it might still be a hard decision for you. So, we have a suggestion for you. We believe SiteGround would be the best option when it comes to Malaysia web hosting.
Because they are reliable, high-performing, and have data centers near Malaysia. Whereas HostGator might have cheaper packages, but they lack data centers closer to Malaysia, which is the most important factor when it comes to local web hosting.