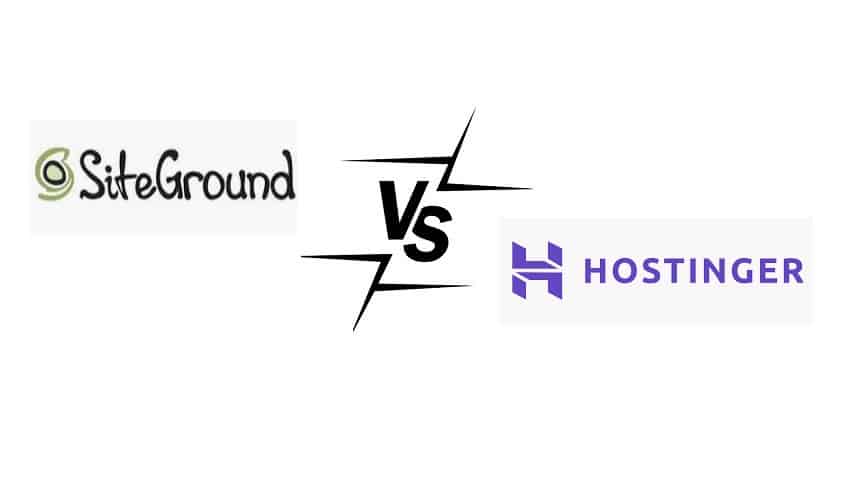 Confused about choosing between SiteGround vs. Hostinger for Malaysia web hosting? No need to be worried. Because we will be comparing both of these premium web hosting services in this post. By the time, you have finished reading this post, you will be able to choose the best option between Hostinger and SiteGround for Malaysia web hosting.
So, without wasting more time, let's get to the good part…
SiteGround vs. Hostinger: Comparison For Malaysia Web Hosting
SiteGround for Malaysia Hosting (Top Ranked)
Note: This website ReviewPlan.com is hosted on SiteGround
Server Response Speed Test Scored A+
Latest Uptime Stats (Real Records)
SiteGround is a web hosting company from Sofia, Bulgaria. This is a privately owned company. At the moment, they are offering their service all over the world. They offer all types of major web hosting plans like shared, WordPress, resellers, WooCommerce, dedicated, cloud, VPS, enterprise hosting, etc. The pricing of their hosting plans is also reasonable.
You will also find many great features and facilities with their hosting packs for free. For instance, the packages come with features like free SSL certificates, SSD servers, free Cloudflare CDN, free email, automatic daily backup, unlimited bandwidth, and, advanced security features. All of their host plans are managed as well. So, you will not have to manage anything server-sided.
Right now, they have over 2 million clients all over the world. For your information, we are also one of their very satisfied customers. Yes, this website (ReviewPlan.com) is hosted with SiteGround. And, we are happy with tier service and performance. SiteGround has 6 data centers worldwide. And, they have 2 of them close to Malaysia. You can also choose your preferred data center to host your website while you are setting up your hosting account with SiteGround.
In that case, you can choose either Singapore or the Australia data center for your Malaysian websites. That way, you will get better performance on your local websites as it will be hosted near Malaysia. SiteGround has 30 days of money-back guarantee in their shared hosting plans. And, in their cloud hosting plans, they offer 14 days of a money-back guarantee.
With SiteGround you will get free website transfer and free website builder services. When it comes to security, SiteGround is a step ahead of their peers. They have implemented custom Web Application Firewall or WAF, free SSL, and has an AI anti-bot system in place for additional security. On top of that, they also have a dedicated team of staff that are constantly monitoring any attacks or vulnerable in their system.
With SiteGround, you will get a guarantee of up to 99% uptime. And, we can back their claim as we also using their service for a while. On the official website of SiteGround, you will find thousands of web hosting related tutorials and videos for free. So, even if you are not a user of SiteGround you will be able to learn a lot about web hosting from their supplied resources.
Added to that, they have a 24/7 customer support team. You will be able to converse to them using multiple methods such as email, call, submit tickets, and live chat. The customer support team of SiteGround is very friendly and fast in solving your issue. We would recommend SiteGround without any hesitation.
If you are looking for a web host that offers cheaper packages, you can go with Hostinger. This is also a web host company based in the USA. But this one has a lot of users. For your information, at the time of writing this, Hostinger has over 29 million users (including web host, domain name, and email hosting users). So, you can see that this is a popular web hosting company.
Besides offering web hosting, they also offer other services like domain name registration, domain name transfer, web design services, cheap SSL certificates, and more. You will get most of the major types of hosting packs from Hostinger such as cloud hosting, shared hosting, VPS hosting, Windows VPS hosting, WordPress hosting, student hosting, Minecraft severe hosting, and more.
The best thing about Hostinger is that all of their web hosting plans are very affordable. They also offer a totally free web hosting service. But we don't recommend that for professional websites. Some of the notable facilities and features of Hostinger are unlimited bandwidth, LiteSpeed cache, free SSL certificates, WordPress acceleration, CloudFlare CDN, SSD drives, GitHub integration, SSH access, etc.
Also, you will get a free domain name with their web hosting plans. Similar to most other top hosting providers, they have a 99.9% uptime guarantee. At the moment, they have 7 data centers worldwide that are located in the USA, Europe, and Asia. And, when it comes to customer support, Hostinger is very fast and efficient. They claim that they try to answer any queries within 50 seconds.
You can get them 24/7/365 via live chat, email, and tickets. They also have 30 days of money-back guarantee on their web hosting plans. They have set up numerous security features like DDoS protection, account isolation, CloudLinux, daily backups, WAF, and more. So, you can trust Hostinger in terms of web security. All in all, you can go with Hostinger for hosting your international websites.
Closing Thoughts:
So, you are at the end of the post. Here, we have compared two of the most top-rated web hosting providers in the world namely SiteGround and Hostinger. Now, we admit that both of these options are great for hosting your websites. In this case, Hostinger has cheaper packages compared to SiteGround. But, from our experience, we would recommend SiteGround.
As you know SiteGround has its data center in Singapore, which near Malaysia. Also, they allow you to choose the preferred data center to host your site, unlike the other web hosts. Thus, for Malaysian web hosting SiteGround would be the best option. Now, it is up to you to choose the suitable web hosting package depending on your requirements and budget.