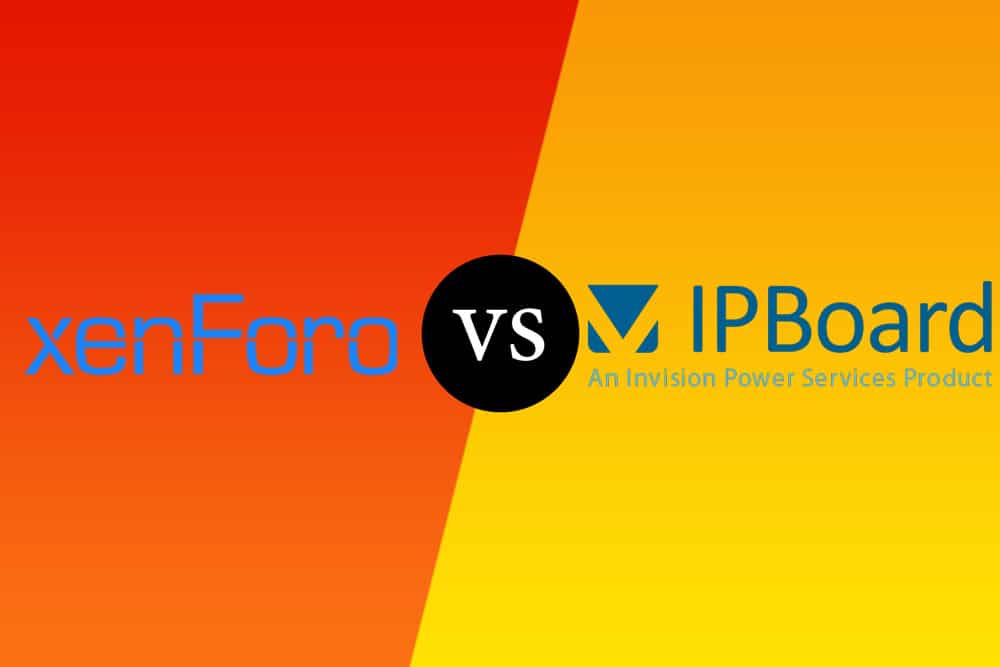 DISCLOSURE: This post may contain affiliate links, meaning when you click the links and make a purchase, we receive a commission.
Web scripting can be quite a menacing task, especially if you don't have much coding knowledge on your hands. While you could develop an eye-pleasing and fancy website by learning a couple of languages, there are tools like Xenforo and IPB that let you do that anyway, minus the hassle of writing monotonous scripts of codes.
However, developers of these softwares keep updating them from time to time to ensure they have everything the average user requires from them. That is why people have a hard time choosing from both tools since they're top-notch in quality. To help you with that, we've written a comparison guide comparing different aspects of both the softwares.
What Are Xenforo And IPB
Before we get to the comparison, it is essential to understand what these softwares are and what they offer. Xenforo and IPB are Script Forum software that offers you basic utilities and preset codes that you can use on your websites to help them perform better.
So let's say, for example, you want to add a "Home Button" on your website that takes the user back to the main page. Rather than getting into the technicalities of HTML and CSS, Xenforo and IPB will provide you with pre-written code which you can easily implement on your webpage. Not only is this less tiresome, but also saves precious time which you can utilize elsewhere.
Moreover, these tools also let you manage your website more effectively by allowing report generation, making your website SEO friendly to increase viewership as well by using pre-written codes to improve your website's performance. In short, they are a forum that will help you voice the problems you're encountering and will give you a sure-shot solution for them.
XenForo vs IPB: Which Is The Right Choice
If you're someone who's not sure which Script Forum software out of Xenforo and IPB would be the right choice for you, there's no need for despair. We'll be comparing their different features to find out which tool excels at what. So without further ado, let's dive in and see which one of these would be a better pick for you:
Starting off our comparison is the system requirements for both these softwares. For Xenforo, you'll need to ensure your system has at least PHP 7.0 along with MySQL 5.5. You'll also need some PHP extensions such as MySQLi, GD, PCRE, cURL, SPL, SimpleXML, DOM, JSON, iconv and ctype.
IPB, however, requires you to have at least PHP 7.2 along with MySQL 5.5.3, which is way less than what Xenforo demands, making IPB the clear winner in this regard.
As far as features are concerned, Xenforo is way ahead of IPB. It provides numerous SEO-embedded functions that help you better manage your website. You'll also have access to rating charts which you can compare with each other to see how well or poorly your website is performing and the things you need to take a look at in order to improve your website's condition.
Other than that, using Xenforo, you'll also get traffic enhancement tools that IPB doesn't provide. These tools increase the viewership of your website which in turn can translate to more revenue.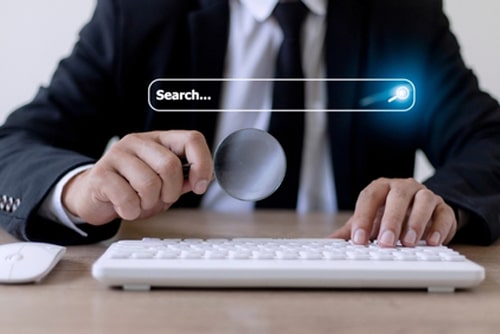 IPB is handy if you're looking to handle small websites. It doesn't require you to be much tech-savvy, and the interface is designed specifically for that purpose which makes it extremely easy to use.
Xenforo has a lot of advanced features in its interface solely for the purpose of making it easy to use; however, it may feel overwhelming to many people using it for the first time. While it isn't stated anywhere but unlike IPB, you require to have a decent amount of knowledge about databases and PHP if you're looking to work on Xenforo.
One department that IPB lacks is that it doesn't provide you with any sort of documentation. You'll have to scour the internet to see how to use it and that can sometimes be really cumbersome to do so.
With Xenforo, not only is the internet brimmed with easy-to-follow tutorials, but you also have properly designed documentation at your disposal which you can look up to if you encounter an issue.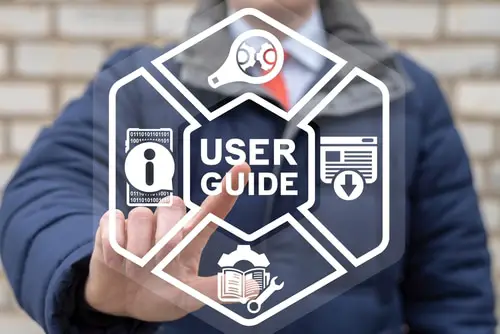 Speaking of their pricing, Xenforo's starter subscription will weigh $60/month on your wallet compared to IPB's, which is $99/month. However, IPB also provides a beginner pack which costs only $54 if you're just starting out. IPB, unlike Xenforo, also allows its users to have a free trial to judge if they like the software.
You can even choose a custom pricing plan with IPB, where you select only what you need specifically, leaving out all the other unnecessary features. The only downside to this is that if you don't like IPB, migrating to Xenforo isn't easy since Xenforo is new and doesn't support a seamless migration experience.
Verdict
IPB is for you if you're new to the world of web scripting and are looking to get familiar with these types of software. Since you won't need to get too technical, it's a great choice for people whose computer and website knowledge isn't their strongest forte.
IPB is also economical compared to Xenforo, so it's a great tool to have if you're just starting a new website and are low on funds. Xenforo has much more advanced and customizable options compared to IPB, which requires you to be somewhat acquainted with tech and websites.
Xenforo is for those who know exactly what they're doing and are experts at web scripting with a great deal of coding knowledge. Here's a summarized comparison of both tools:
| Feature | XenForo | IPB |
| --- | --- | --- |
| System Requirements | PHP 7.0 and MySQL 5.0. You'll also require a lot of plugins and addons | PHP 7.2 and MySQL 5.5.3 |
| Features | Provides comparison charts, SEO functions, advanced customization options | Provides customization options |
| Ease Of Use | Difficult to use for beginners | Easy to use for people with no basic knowledge of coding |
| Documentation | Yes | No |
| Pricing | $60/month | $54/month |
Conclusion
While IPB has been around for a long time, Xenforo is relatively new to the market but due to its advanced features is becoming a favorite for many users. However, there's no need to succumb to peer pressure. If you feel comfortable working with IPB, then stay with it, else there's always the option to migrate to Xenforo.