Editor Rating

Rated 3 stars

Good
---
Reviewed by:

Published on:

Last modified:
---
DISCLOSURE: This post may contain affiliate links, meaning when you click the links and make a purchase, we receive a commission.
Our Top Ranked #1 Web Host

Ideal for WordPress, Joomla, Drupal and eCommerce
What is Eleven2 Hosting?
Eleven2 hosting provides reliable web hosting services and operates locations across the USA, the EU, and Asia. Eleven2 hosting has expanded its operations significantly since its foundation and is now on the verge of being a market leader in providing web hosting services.
Providing high-performance hosting services with perfect reliability is quite a daunting task and necessitates pretty significant technical expertise and financial investment. So how does Eleven2 hosting fare? Read the full review to find out.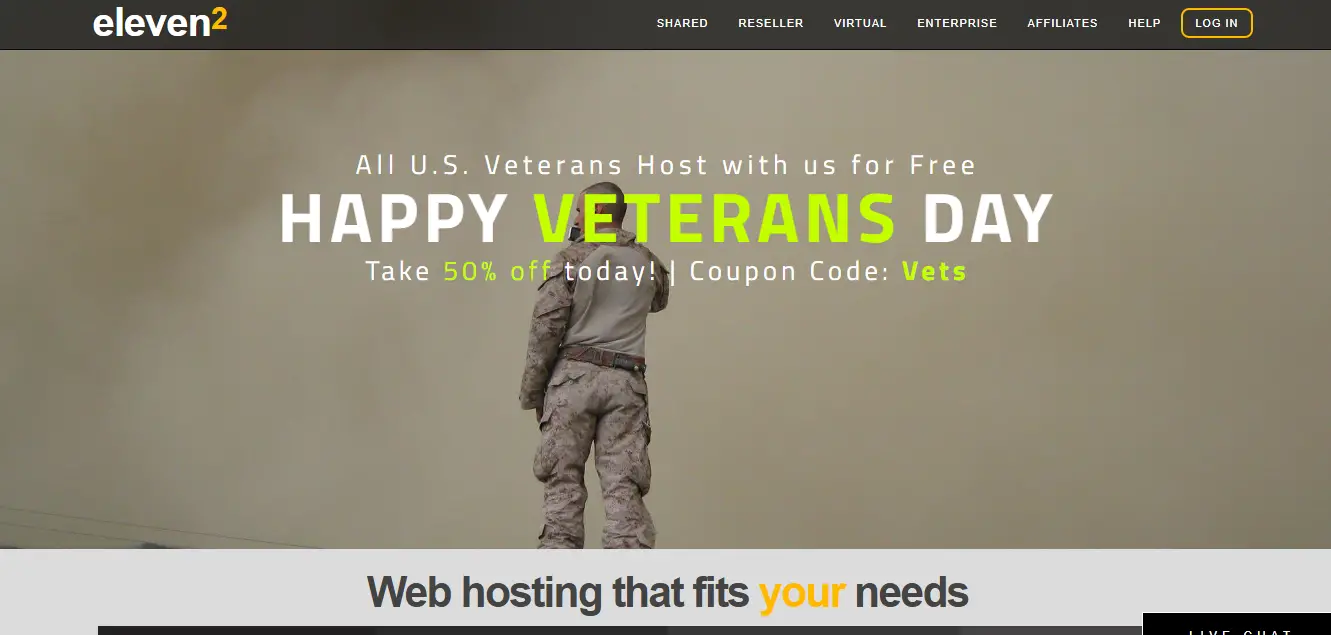 Eleven2 Reviews on Hosting Plans and Services
Eleven2 hosting offers a service portfolio that is not needlessly complicated. From its simple website that retains perfect functionality to its flexible yet powerful hosting plans, the company provides some much-needed clarity in pricing and plan constituents. Across a wide range of performance requirements and budgetary constrictions, Eleven2 offers a number of hosting plans.
In the domain of shared hosting, the S-100 plan costs USD 2.98 per month and comes with 10 GB of hard drive storage, 50 GB transfer bandwidth, and support for 10 add-on domains along with unlimited mailboxes for email services, unlimited databases and CloudFlare DDoS protection.
On the other end of the budgetary spectrum, the S-300 plan costs USD 10 per month and comes with 500 GB of hard drive storage, 40 TB of transfer bandwidth, support for unlimited add-on domains, unlimited number of email mailboxes, and an unlimited number of databases along with DDoS protection from CloudFlare.
All hosting plans come with CDN optimisation service across the company's own data centres across multiple continents for superior website performance anywhere on the globe. There is also integrated support for one-click installer services such as Softaculous that supports a large number of web apps and is hosted on high performance and load balanced servers with storage systems configured for redundancy and reliability alongside performance.
While it is typical for the web hosting industry, "unlimited" never really means truly unlimited resources. Unlimited services are provided only up to the point when certain usage thresholds are crossed, after which performance is noticeably curtailed, often to the point of unusability. In this aspect, Eleven2 scores major points since it does not make any claims of offering unlimited resources like unlimited bandwidth or unlimited storage.
Eleven2 Reviews on Reseller Hosting Plan
You also get Reseller plans. The company has a 13-year experience under its belt and knows the ins and outs of the web hosting business well enough to offer plans that would interest resellers and developers looking to bundle hosting along with their design and web development services.
The R-100 plan costs USD 9.98 per month and comes with 100 GB of storage space, 1 TB of bandwidth, and an unlimited number of sub-accounts. The more expensive R-300 plan costs USD 24.98 per month and comes with 300 GB of storage, 3 TB of transfer bandwidth, and an unlimited number of sub-accounts.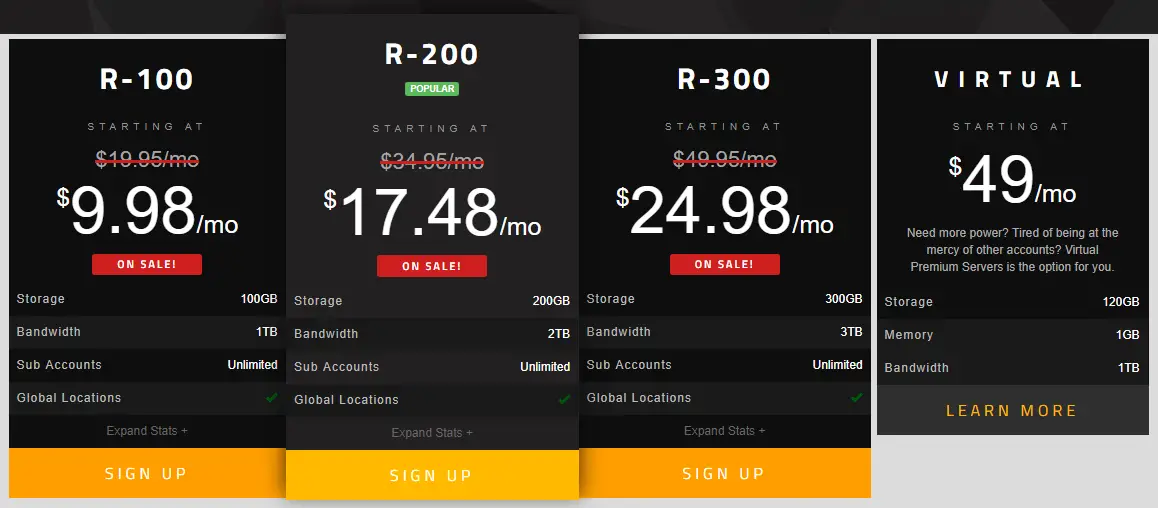 If more performance is what you desire, the company also has a portfolio of pure SSD plans that use high-speed SSDs instead of ageing hard drives. This eliminates any performance bottlenecks from the consideration and allows your websites to perform faster and more reliably even under intense load situations.
Eleven2 Reviews on VPS Hosting Plan
If flexibility and scalability are what you are looking for, Eleven2 has you covered. Its VS-100 plan starts at USD 24.50 per month for 120 GB of storage, 1 GB of memory, and 1 TB of bandwidth and goes up to the VS-300 plan that starts at USD74.50 per month for 360 GB of storage, 3 GB of memory, and 3 TB of bandwidth.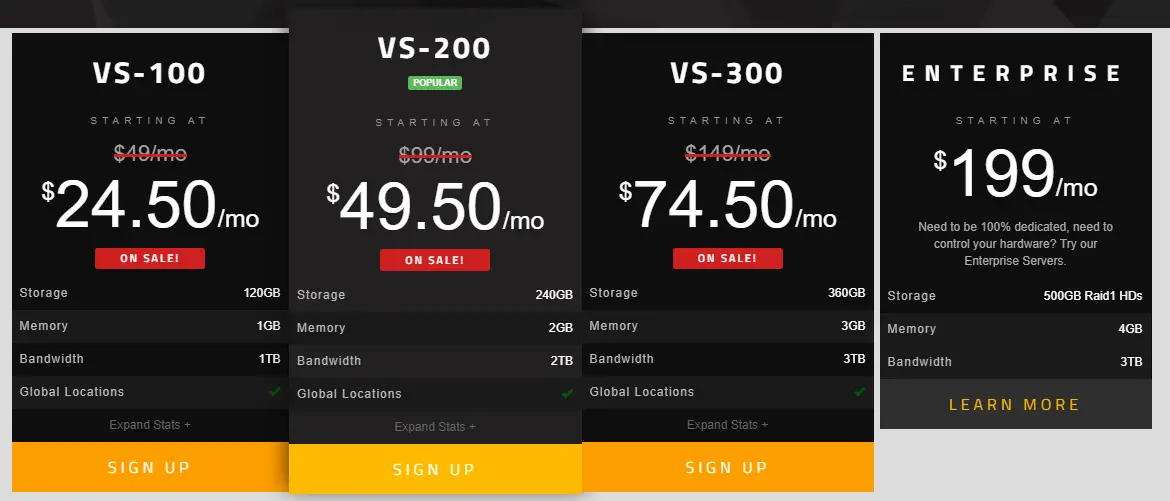 Eleven2 Reviews on WordPress Hosting

While there is no explicit hosting plans dedicated to WordPress, Joomla, Drupal or other CMSs, Eleven2 fully supports WordPress websites. Any pre-existing websites designed in WordPress is guaranteed to run as intended on Eleven2 servers.
Additionally, with support for 1 click install services, dealing with CMS becomes very easy. Coupled with the award-winning customer service that you get at Eleven2, it is no surprise that the company is definitely capable of handling any WordPress website you can throw at it.
Eleven2 Reviews on Support and Customer Service
Eleven2 hosting was founded in 2003 and for more than a decade its reputation has been built on providing prompt and accurate customer service and technical support. The staff employed by the company is well trained and effective in not only dealing with problems but also figuring out their solutions.
There is 24/7 telephone support with every hosting plan that allows you to directly talk to a professional no matter what your problem might be. For more advanced and hands-on users, Eleven2 hosting maintains a user forum as well as extensive FAQs and a comprehensive knowledge base that contains in-depth technical information. Customer support is available 24 hours a day, 365 days a year over email, online chat and telephone.
Eleven2 Reviews on Uptime Performance and Server Status
Eleven2 hosting has had a history of fairly unpredictable server uptime. Uptime status is maintained in the low 90s but sometimes the company has had major outages that hurt its average uptime record.
Reliability is not a big issue here but this is one aspect in which Eleven2 is bested by its competition by a fair margin. Speed decreases have dropped in recent times though, which may be an indicator of improved services in the future.
Good and Bad of Eleven2
Good
Simple hosting plans
Inexpensive hosting plans
Diverse choice of hosting plans
Great customer support
Value for money VPS plans
Bad
Server uptime not as high as the competition
Expensive dedicated hosting plans
Summary of Eleven2
The Eleven2 shared hosting plans are the most attractive thing about this web host. You pay little for a very diverse array of services that should fit even the most demanding scenarios at this price point. Overall, Eleven2 does just fine for the money and its worldwide presence is bound to make it a very attractive web hosting service provider.
Compare Eleven2 With Our Top Ranked Web Hosts!
SiteGround vs HostGator vs Eleven2

SiteGround

HostGator

Eleven2
Rating

Rated 4.5 stars

Rated 4.5 stars

Rated 3 stars

Price

$3.95/month

$3.95/month

$2.98/month

Criteria