Editor Rating

Rated 3.5 stars

Very Good
---
Reviewed by:

Published on:

Last modified:
---
Our Top Ranked #1 Web Host

Note: This website ReviewPlan.com is hosted on SiteGround
Latest Uptime Stats (Real Records):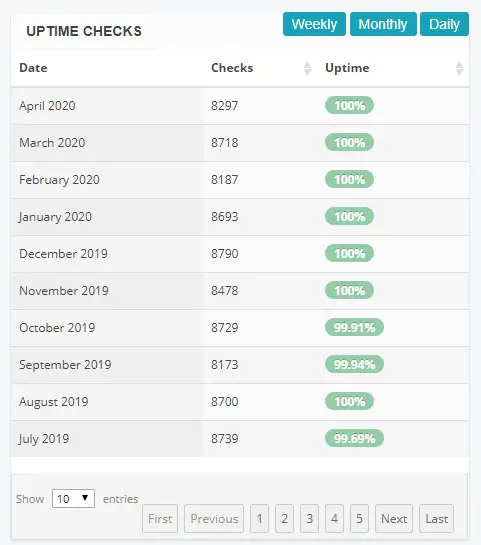 Server Response Speed Test Scored A+: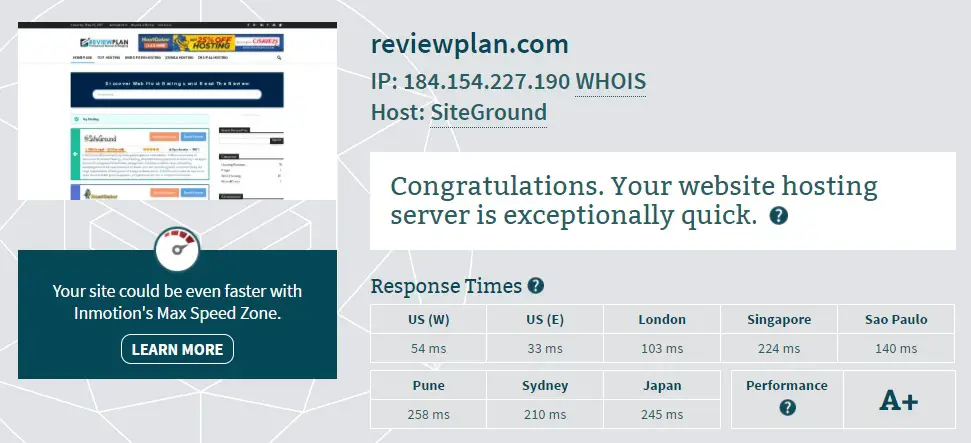 What is FDC Servers Hosting?
Established in 2001, FDC Servers is one of the largest providers of enterprise hosting solutions in the United States and globally. Operating in more than 8 countries and 13 data centres worldwide, FDC Servers is one of the most trusted and reliable names in enterprise-grade hosting solutions.
With access to high-performance Tier 1 bandwidth and 10 Tbps internet backbone, the company boasts of the highest bandwidth connectivity globally. Offering gigabit connectivity at the minimum, FDC Servers is definitely the way to go if high performance hosting solutions is what you are after. The full review follows.
FDC Servers Reviews on Hosting Plans and Services
FDC Servers Reviews on VPS Hosting Plan
With a 10 Tbps internet backbone, FDC Servers offers some of the fastest bandwidth hosting solutions. This makes the company the best choice for particularly bandwidth intensive situations such as high traffic e-commerce websites or academic institutions.
The company offers three separate tiers of VPS hosting plans. In the Starter tier plans start  from as low as USD 0.99 per month for transfer bandwidth rated at 5 Mbps, 128 MB of RAM, and 10 GB of storage space.
You can also choose your particular flavour of Linux operating system, processor architecture, and control panel interface between cPanel and Direct Admin. The step-up Enterprise tier offers greater compute power ranging from 2 to 4 processing cores, greater memory allocation, and a wider pool of IP addresses for up to 20 addresses. Plans start off at USD 29.99 per month and go all the way up to USD 219.99 per month.
Finally, there is the Cold Storage tier that offers a mid-range Enterprise tier plan and offers additional storage resources for data archival purposes. The basic plan starts off at USD 39.99 per month with every additional terabyte of storage costing USD 30 per month. All plans come with unmetered bandwidth, restricted only by the throughput of your subscribed plan.
FDC Servers Reviews on Dedicated Hosting Plan
Dedicated server-based solutions are where FDC Servers truly comes on its own. Connectivity throughput ranges from 1 Gbps to 100 Gbps with the bandwidth restrictions on the lowest plans clocking in at 330 TB per month inbound traffic and 330 TB per month outbound traffic. Beyond the set bandwidth usage scenarios, unmetered bandwidth is available at a minimum throughput of 1000 Mbps.
Traditional general purpose dedicated servers are available from as low as USD 199 per month for a single Intel Xeon 3450 CPU, 16 GB of RAM, and the choice between 500 GB of solid-state storage or 6 TB of hard drive storage to USD 529 per month for dual Intel Xeon E5 2650 CPUs, 32 GB of RAM and similar storage options as before.
A dedicated server plan for archival needs is available at USD 556.90 per month with dual Intel Xeon 5520 CPUs, 32 GB of RAM, and 250 GB of solid-state storage coupled with 80 TB of hard drive storage.
Servers designed specifically for transferring huge volumes of data start at USD 1599 per month for dual Intel Xeon 5520 CPUs, 72 GB of RAM, 2000 GB of hard drive storage, and unmetered traffic with dedicated bandwidth of 10 Gbps and go up to USD 9999 per month for dual Intel Xeon E5 2650 CPUs, 1.5 TB of RAM, the choice between 12 TB of solid-state storage or 96 TB of hard drive storage, and unmetered traffic at 100 Gbps outbound.
These plans are some of the most expensive and specialised hosting solutions for users with very specific needs. All dedicated servers come with IPMI and, except the very entry level offerings (which use Dell enterprise-grade hardware), SuperMicro enterprise grade hardware.
You also get a complete choice of which global data centre you want your server to be located in. this can be extremely valuable in case a large part of your web traffic originates from a certain geographical region; physical proximity definitely plays its part in reducing load time and network latencies. In other words, the gains are measurable.
If the wide range of preconfigured dedicated servers are not what you are looking for exactly, FDC Servers will also build you your very own custom server to your exact specifications.
FDC Servers CDN Plan
One final thing: thanks to its global presence, FDC Servers also operates a content delivery network service or CDN. In situations where your site traffic does not overwhelmingly originate from one geographical location, a CDN allows you to deliver content to all your clients by mirroring your data in multiple locations across the globe. CDN plans start at USD 5 per TB for a net transfer of less than 500 TB per month and go up to USD 2 per TB for a net transfer of over 2 PB per month.
FDC Server Reviews on WordPress Hosting
FDC Servers is the hosting service provider for highly specialised needs. While WordPress as a CMS is fully supported, there are no dedicated WordPress hosting plans on offer.
FDC Server Reviews on Support and Customer Service
FDC Servers delivers excellent customer service across the board. Technical support is proficient and delivers effective solutions rapidly. In short, just what you want from good customer service.
FDC Servers Reviews on Uptime Performance and Server Status
FDC Servers operate their data centres with multiple layers of network and hardware level redundancies. This leads to extremely stable server uptimes with very little down times or speed drops.
Good and Bad of FDC Servers
Good
Excellent hosting plans for people who know what they need
High-performance plans at every price point
Starter plans affordable for small businesses and individuals
Excellent customer service and technical support
Reliable server performance and sustained uptimes
Bad
No dedicated WordPress plans
No shared hosting plans
Summary of FDC Servers
FDC Servers is probably one of the great choices you can make if high-performance resource-intensive tasks are what you need servers for. Thanks to its excellent value for money plans, FDC Servers is an easy option.
Compare FDC Servers With Our Top Ranked Web Hosts!
SiteGround vs HostGator vs FDC Servers

SiteGround

HostGator

FDC Servers
Rating

Rated 5 stars

Rated 4.5 stars

Rated 3.5 stars

Price

$3.95/month

$3.95/month

$0.99/month

Criteria