Editor Rating

Rated 3.5 stars

Very Good
---
Reviewed by:

Published on:

Last modified:
---
Our Top Ranked #1 Web Host

Note: This website ReviewPlan.com is hosted on SiteGround
Latest Uptime Stats (Real Records):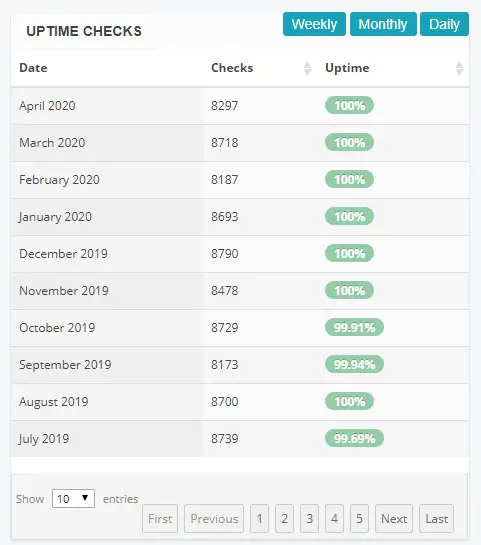 Server Response Speed Test Scored A+: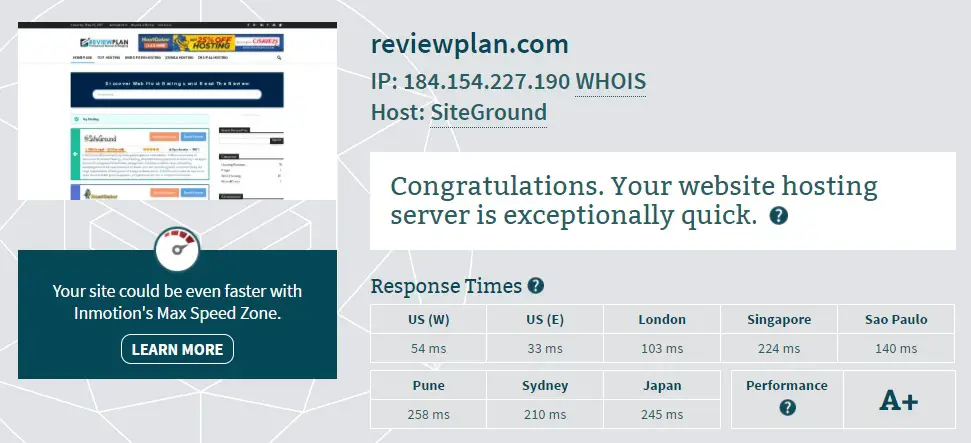 What is Host1Plus Hosting?
Host1Plus is a decorated web hosting services provider in the premium domain. Aimed mainly at various type of users, Host1Plus offers a strong suit of web hosting services including virtual private server or VPS hosting, cloud hosting, and budget shared hosting plans utilizing the very latest and high-performance technology available.
Host1Plus maintains data centers in nine different locations across the globe spanning 5 continents. As is evident, the company aims to completely disrupt the premium hosting services domain with its services.
But does its offerings really stand a chance against the quite formidable competition?
Read the review to find out.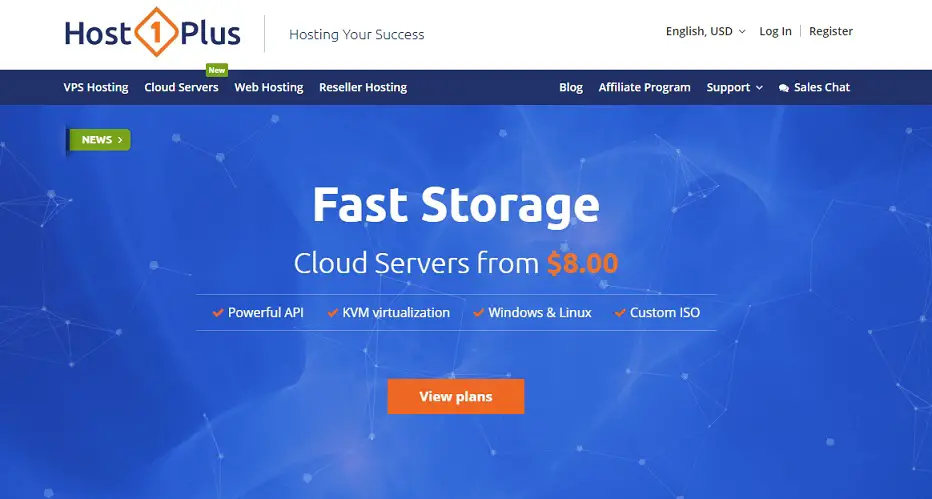 Host1Plus Reviews on Hosting Plans and Services
Host1Plus might be a business oriented hosting service provider but to its credit, the company does not entirely forgo the budget hosting sector.
Its shared hosting plans offer a great starting point for light resources applications and are targeted towards small to medium scale web enterprises.
The Personal hosting plan costs USD 5 per month and comes with unlimited storage space, unlimited transfer bandwidth, support for 3 add on domains and 5 subdomains, 5 databases and one free domain.
On the other end, the Business Pro plan costs USD 15 per month and comes with unlimited disk space, unlimited bandwidth, support for an unlimited number of add on domains and the unlimited number of subdomains, unlimited number of databases, and one free domain.
The Business Pro plan also comes with a dedicated IP free of cost whereas other shared hosting plans can purchase dedicated IP address at USD 2 per month. The company also offers discounted rates for long term billing cycles.
Shared hosting plans can choose from two industry standard control interfaces: cPanel and DirectAdmin. Also included is a one click installer for web applications like Drupal, Joomla, and WordPress.
However, prospective users should note that it is standard practice in the web hosting services industry, unlimited resources is not truly unlimited; service speed and accessibility is severely throttled, often beyond the point of any practical usability, when certain usage thresholds are exceeded.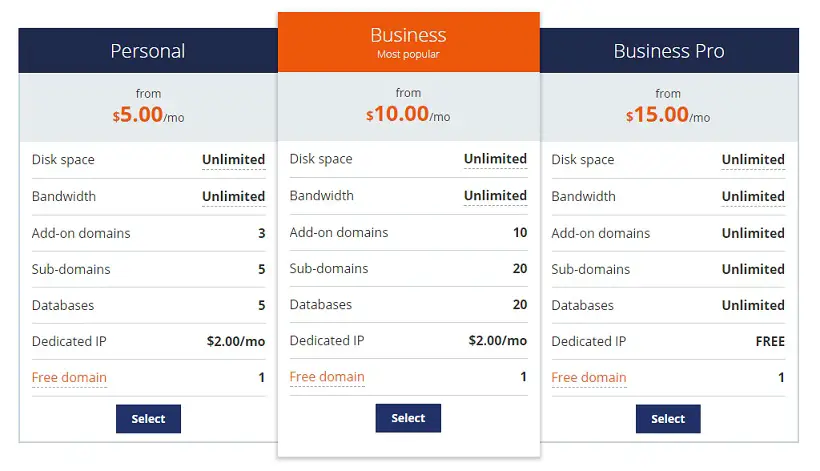 Host1Plus Reviews on VPS Hosting Plan
For more demanding users, Host1Plus also offers Virtual Private Server or VPS hosting plans. The cheapest plan "Amber" starts at USD 4 per month and offers 1 CPU cores, 512MB of RAM memory, 20 GB of storage space and 1TB of bandwidth.
The company's most popular "Silver" plan costs USD 11 per month and comes with access to 2 CPU cores, 2048 MB of RAM, 100 GB of storage space, and 2TB of bandwidth.
At the highest end of the spectrum, the "Diamond" VPS plan costs USD 83 per month and offers access to 8 CPU cores, 16384 MB of high-speed RAM memory, 1000 GB of storage space, and 12 TB of bandwidth.
All VPS plans operate on high-performance enterprise grade servers powered by Intel Xeon processors, SSD caching technology to offer superior read write performance, 500 Mbps uplink speed network connectivity, OpenVZ virtualization, and data storage configured in RAID arrays for enhanced performance as well as reliability.
VPS plans are hosted on Linux based OS and also offer DNS management tools as well as advanced analytical tools to measure and track resource usage. All client data is backed up multiple times for protection against even the most catastrophic hardware failures.
Host1Plus Reviews on Cloud Hosting Plan
Host1Plus has also deployed a cutting edge cloud computing infrastructure that is still in Beta. Cloud resources can be availed of via subscription plans: the low end LIN1 plan costs USD 8 per month and comes with 1 CPU core, 512 MB of RAM, 20 GB of disk space, and 2 TB of bandwidth whereas the high-end LIN32 plan costs USD 156 per month and comes with 8 CPU cores, 32768 GB or 32 GB of high-speed RAM memory, 1000 GB of storage space, and 24 TB of bandwidth.
Host1Plus Cloud servers are equipped with high-performance Intel Xeon E5 v3 processors, DDR4 error correcting code or ECC RAM memory for guaranteed reliability and data corruption protection, KVM virtualization technology, and operate on a cutting edge network to ensure that no bottlenecks get in the way of you getting superior performance.
Cloud servers support both Windows and Linux based OS depending on your requirements and can be deployed within seconds.
Host1Plus Reviews on Reseller Hosting Plan
Finally, because Host1Plus is first and foremost and business oriented hosting service provider, the company provides hosting plans especially targeted for resellers such as web designer and web developers who often also sell hosting in addition to design and development services.
The Started plan starts from USD 20 per month with 50 GB of disk space, 500 GB of bandwidth and support for an unlimited number of hosted domains, subdomains, and databases.
The high-end Business Pro plan starts from USD 50 per month and comes with 150 GB of disk space, 1500 GB of bandwidth, and support for an unlimited number of domains, subdomains, and databases.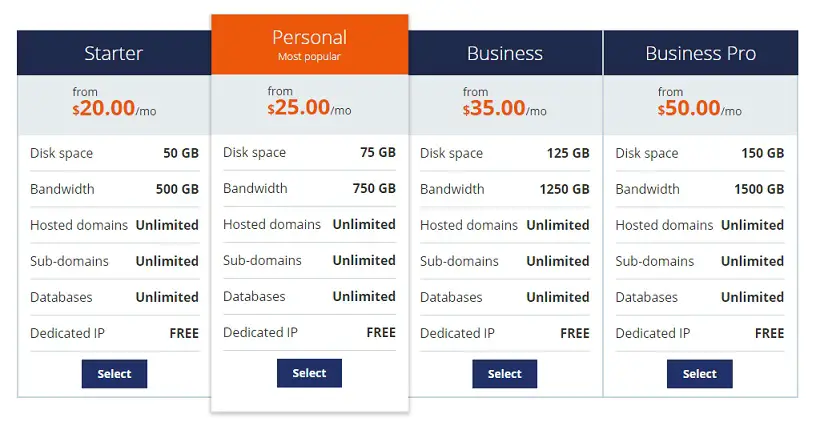 Host1Plus Reviews on WordPress Hosting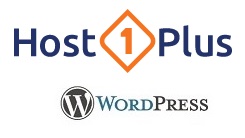 Host1Plus extensively supports WordPress CMS on its servers. With 1 click install support for more than 100 web applications, you can rest assured that your WordPress based web venture will perform up to its full potential on Host1Plus servers.
Host1Plus Reviews on Support and Customer Service
Host1Plus maintains a unique multi-tiered customer support solution. General customer support is bundled with all Host1Plus web hosting plans. However, you can also purchase enhanced priority customer service for faster resolution of problems.
This ensures that whatever help you require, technical support is always available at a moment's notice and for sensitive users, priority can be increased for a fee.
Host1Plus Reviews on Uptime Performance and Server Status
Host1Plus has maintained an admirable server uptime record status with very rare, if any, down time. Its high-speed servers and multiple levels of redundancies ensure that hosting services are never disrupted.
Good and Bad of Host1Plus
Good
Large variety of plans, even for low budget clients
High-performance servers for enterprise grade performance
Reliable service record
Unique customer service program
Extensive flexibility in all hosting plans
Bad
Budget plans are not at all value for money
Tiered customer support may result in worse support in the General tier
Summary of Host1Plus
If you are looking for strong and high performance hosting services, Host1Plus is definitely one to consider, especially for business and enterprise uses.
Its budget plans are a disappointment for small business owners but if you can afford its more expensive plans, you are definitely in for a treat.
Compare Host1Plus With Our Top Ranked Web Hosts!
SiteGround vs HostGator vs Host1Plus

SiteGround

HostGator

Host1Plus
Rating

Rated 5 stars

Rated 4.5 stars

Rated 3.5 stars

Price

$3.95/month

$3.95/month

$4/month

Criteria