Editor Rating

Rated 3.5 stars

Very Good
---
Reviewed by:

Published on:

Last modified:
---
DISCLOSURE: This post may contain affiliate links, meaning when you click the links and make a purchase, we receive a commission.
Our Top Ranked #1 Web Host

Ideal for WordPress, Joomla, Drupal and eCommerce
What is NDCHost?
In the web hosting services industry, it is difficult to find reputed companies who can juggle multiple responsibilities at once and execute them to the same extent. You find "budget" hosting companies who offer only shared hosting plans with very few premium plans and you can find "enterprise" hosting companies who offer powerful hosting solutions like VPS and cloud hosting but do not have any offerings that are accessible to individuals or small businesses.
NDCHost aims to change that. The company has been providing reliable all-purpose hosting services to both individuals and large corporates since 2002 and is widely regarded as one of the best hosting service providers in the business. T
he company really does offer a wide array of diverse services and according to popular opinion, it does deliver on every count. In this review though, we still take it through its paces. Let's go.
NDCHost Reviews on Hosting Plans and Services
Taking center stage at NDCHost are its shared hosting plans. While NDCHost does not offer tiered services, it restricts its usage policies based on the number of visitors.
While this strategy is definitely less than optimal for a number of reasons, it helps the company to keep its offerings competitive with the rest of the industry while at the same time not compromising on its more premium services.
Its low end "Essential" plan costs USD 3.95 per month and allows 25,000 page views per month while on the other end, the "Extreme" plan costs USD 9.95 per month allows 150,000 page views per month.
All shared hosting plans come with unlimited domains, email, storage space, and bandwidth. The company offers a robust one-click installation system that supports over 300 web applications like WordPress and Joomla.
Its strong firewall protection system keeps malware at bay and RAID 6 storage ensures data redundancy with the added benefit of improved performance. Also included is a host of search engine optimisation or SEO features and marketing tools that help you boost traffic to your website and drive page views.
Overall, NDCHost has some of the great shared hosting plans you can find on the market.

NDCHost Reviews on Cloud Hosting
The diverse array of shared hosting plans at NDCHost does not mean that the company skimps out on the needs of more advanced users. Its Cloud Server plans are also extremely versatile and designed to suit the needs of the beginner to enterprise-grade websites.
The "Small Server" category starts with the Cloud 5 plan which costs USD 5 per month and comes with 1 CPU core, 512 MB of memory, 12 GB of storage space, and 1 TB Of transfer bandwidth.
On the other hand, the "Large Server" category begins with the Cloud 160 plan that costs USD 160 per month and comes with 8 CPU cores, 160 GB of memory, 384 GB of storage space.
All cloud hosting platforms support the industry leading cPanel control interface as a paid add-on. You can choose from a host of Linux based operating systems.
NDCHost cloud servers can be fully managed round the clock by network professionals and system engineers at an additional cost. This modular approach to services makes NDCHost the hosting service provider of choice for medium businesses as well as enterprise clients.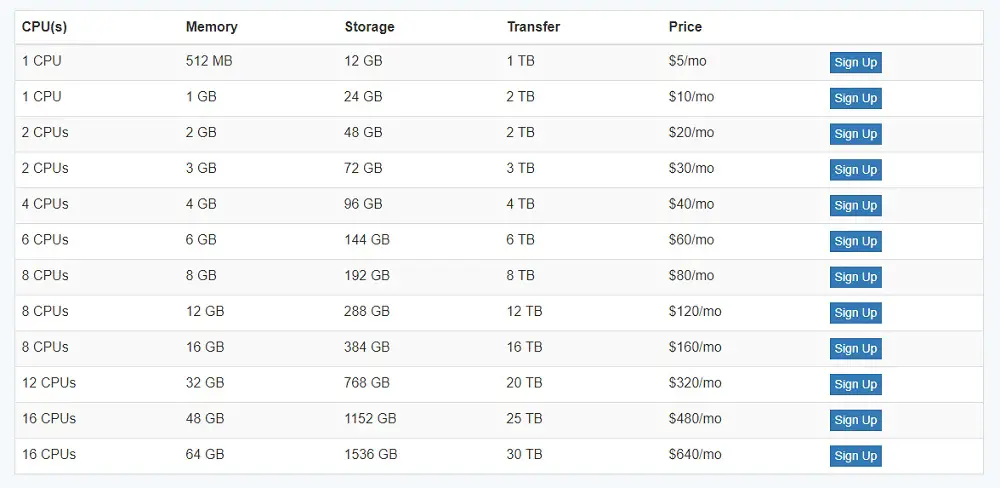 NDCHost Reviews on Dedicated Hosting
For even more resource intensive applications, NDCHost offers dedicated servers with guaranteed resource allocation. The cheapest plan comes with an Intel Atom D510 dual-core CPU clocked at 1.66 GHz along with 4 GB of memory, a single hard drive and 10 TB of transfer bandwidth.
The most expensive plan costs USD 369 per month and comes with a dual Intel Xeon E5-2620 CPUs, each with 6 cores, clocked at 2.6 GHz, a maximum of 256 GB of RAM memory, 4 hard drives, and 10 TB of transfer bandwidth. cPanel and Web Host Manager licenses are available as paid add-ons, as is Microsoft Windows Server.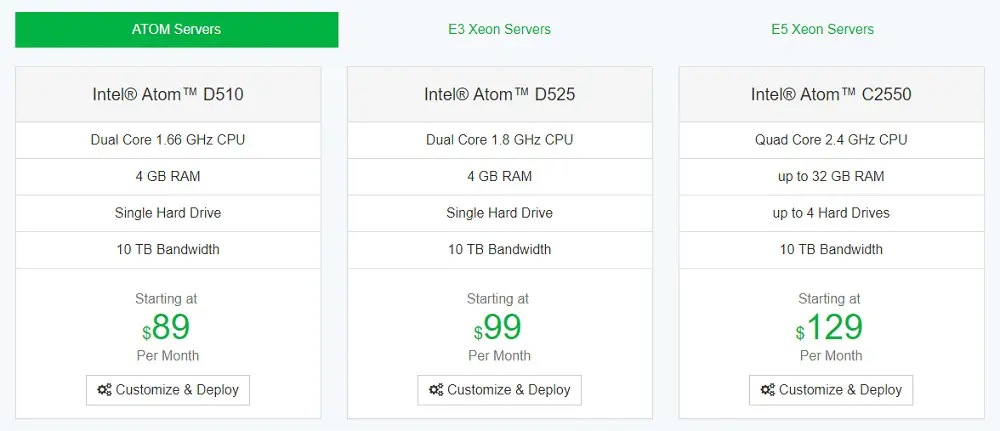 NDCHost Reviews on WordPress Hosting
NDCHost has dedicated WordPress hosting plans custom built to address the needs for sites hosted using the WordPress content management system, or CMS, platform.
The Essential WP plan costs USD 5.95 per month and supports 1 website, 25,000 views per month, and 50 GB of storage space while the Extreme WP plan costs USD 9.95 per month and supports 3 websites, 150,000 page views, and 150 GB of storage space.
All plans include regular backups to protect against data loss or catastrophic hardware failure. NDCHost WordPress plans also come with WP-CLI, a powerful command line based tool that is suitable for advanced users to rapidly manage their WordPress installations.
Additionally, with file caching technology and LiteSpeed web server technology, performance is greatly improved over traditional alternatives.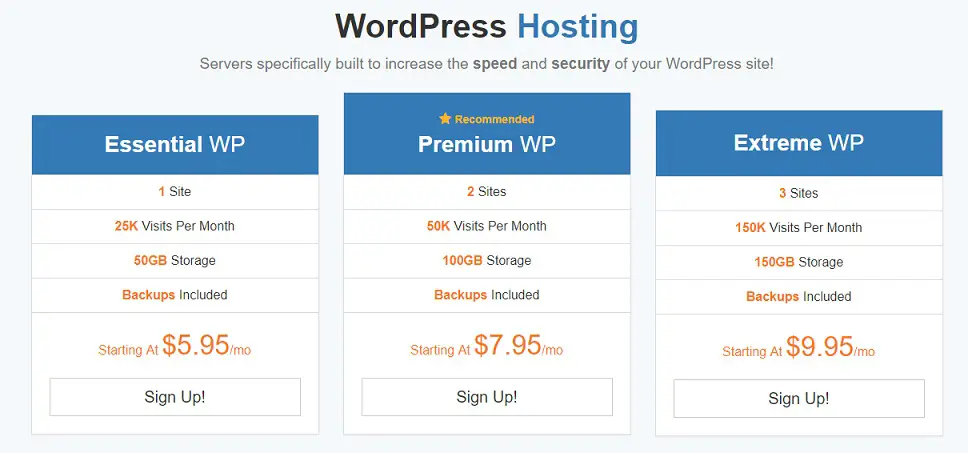 NDCHost Reviews on Support and Customer Service
You can contact NDCHost customer service any time of the day, any day of the year, over email, phone, or IM. Its online helpdesk system includes a ticketing system that ensures queuing of queries and speedy response times, thanks to an experienced technical support team.
NDCHost Reviews on Uptime Performance and Server Status
NDCHost offers budget plans but its reliability is at par with the best. Server uptime status has been consistent over time with very little decreases in speed and rare instances of down times.
Good and Bad of NDCHost
Good
Wide variety of hosting plans at many pricing levels
Add on services allow you to balance performance and customer service
Strong technical support team
Robust reliability and service record
Reputed for strong performance
Bad
Shared hosting plans restricted by page views
No virtual private server or VPS plans
Summary of NDCHost
If you are looking for a versatile hosting services provider, look no further than NDCHost. The company offers great performance and reliability at your choice of budget and pricing.
You can move up when it is suitable for you and add services for your comfort at your discretion. NDCHost is one of the best hosting solutions providers in the business period.
Compare NDCHost With Our Top Ranked Web Hosts!
SiteGround vs HostGator vs NDCHost

SiteGround

HostGator

NDCHost
Rating

Rated 4.5 stars

Rated 4.5 stars

Rated 3.5 stars

Price

$3.95/month

$3.95/month

$3.95/month

Criteria