Editor Rating

Rated 4 stars

Excellent
---
Reviewed by:

Published on:

Last modified:
---
DISCLOSURE: This post may contain affiliate links, meaning when you click the links and make a purchase, we receive a commission.
Our Top Ranked #1 Web Host

Ideal for WordPress, Joomla, Drupal and eCommerce
What is Site5 Web Hosting?
Site5 Web Hosting is one of the leading web hosting services. It was established in 1998 and has been striving to make its mark in the industry ever since. By providing excellent customer support and a guaranteed uptime, they have both gained and maintained a trustworthy, reliable customer base.
Site5 hosting offers a wide range of web hosting plans, and clients have the liberty to purchase a plan that meets their particular needs. Some features are exclusively available through Site5. Site5 offers a variety of helpful services to their customers including technical assistance that is available 24/7/365.
The website builder tools and website managing systems are a couple of client favorite features. This Site5 reviews will provide you an insight into the Site5 performance.
Details
 
Founded
1998
Server Location
Dallas
Services

Web Hosting
Reseller Hosting
Virtual Servers
Email Hosting
Linux Hosting
Domain Services
SSL Certificate

Unlimited Website
Available With HostPro Plan
Unlimited Storage and Bandwidth
Available With Web Hosting Plan
Domain Hosting
Available
Linux Hosting
Yes
Windows Hosting
No
WordPress
Optimized
Joomla
Optimized
Drupal
Optimized
Magento
Optimized
PHP Hosting
Optimized
e-Commerce Hosting
Depends
Email Hosting
Yes
SSL Support
Available SSL Certificate Price Starting at $39.95 Per Domain Per Year
Dedicated IP
Yes, $3/mo Per IP
Free Site Migration
Free For Both Internal and External Migration
Free Domain
No
Domain Privacy Protected
Yes, $7 Per Year
Money Back Guarantee
45 Days
24/7 Support
Control Panel
One-Click Installation
Yes, Softaculous
Website Builder
RVSiteBuilder
Automated Backup
Daily Free Backups
Content Delivery Network (CDN)
Cloudflare
Security Features

Malware Protection Cost $49.99/Yr Per Website
DDos Protection
SSL Certificate

Payment Methods

American Express
Discover
Visa
MasterCard
PayPal

Endurance International Group Network (EIG)
Yes
Social Profile
Site5 Reviews on Hosting Plans and Domain Services
Site5 offers some hosting plans to its customers. In addition to these plans, Site5 provides excellent customer support. Any service or plan related questions can be answered simply by dialing their customer service line and quality assistance will be provided. Read the list below to learn more about a few plans Site5 offers.
Site5 Shared Hosting plans offer customers a shared server plan. This plan includes unlimited bandwidth and unlimited disk space. With this plan, clients no longer need to purchase additional hard drives to securely store data. Instead, they are able to take advantage of the unlimited disk space that is offered by this shared hosting plan.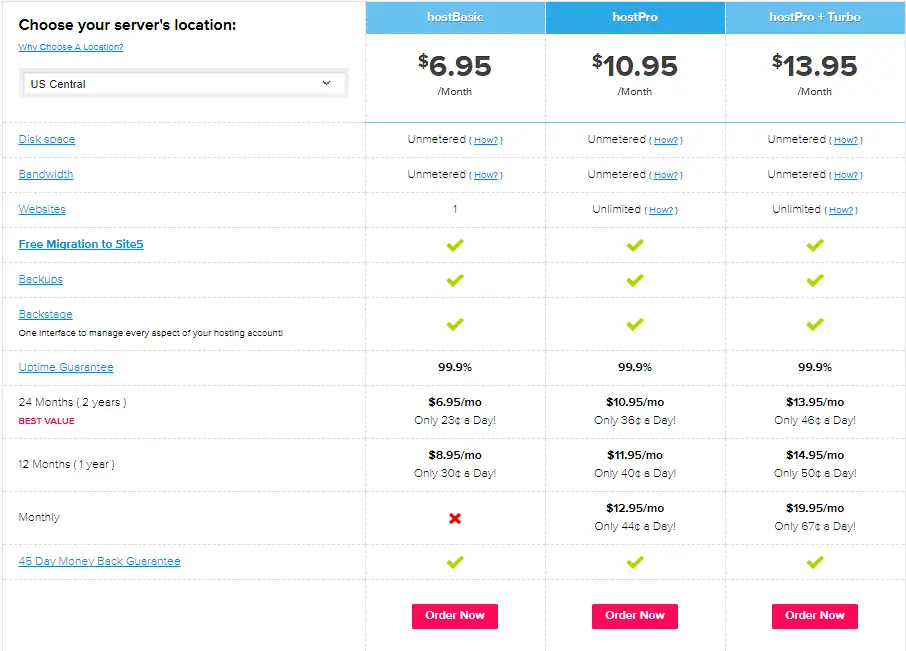 Site5 Reviews on VPS Hosting Plan
The VPS stands for Virtual Private Server, which is provided to clients by Site5. The Site5 VPS helps clients who need more server resources. For each VPS hosting plan, clients are given a semi-dedicated server for better performance. Site5 provides a better hosting environment for its customers, and this plan is called the managed VPS web hosting plan.
Site5 Reviews on Reseller Hosting Plan
Site5 reseller web hosting plans provide a specific amount of hard drive space and bandwidth connection to host the other websites on behalf of third parties. Site5 reseller hosting plans provide a 50 GB to 120 GB of disk space and a bandwidth of 500 GB to 1000 GB to their clients depending on their particular subscription package.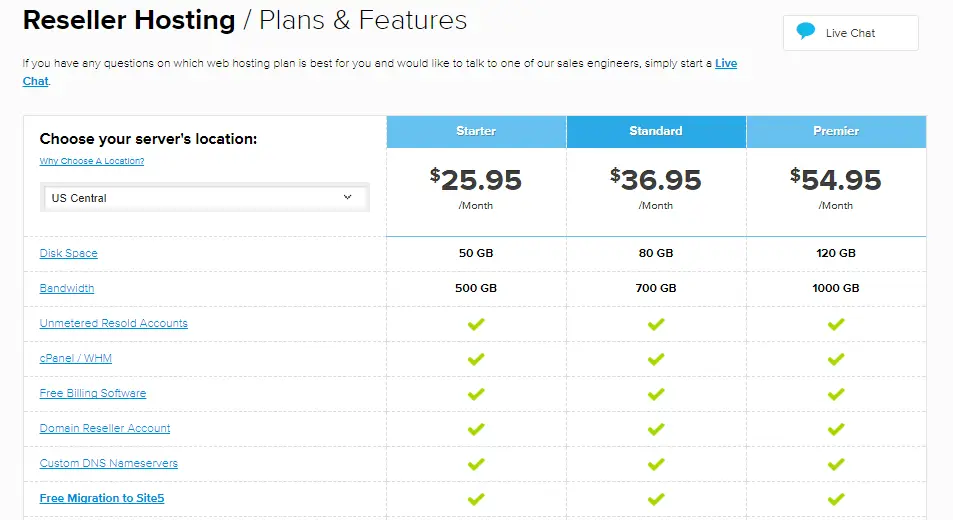 Site5 Reviews on Domain Service
A domain name serves as your website's identity. This name helps companies publish their own name, and companies can use multiple domains for a single account. Site5 domain services help you purchase domains of your choice for your website. You may also transfer your existing domain to Site5 through their domain transfer service.
Site5 Reviews on WordPress Hosting
WordPress is an online website creation tool. There are several other website creation tools available online, but WordPress has a reputation for being one of the best. In WordPress, the website is written in PHP. It is considered to be one of the most powerful and easiest systems for website content management and blogging.
WordPress allows you to control the data on your website easily, and it helps you manage and store data efficiently. With one simple click on the control panel, you can install WordPress and quickly begin running your website or blog. Site5 offers WordPress optimized hosting plans to boost the performance of WordPress on their platform.
Have a look at Site5 WordPress plans below.
The theme of your website can be the most attractive feature, and it gives you the opportunity to make a strong first impression. The web crawlers find the themes aesthetically appealing, and using an appealing theme is one of the best ways to increase your website's traffic.
Site5 WordPress themes are innovative, attractive, and free with every web hosting plan after registration. The Site5 WordPress offers a full WordPress support that includes the full PHP support for various versions. MySQL support is also guaranteed. The experts at Site5 will help you create an innovative and awe inspiring website that will gather traffic and help you build a reliable customer base.
Site5 Reviews on Email Services
Site5 offers email administration for businesses of all sizes. Whether it's a small scale business or a multi-national firm, the email administration meets every entrepreneur's needs. Site5 webmail services apply a refined methodology to your messaging framework to make it more powerful and more proficient.
Site5 email settings help you set up your email according to your preferences. You can use any email project, and auto email synchronization is provided to all of your electronic devices.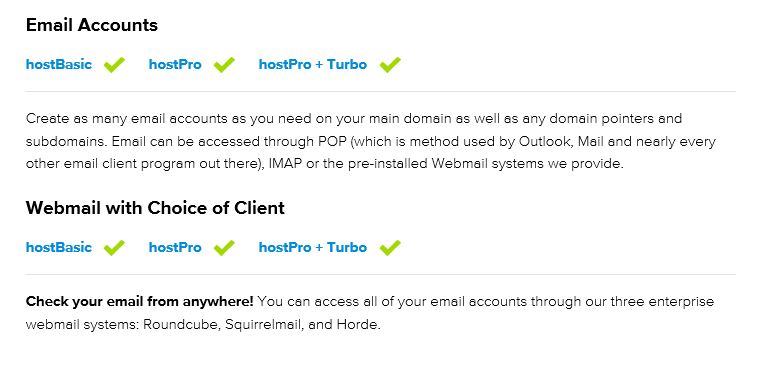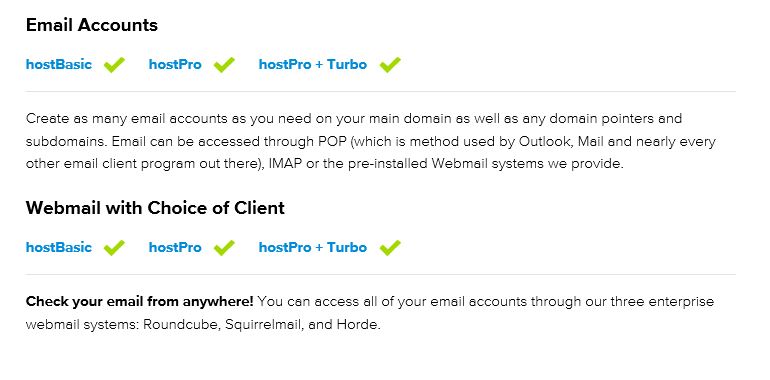 Site5 Reviews on Support and Customer Service
Prompt customer service is fundamental to web facilitating administrations. The client feedback is extremely useful for other customers. It helps them learn more about the administration and allows them to share tips. Site5 customer service is prompt, and Site5 help is always ready to resolve customer questions and concerns.
#Trial 1 Professional Live Chat Support
I tested the live chat support of Site5 hosting as they claim to offer fast and quick support to their clients and non-clients. Before I contacted them, I prepared few queries regarding their all hosting plans. Their personnel named as Narayan P responded me in 33.88 seconds which is quite fast.
He answered my all questions one by one. I was happy the way he talked with me, so polite and in a good manner. He solved my all queries on time and all information was correct, which he told me. I rated Site5 hosting live support 9 out of 10.
Here is the pick up from the conversation with Site5 live chat support:
Mike Lee: Hi, my name is Mike Lee and I have few questions about the Site5 hosting services.
Narayan P: Hello Mike. My name is Narayan, welcome to live chat. How may I assist you?
Mike Lee: Is Site5 Hosting provides free SSL service? How about paid SSL solutions?
Narayan P: It is 39.95$ per domain per year.
Mike Lee: How about Domain Privacy Protected Service? If yes then free or paid?
Narayan P: It is 7$ per year.
Mike Lee: Alright. Is there any Free Site Migration Service?
Narayan P: Yes, the site migration service is free, both from external and internal migration too.
Mike Lee: Great. Is Site5 Hosting offers Dedicated IP solution?
Narayan P: Yes, we provide dedicated IP if you have a valid reason for it.
Mike Lee: Free or Paid?
Narayan P: It is 3$ per month.
Mike Lee: Is Site5 supports Linux Hosting?
Narayan P: Yes, it is Linux hosting.
Mike Lee: And what about Windows Hosting?
Narayan P: No.
Mike Lee: What type of control panel is being used for Linux hosting? Or any other control panel which is used by your company?
Narayan P:We provide cPanel, and siteadmin panel.
Mike Lee: What platform is the Site5 hosting using to support One-Click installation? Softaculous?
Narayan P: We provide Softaculous.
Mike Lee: How many data centers Site5 Hosting has? What locations are these data centers/servers located?
Narayan P: All our data center are now in Dallas.
Mike Lee: Is free domain included in the hosting plans?
Narayan P: No, we do not provide any free domain.
Mike Lee: Any optimized hosting solution for e-Commerce hosting?
Narayan P: Unfortunately, we do not provide optimization, you will have to get the website optimized from your end.
Mike Lee: Does Site5 offer a Content Delivery Network (CDN)?
Narayan P: Yes, it is supported, you can use CloudFlare.
Mike Lee: That's great 🙂
Mike Lee: Is Site5 Hosting is a part of Endurance International Group(EIG)?
Narayan P: Yes, it is.
Mike Lee: What are the security features that Site5 Hosting offers?
Narayan P: Please refer this link: kb.site5.com security for details on the security feature.
Mike Lee: Will Site5 back up my website automatically?
Narayan P: Yes, we backup the site every 24 hours.
Mike Lee: Free?
Narayan P: Yes, it is free.
Mike Lee: May I know which year Site5 started the hosting business?
Narayan P: Was founded in the year 1998.
Mike Lee: Thank you for your time 🙂
Narayan P: If you are satisfied with this support interaction, please click on the 'Rate and Exit' button to rate this chat experience.
Narayan P: Thank you for contacting Live Chat. Have a great day!
Featured Service of Site5 Domain Name Server, Control Panel, SSL, SSH, FTP, and Website Builder
Site5 DNS
The domain name server works like a phone book for the internet. It maintains a directory of names and converts them into Internet Protocol (IP) addresses. Site5 name servers are very useful in translating IP addresses. Although the domain names are easy to remember, the computers, machines, and other website-accessing machinery require an IP address in order to access a website.
Site5 DNS helps translate the domain names into the correct IP addresses. If you need help using the Site5 DNS, check out Site5's web page that's specifically dedicated to this feature.
Site5 Control Panel
The Site5 control panel is divided into several categories. The backstage control panel allows Site5 to manage client accounts, and an email and password combination is used for this backstage control panel. The SiteAdmin control panel is set up for clients to use, and they can control their site without having to log into the backstage Site5 panel.
The MultiAdmin control panel is used to manage a variety of SiteAdmin accounts.
Site5 SSL
The security shell certifications are recognized and are used worldwide to safely secure your online storage data. The Site5 SSL provides one of the most secure connections that are offered. Your data is safe and sound in the hands of Site5 SSL security protocol. For more information about the Site5 SSL, visit this page.
Site5 SSH
A secure shell helps clients secure the connections to their remote computers, and it is a type of protocol that's offered by the web hosting companies. The Site5 SSH provides clients additional safety when accessing their remote computers and web accounts, and you can explore a general overview of Site5's SSH here.
Site5 FTP
Clients often use file transfer protocol to view larger files that can be easily sent using a specific web hosting service. Site5's FTP helps clients easily move their files from their computers to a server, or vice versa. Learn more about Site5's FTP here.
Site5 Website Builder
Website builder tools are new and innovative tools that have been introduced by the web hosting companies. Using these tools, you can design your website the way you want, and the Site5 website builder tool helps you construct an entirely unique website.
Site5 Reviews on Uptime and Server Status
Uptime Stats
The uptime and server stability are crucial features of any web hosting company. Site5 provides an uptime of 99.8% to its customers. Site5 stable uptime and the high Site5 speed are two elements you can depend on for running your websites smoothly. The Site5 infers its client before the server runs down.
The Site5 downtime is minimal and guarantees a 99.8% uptime for your website. The dedicated server will allow you to have an efficient speed for your internet.
Uptime Stats – Target: 99.8%
July 2017 – 99.51%
June 2017 – 99.99%
May 2017 – 99.88%
April 2017 – 99.99%
March 2017 – 100%
February 2017 – 99.95%
January 2017 – 99.99%
December 2016 – 99.99%
November 2016 – 100%
October 2016 – 100%
Site5 hosting guarantees to provide 99.8% uptime performance to their all customers. I decided to collect the uptime stats of Site5. I pinged a site hosted on Site5 from different locations and observed the site for the past 10 months.
Site5 achieved uptime target in 9 out of 10 months which is quite good. I have also shared the uptime stats for these 10 months. An overall uptime average of Site5 was 99.93, which is outstanding.
Note: Keep in touch with our site to get regular and latest updates regarding Site5 Hosting uptime stats.
Server Response Speed Test
Site5 server response speed is excellent as all people know very well that speed itself is very important when they have to buy a new hosting for their own website. If anyone of you faces a slow server speed, it will affect your website's worth and in the end, visitors will avoid visiting your site. Always do consider the server response speed of the hosting company if you want to buy their hosting plan.
The Site5 company is offering a great server response speed as I checked the server speed of a website hosted on Site5. I got an excellent result from them. Individuals can see the result on their own as shown in the given image. Overall server speed performance of Site5 hosting is A+.
Good and Bad of Site5
Good
The scheduled system maintenance program helps keep your systems running smoothly. If you are likely to face any downtime difficulties, the Site5 customer support will fix it during this scheduled maintenance period.
The customer support service always keeps you informed about your data usage and your current progress; moreover, before any server breakdown, the customer support at Site5 will notify you of any potential downtime your website may experience.
Site5 helps you to choose the location of your server.
The multi-admin features are useful for managing multiple cPanel accounts from one location and helping to ensure maximum security.
Daily backups are provided with Site5 web hosting plans. They perform the backups and safely store your content and information. You can also backup your own website files by using the backup functionality that comes with every hosting plan.
Bad
New users to Site5 web hosting find it somewhat user-unfriendly and difficult to get started. After a bit of practice, however, it becomes much easier.
No free SSL
Summary of Site5
In short, Site5 provides exceptional web hosting to its customers as evidenced by other Site5 reviews. The customer support is well-organized and well-equipped, and they respond to customer queries in real time. As a conclusion, Site5 is a good web hosting company and worth to try it.
Compare Site5 With Our Top Ranked Web Hosts!
SiteGround vs HostGator vs Site5

SiteGround

HostGator

Site5
Rating

Rated 4.5 stars

Rated 4.5 stars

Rated 4 stars

Price

$3.95/month

$3.95/month

$4.95/month

Criteria