Editor Rating

Rated 3.5 stars

Very Good
---
Reviewed by:

Published on:

Last modified:
---
Our Top Ranked #1 Web Host

Note: This website ReviewPlan.com is hosted on SiteGround
Latest Uptime Stats (Real Records):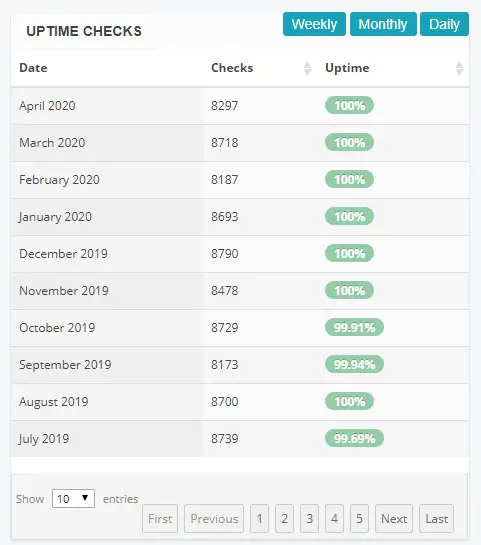 Server Response Speed Test Scored A+: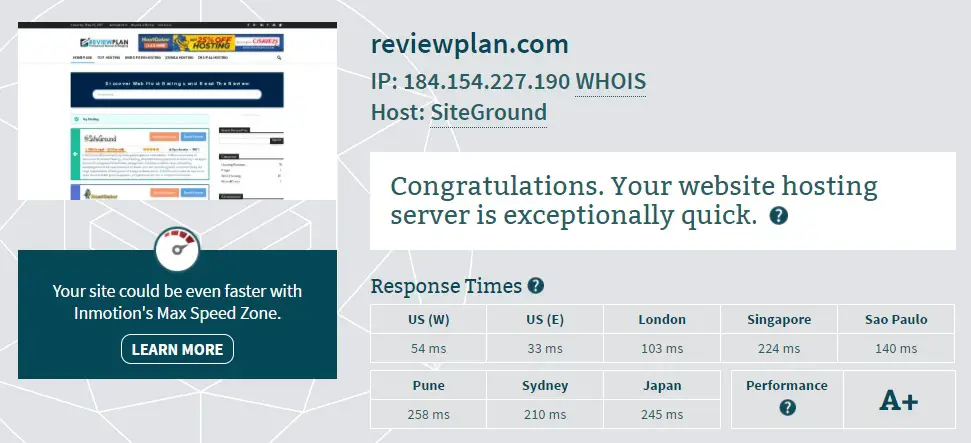 What is Vodahost Hosting?
Vodahost is among those numerous web hosting services providers in the business that seem to have simply existed for the sake of existing, offering nothing more and nothing less than what the market desires.
The company dutifully targets the affordable hosting domain and mostly offers one dimensional shared hosting plans that are probably good for most resource light websites and use cases that fall within this budget.
However, if you are looking for slightly more feature-packed plans or more resources at your disposal, you would do better to look elsewhere. Vodahost can be appropriately described as barebones, though that is not necessarily a bad thing; many people, such as beginner blog hosts and small businesses, do not need a full-fledged website with great performance.
However, in case you feel the need for additional resources or more performance, you will need to migrate your website to a different host. So is Vodahost worth the money? Read the full review to find out.
Vodahost Reviews on Hosting Plans and Services
Vodahost has just the one shared hosting plan, and it costs USD 7.95 per month. However, it is nigh on impossible to get any objective details about the plan or its usage limits on the company's website.
As is par for the course, the official Vodahost website lists everything as "unlimited", from hard drive storage space to bandwidth to a number of domains and hosted websites. However, this "unlimited" branding comes with a severe caveat; unlimited services are only truly unlimited until you cross a certain usage threshold, i.e. they are not really unlimited.

If you go beyond those thresholds, performance and services are severely throttled, to the point of being just short of totally cutting off. This technique allows the hosting provider to get away with saying that they are providing you with unlimited resources, because they are, just not at the speed you thought or expected.
To be fair, Vodahost is not the sole company who is guilty in this regard; this unfortunate practice is quite standard in the web hosting industry and most companies advertise their cheapest hosting services as having unlimited resources. But keep in mind that everything is not what it seems.
As far as performance goes, Vodahost shared hosting fared par for the course. Speeds were decent and storage speed was also adequate. This is fair praise for most shared hosting plans, so Vodahost is definitely in good company.
They also include their award-winning BlueVoda online website builder tool that allows anyone to develop and design their own website without needing to know any coding. This simple WYSIWYG based editor is simple yet powerful and can be used to design extremely attractive websites.
BlueVoda is definitely one of the better online website builder applications that we have seen web hosting service providers bundle with their site, so it kind of makes up for the fact that you do not get a decent choice of plans if you choose to sign up with Vodahost.
You also get a large number of unlimited features and support for databases as well as bleeding edge web development tools like CGI and PHP. If you are looking forward to marketing your website or make it into a commercial enterprise, Vodahost also provides programs for affiliate marketing as well as search engine optimisation.
Vodahost Reviews on WordPress Hosting
Vodahost includes support for all popular CMS platforms, including WordPress. WordPress is without a doubt the largest and most widely used CMS platform today and is used to host some of the most popular and largest websites and web ventures on the internet. Using WordPress also allows you to take advantage of some of the most usable and feature packed extensions and plugins to further improve your website.

WordPress certainly has the widest developer community to depend on for developing useful third-party plugins and extensions. Whether your website is a simple blog or an e-commerce venture, WordPress is the perfect choice for it and will allow you to design your website just the way you want it to.
With extremely simple user interface and a very usable profile dashboard that enhances usability without needing to resort to a complicated user interface, WordPress has earned its place as the most popular CMS platform.
Vodahost completely supports the WordPress CMS platform and has dedicated support services as well to help out new users who might not be totally familiar with the interface yet and might need some hand-holding.
Popular CMS systems like WordPress, Joomla, Drupal, and phpBB also have simple one-click install systems that make installing web applications and configuring your hosting platform an extremely easy and simple task.
Vodahost Reviews on Support and Customer Service
Being a budget hosting services provider, you should not expect exemplary customer service from Vodahost. That being said, the company does offer pretty good customer service and technical support for the prices it charges.
It won the 2013 Gold Award for Excellence in Customer Service and has been ranked and listed in many top web host series awards since 2006. Technical support is also fairly decent with the executives able to deal with most everyday issues that crop up.
There is an online ticketing system that allows you to file complaints and for customer service to get back to you. You can also reach customer service 24 hours a day, 7 days a week over the telephone, email, or instant messaging on the Vodahost website when you are logged in to your customer portal.
Vodahost Reviews on Uptime Performance and Server Status
Here is something that might come as a surprise: Vodahost has a 99.9% uptime status SLA guarantee for its shared hosting plans. SLAs for shared hosting is definitely a rare find and we are happy that Vodahost goes the extra mile for its customers. In general, server speed is quite adequate and downtime is minimal. Overall, Vodahost is a great record for a budget hosting service provider.
Good and Bad of Vodahost
Good
Just one plan makes choosing simple
Good performance for the money
Uptime guarantee via SLA
Good customer service for the money
Extensive support for CMS
Bad
No VPS hosting or other hosting plans available
Does not offer any compelling reason to switch from other service providers
Summary of Vodahost
Vodahost is a good hosting service provider by any means. However, it fails to distinguish itself from the vast array of hosting service providers in the industry. If you are looking for your first hosting, consider Vodahost. If you have already got one and thinking about whether to renew, it is not worth the hassle.
Compare Vodahost With Our Top Ranked Web Hosts!
SiteGround vs HostGator vs Vodahost

SiteGround

HostGator

Vodahost
Rating

Rated 5 stars

Rated 4.5 stars

Rated 3.5 stars

Price

$3.95/month

$3.95/month

$7.95/month

Criteria