Editor Rating

Rated 3 stars

Good
---
Reviewed by:

Published on:

Last modified:
---
Our Top Ranked #1 Web Host

Note: This website ReviewPlan.com is hosted on SiteGround
Latest Uptime Stats (Real Records):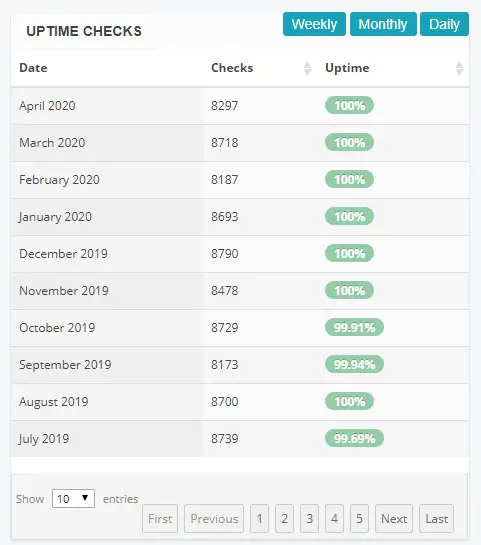 Server Response Speed Test Scored A+: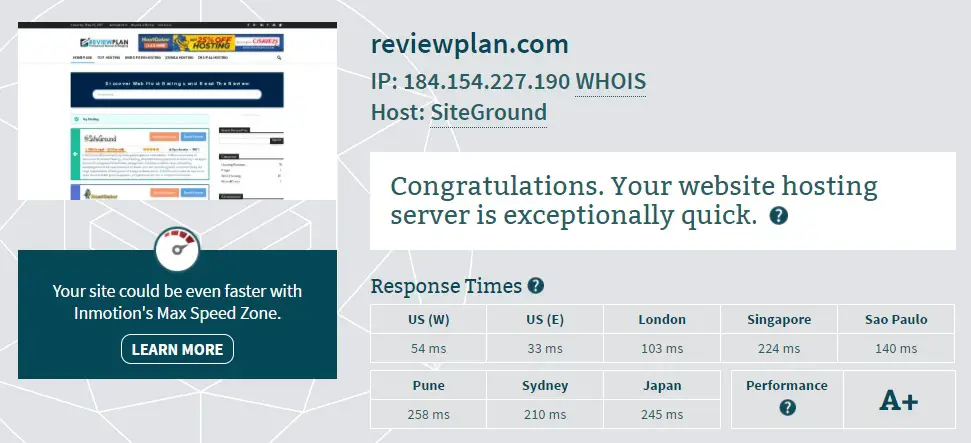 What is Zain Hosting?
Most of the hosting service providers featured here are typically international vendors. But there is definitely a case for localised service providers as well. Companies who offer web hosting services on a smaller scale might not have a bigger customer base but that allows lower prices and more region-specific plans.
Additionally, such companies also do not have to face competition or provide competition because their services are by definition unmatchable. Zain Hosting is based in Pakistan and offers a surprisingly robust suite of services at affordable prices.
The lack of competition does not mean that Zain offers bad service and abuses its monopoly. On the contrary, the company offers great value for the money it charges. Read the full review to learn more.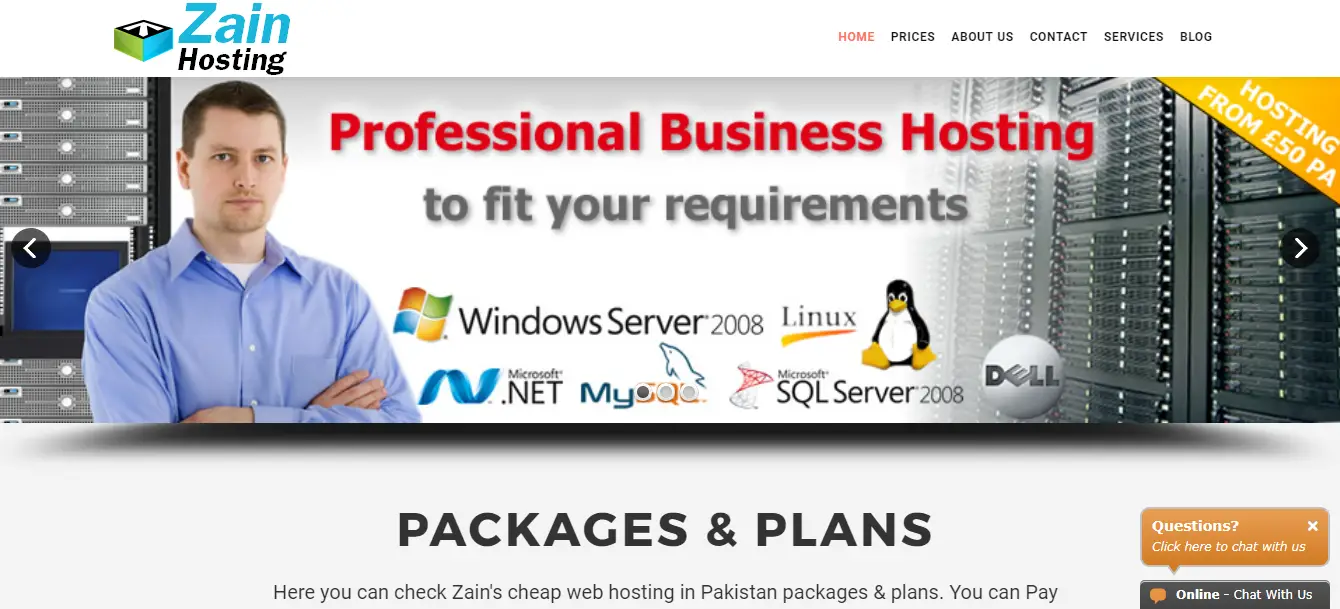 Zain Hosting Reviews on Hosting Plans and Services
Zain Hosting provides budget hosting services, primarily to customers in the Indian subcontinent. Technically, there is nothing stopping customers from other countries from purchasing hosting services from Zain hosting but you should keep in mind the consideration that infrastructure might not be as robust as you might get from a company in a more established and developed country.
Shared hosting plans start at USD 5 per month, which gets you 1 GB of storage space, 10 GB of bandwidth, support for up to 10 subdomains, email accounts, and MySQL databases.
The most expensive plan costs USD 30 per month and comes with unlimited resources. This is one area where you can really point out the lack of polish or expertise of this hosting service provider. Most budget hosting service providers typically provide unlimited shared hosting as their most inexpensive plan.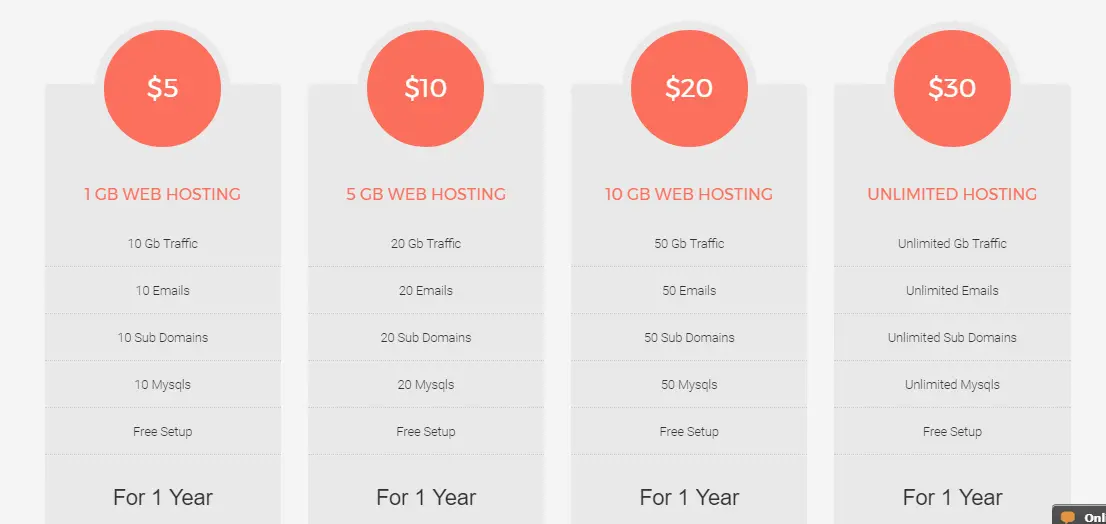 Zain hosting puts usage limits even on its shared hosting platform and you need to pony up for the most expensive plan to get the "unlimited" plan, which is not a great idea in the first place. Keep in mind that it is standard practice in the hosting business to label plans as having "unlimited" resources when in fact there are usage caps.
Typically, what happens is that once you cross those usage thresholds, which may or may not even be clearly communicated to you in advance, the service and performance is severely throttled to the point of being unusable.
While this technically allows companies to provide unlimited resources, it is not in any meaningful or usable way. This is not the best way, but Zain hosting is certainly not the only company that engages in this practice, with most or all other hosting companies having similar plans.
Other Services of Zain Hosting
You can also avail of the company's domain registration services. You can take your pick of most top-level domains from Zain hosting. What you do not get is the ability to create custom top-level domains because Zain hosting does not have that level of accreditation. This is not a deal breaker, however, because Zain hosting does not advertise itself as an industry leading hosting but a budget-oriented services provider.
For the prices the company charges, its services are fair. Zain hosting also has custom plans for resellers such as web designers and developers who might want to bundle hosting along with their web development services.
From their perspective, Zain hosting makes a very compelling case since the company does not require resellers to provide any initial deposit or upfront payments. This can be great news for small businesses or individuals who just started out in web development and might not necessarily be able to afford quality reseller hosting programs.
There is also the option of availing web designing services from Zain itself. This is kind of similar to a small business that offers development services and bundled hosting but in this case, it is simply the company following the market demands.
Zain keeps a team of designers who can help you out with site development or even completely take over if that is something you want. You can also purchase search engine optimisation plans. These are billed monthly and prices are available on request.
Zain hosting offers performance that is perfectly acceptable for the prices they charge. You won't get absolutely great performance but you won't feel shorted either. While this is the case with most budget hosting service providers, it bears repeating that in business you do get what you pay for. So if the services feel a little lacking, keep in mind that you will need to move up to a more expensive host to get what you need.
Zain Hosting Reviews on WordPress Hosting

Zain hosting does not have any dedicated hosting plans specifically for WordPress because it seems that the company only offers shared hosting services. WordPress is definitely supported since it is one of the most popular and widely used content management systems.
WordPress is used as a very stable and robust backend platform that hosts some of the largest and most visited websites on the internet. If your website or web venture uses WordPress, you can rest assured that it will work as designed on Zain hosting servers without any glitch.
Zain hosting Reviews on Support and Customer Service
Customer service is probably where Zain hosting lets down expectations by the largest margin. Technical support is fairly useful but wait times are excruciatingly long. It is common for service queries to take well over a day to get any response.
If your website hosts anything that is remotely useful for you or generates a significant amount of revenue, consider another hosting service provider. Customer service also is existent only in name and not in practice. Zain hosting definitely scores low when it comes to this area.
Zain hosting Reviews on Uptime Performance and Server Status
Zain hosting boasts of a 99.9% service uptime status on its website that there isn't nearly enough evidence to back up that claim. Frequent downtimes and speed reductions really marred the experience for most users.
Good and Bad of Zain hosting
Good
Inexpensive hosting plans
Localised services
Simple hosting portfolio
Host provided web designing is unique
Reseller plans available
Bad
Bad customer service
Unreliable performance
Summary of Zain hosting
Zain hosting can be recommended only for non-crucial hosting scenarios. If it is a recreational blog or a fun project or even beginners learning thing that you need hosting for, Zain hosting fits the bill. However, for any serious or commercial enterprise, look elsewhere.
Compare Zain hosting With Our Top Ranked Web Hosts!
SiteGround vs HostGator vs Zain hosting

SiteGround

HostGator

Zain hosting
Rating

Rated 5 stars

Rated 4.5 stars

Rated 3 stars

Price

$3.95/month

$3.95/month

$5/month

Criteria