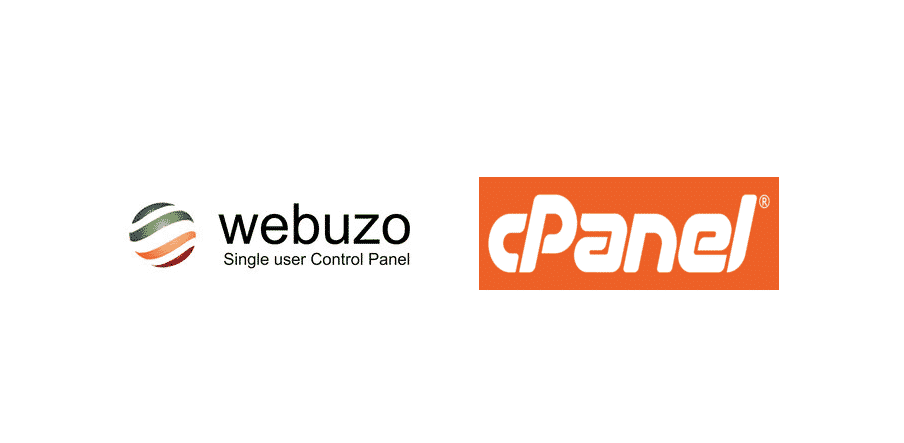 DISCLOSURE: This post may contain affiliate links, meaning when you click the links and make a purchase, we receive a commission.
Managing the hosting services accounts is not an easy task for the hosting services provider.
It goes without saying that not only having the stable and appropriate server is enough, but you need to manage those hosting accounts as well to make sure that each of the hosting account on your server is getting the right edge of your server's processing power and storage space.
Hence, these hosting account management applications and services are a must have for all sorts of hosting services providers.
Webuzo and cPanel are two such control panels that allow you to manage the web-hosting services accounts much more efficiently. They are not only good for the hosting services provider, but they are the right thing to have for those hosting the websites as well.
They allow the users to have better control over their hosting resources, and manage their websites with much more efficiency. They also bring all the power tools to be easily accessible by the users so that you can enjoy a better experience with them.
Webuzo vs cPanel
If you want to know the differences between the two most commonly used applications for this purpose, Webuzo and cPanel, here are a few things that you must know to effectively compare them both:
Webuzo
Webuzo, also known as Webuzo cloud is a single user control panel that helps the users to deploy the web applications on their website and using them effectively with their hosting services.
It is basically used by web developers with basic grip on the development process. Webuzo embeds the applications such as Joomla, Drupal, WordPress and Zend Framework on the servers, virtual private server or the hosting that you have from your hosting services provider.
It can also be used for the cloud-based hosting services that you might have, so that you will be enjoying the perfect edge of networking and web-development.
Webuzo covers a wide range of applications, servers and User management for you. Basically, it can be the best thing you are going to need for application deployment on your hosting servers of all types.
Not only that, but it can also be used for domain management, FTP user management, Database management with MySQL and a lot more.
This way, you can make sure that you are getting a perfectly stable platform to suit all the needs you might have and enjoy a much more stable experience with all sorts of needs that you might have to face while managing the hosting services or embedding those applications with your website.
You also get to enjoy some of the best and top rated features for Webuzo that will ensure you are never lacking behind and don't have to deal with the coding and complications of manually embedding those applications that can be a hassle for most of the basic users.
cPanel
cPanel on the other hand is a web-hosting control panel that is providing a graphical interface and automation tools to simplify the hosting process for any websites that you might have.
It is the best thing that you can have to enjoy the perfect experience for your web hosting needs and managing it more efficiently. Not only that, but it will also make the administration a lot easier for you, and you can provide the right experience to your website visitors as well being the web administrator or owner.
cPanel is more focused on using the features and making them available for you and the website visitors rather than simply embedding the other applications on your web hosting and make them work for you.
In other words, it would be easier for you to understand that Webuzo is focused on embedding the applications on your hosting server and the websites so that you can enjoy the perfect experience with automation on the website.
However, cPanel allows you to enjoy better customization and allows you access to more controls over the website and hosting services that you are using.
That is why, cPanel is preferred by the advanced users more and Webuzo is used by those with lesser knowledge of web development and coding. cPanel is the go-to choice for you if you are looking for extended controls to manage the web-hosting services that you are using.